Christmas Morning Breakfast Casserole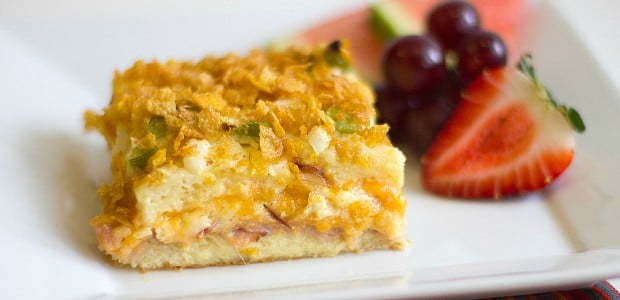 Many years ago a close friend of mine shared her recipe for this breakfast casserole. I had never had it before, but I immediately loved it and knew that I would make it often. Since then it has been the main item on the menu for our Christmas family brunch. It has everything in it that is typical for a breakfast: bread, eggs, ham, cheese, milk, cereal, and more. Also, it can be made the night before and left in the fridge overnight. On Christmas morning, throw it in the oven to bake for an hour and it is ready to eat.
Not only do I make it on Christmas Day, but I often make it at church on Mother's Day. Over the past few Mother's Day, the church has a breakfast for the ladies in the church. I make this as part of the meal. I have made this casserole to serve more than 100 ladies and it always goes over incredibly well. I always make sure that I have copies of the recipe on hand for anyone interested.
I know that there are many recipes for this online but I will always remember that Carol gave me this. So, thanks Carol!!!!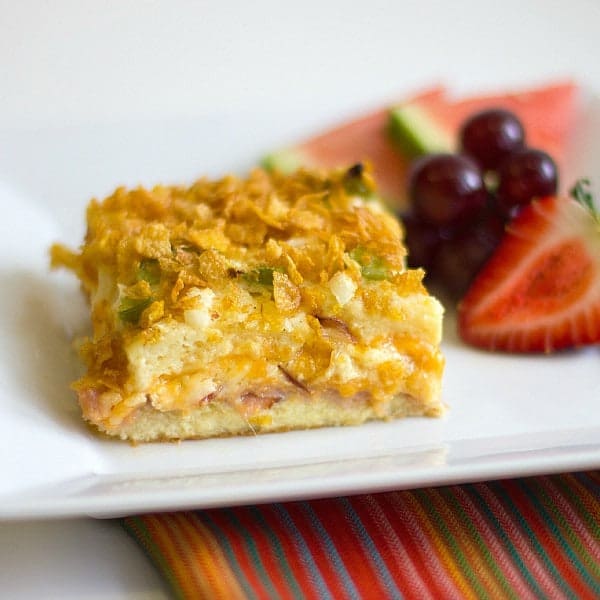 Christmas Morning Breakfast Casserole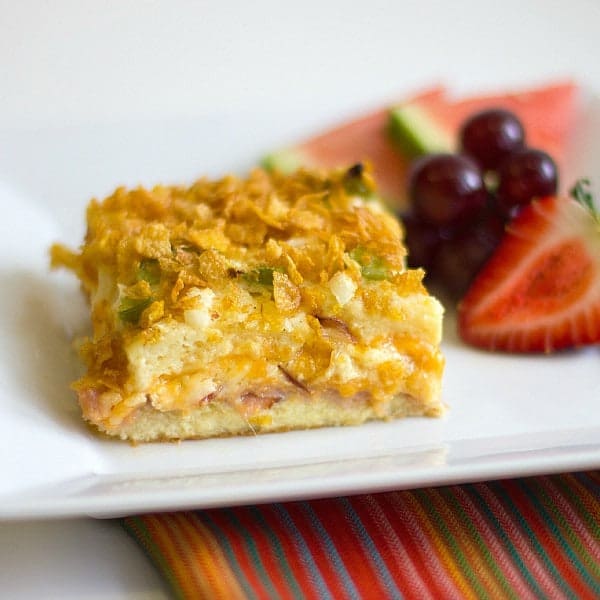 Print
Easy breakfast casserole with bread, ham, cheese, eggs, milk and corn flakes. Make the night before and leave it in the fridge. Bake in the oven Christmas morning.
Servings: 8
Ingredients
16 slices white bread , crust removed
16 slices black forest ham
3 cups grated cheddar cheese
6 eggs
3 cups 2% milk
1 tsp Worcestershire Sauce
1/2 tsp hot sauce
½ tsp Salt
1/2 tsp black pepper
1/2 onion , minced
1/2 green pepper , minced
1/2 cup butter , melted
1 cup Cornflakes , or Special K
Instructions
In a 9 x 13 buttered pan, put 8 pieces of bread. Add pieces to cover dish entirely. Cover bread with slices of ham and grated cheese. Cover again with slices of bread to make it like a sandwich.

In a bowl, beat eggs. Add salt & pepper, onion, green pepper, Worcestershire sauce, milk and Tabasco. Pour over the sandwich, cover and let stand in the fridge for a minimum of hour hour. You can even make it the night before and leave it in the fridge overnight.

In the morning, melt the butter and pour over the top of the pan. Cover with crushed Cornflakes or Special K. Bake uncovered at 350 degrees for 1 hour.

Take out and let stand 10 minutes before cutting and serving.
Nutrition
Per serving:
Calories: 574kcalCarbohydrates: 36gProtein: 33gFat: 33gSaturated Fat: 19gCholesterol: 235mgSodium: 1465mgFiber: 2gSugar: 10g