Bacon and Spinach Frittata
Simple instructions for how to make a frittata in the oven that is so good. While this recipe uses bacon, spinach and tomatoes, there are so many other ingredients you can use to vary this recipe.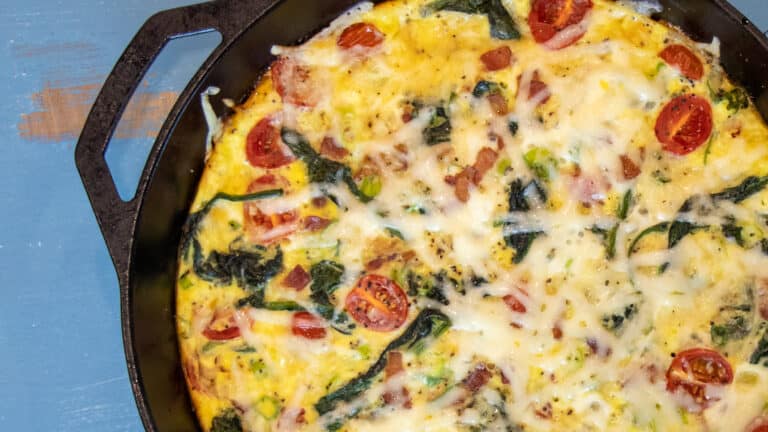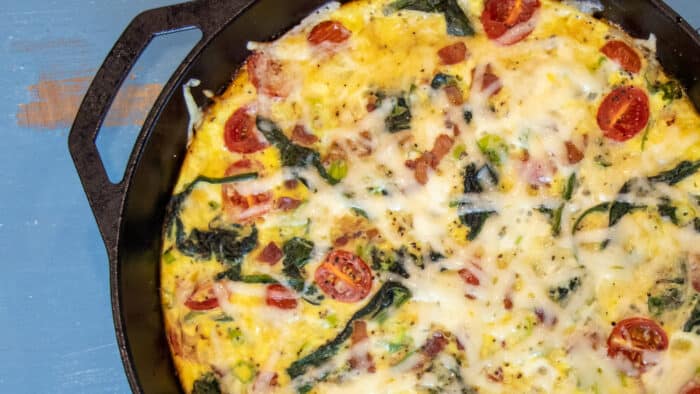 'What is a frittata?' is a question I get asked often. A frittata is essentially a crustless quiche, and in some ways, similar to an omelette. The Frittata is baked scrambled eggs that are typically filled with many different ingredients and this bacon and spinach frittata is my favourite.
While a frittata can be made in a baking dish, like a pie pan or tart dish, I prefer to use a cast iron skillet. Often, some of the ingredients need to be sautéed first, so they can be done right in the skillet and then the egg mixture can be added. Since a cast iron skillet can go from the stovetop and then straight to the oven, it works very well.
The frittata is an excellent breakfast or brunch dish. I love it because it can be started and then finished in the oven, allowing you to work on other menu items with the frittata baking away, unattended.
There are many different types of frittatas with ingredients like broccoli, asparagus, potatoes and more. For this recipe, I used bacon, spinach, grape tomatoes, green onions and swiss cheese.
Wow was it good!!!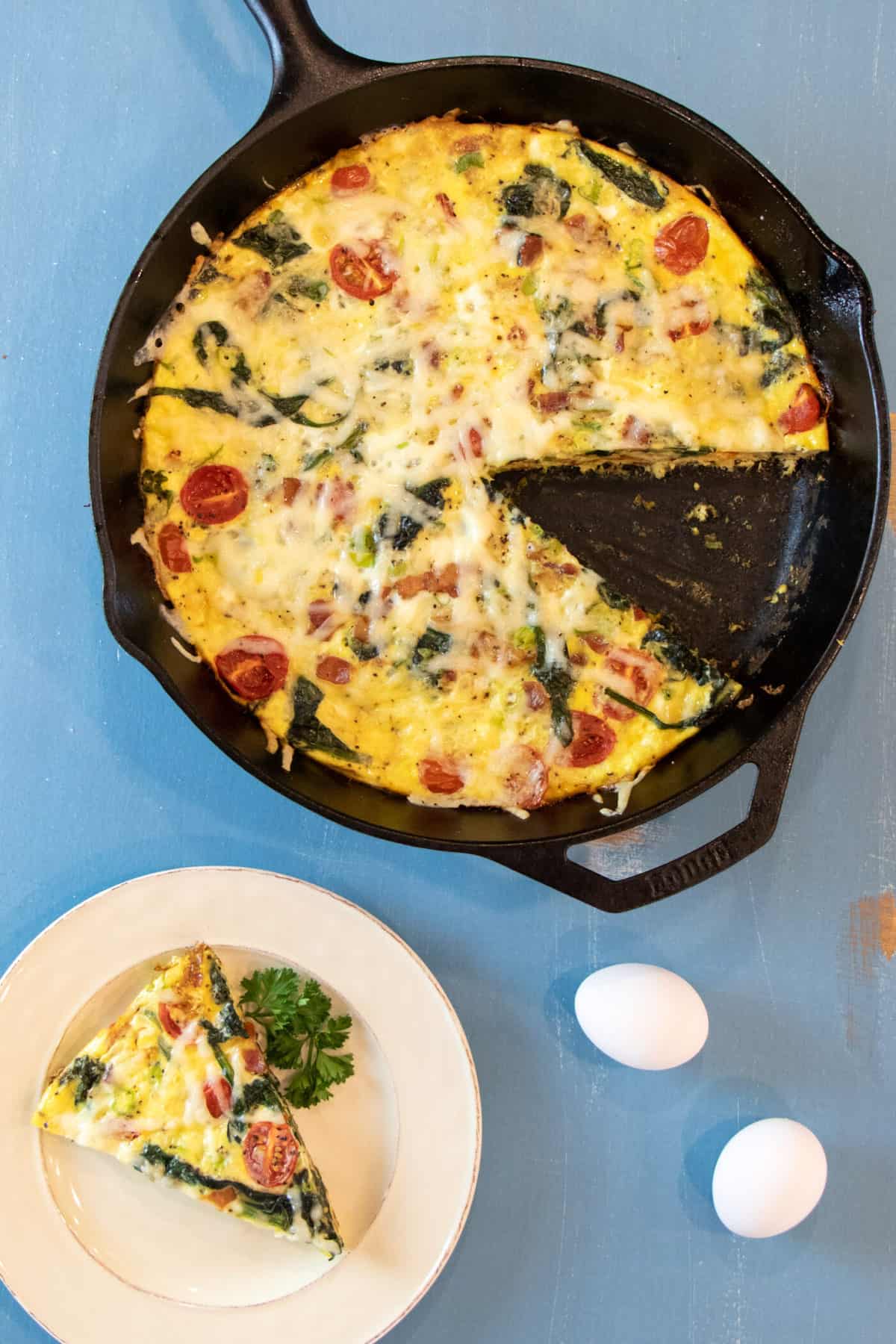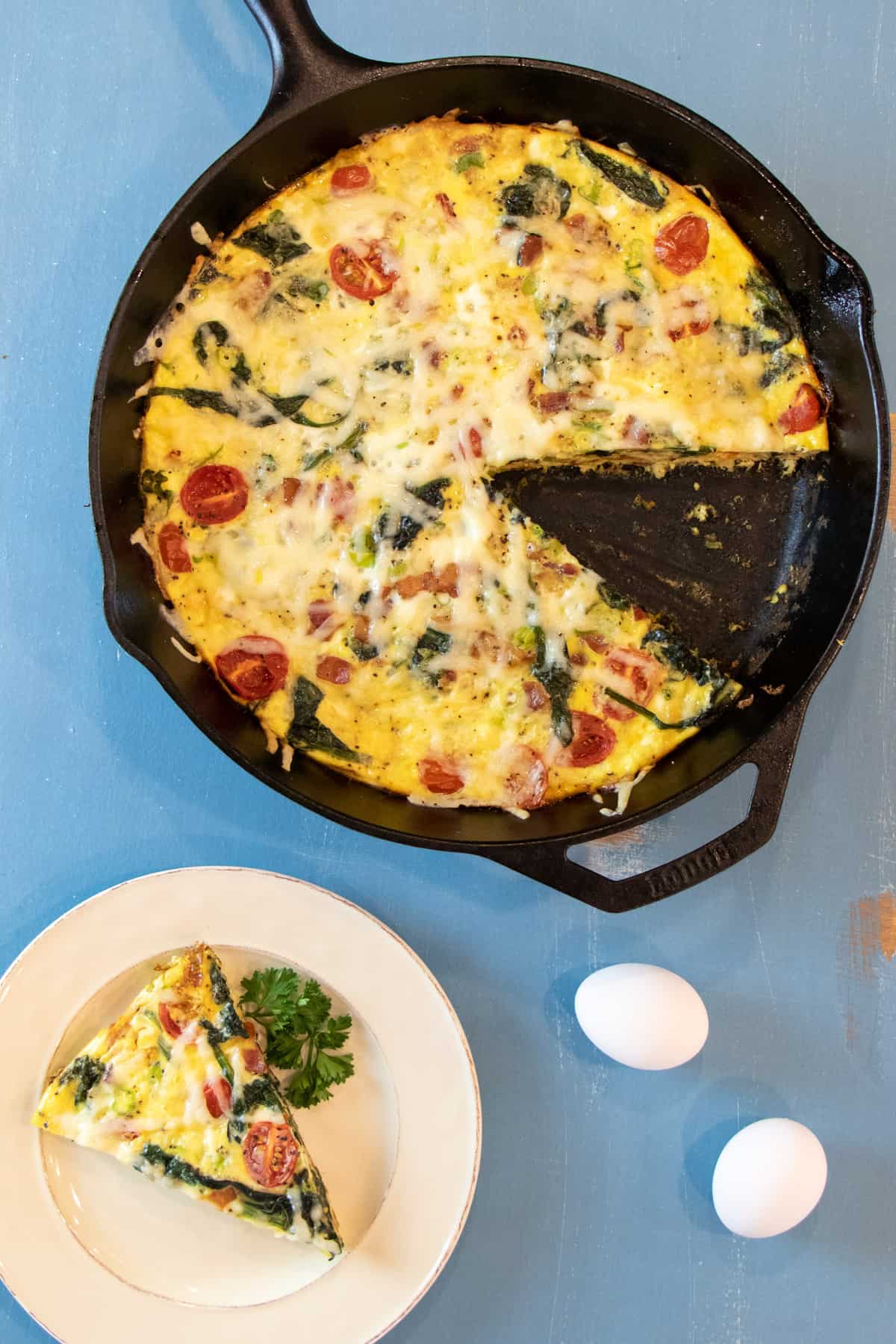 I love breakfast and brunch so much that we often have this bacon and spinach frittata for dinner.
Here are some other great breakfast and brunch recipes that use eggs.
There are many different types of meat that work great in a frittata. While I use bacon most often, there are so many choices.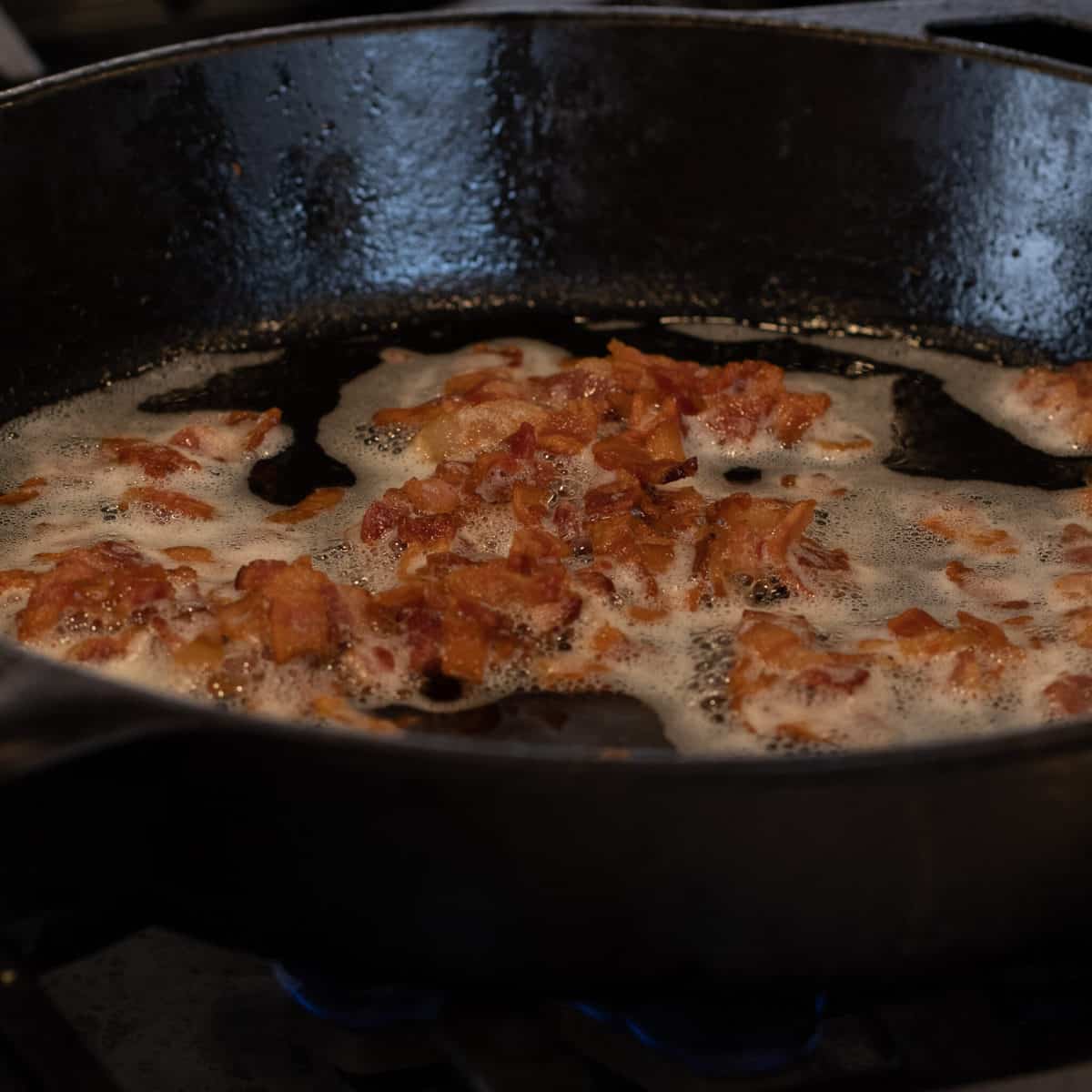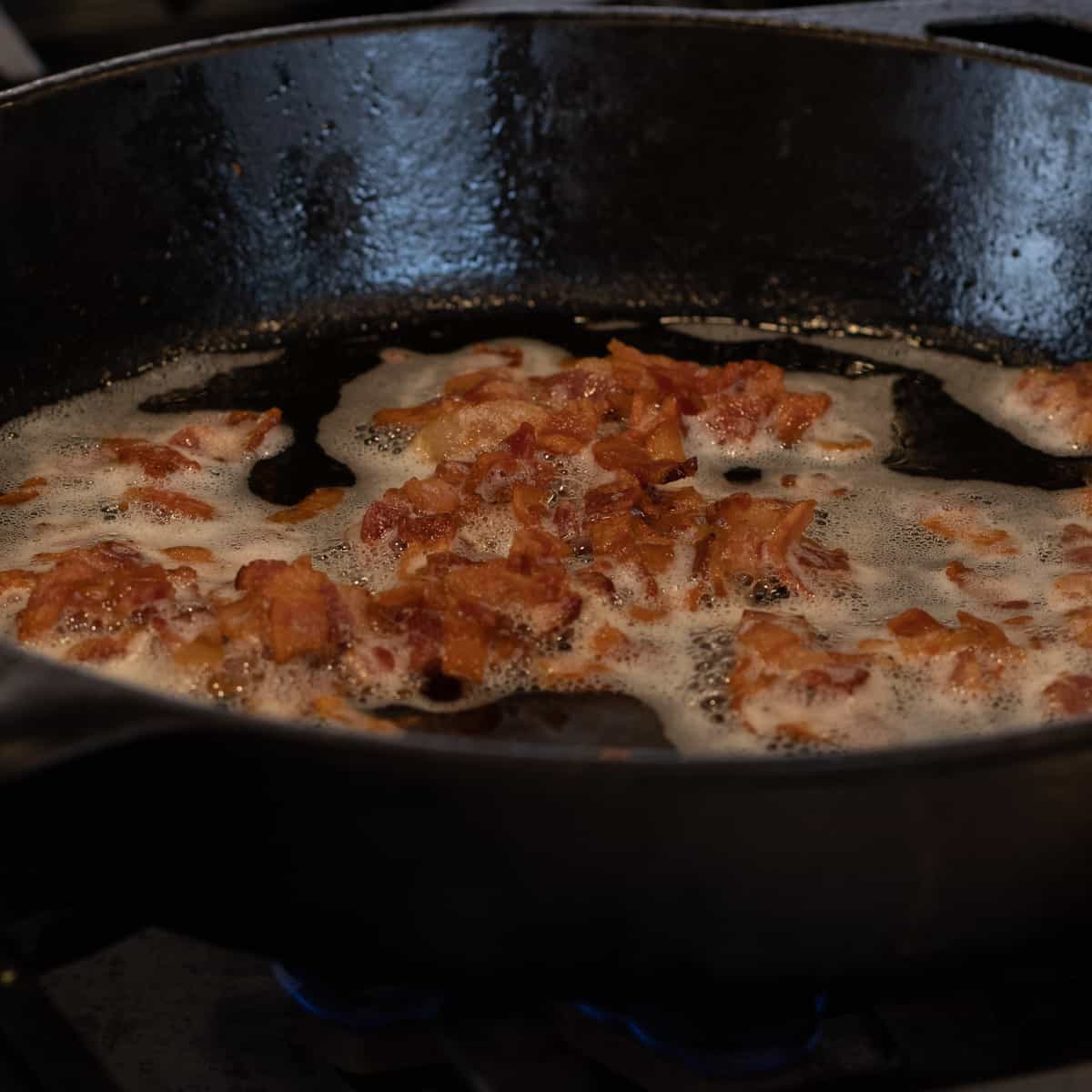 Here are some great meat options:
Cured meats like bacon, ham, prosciutto, salami and more are ideal for a frittata.
Seafood is great as well. Shrimp, crab, scallops and salmon work very well.
Some other choices include ground beef, chorizo, sausage, chicken and more.
For the bacon, I brown it in the skillet. The grease creates the perfect non stick coating on the cast iron skillet. Once the bacon is browned and crispy, scoop it out and let it rest on a paper towel for the grease to drain. Remove most of the bacon grease from the skillet, leaving 1 to 2 tablespoons in the skillet.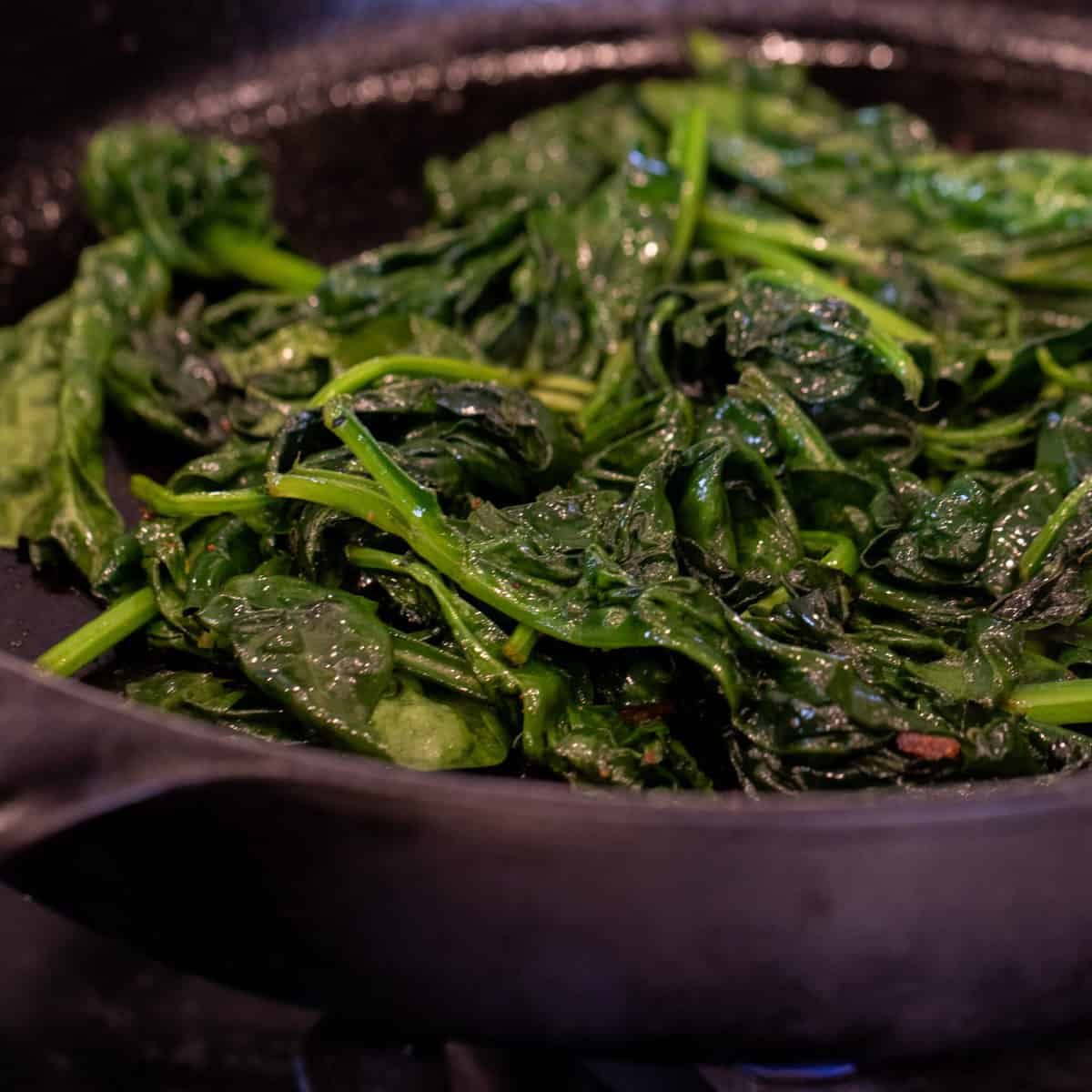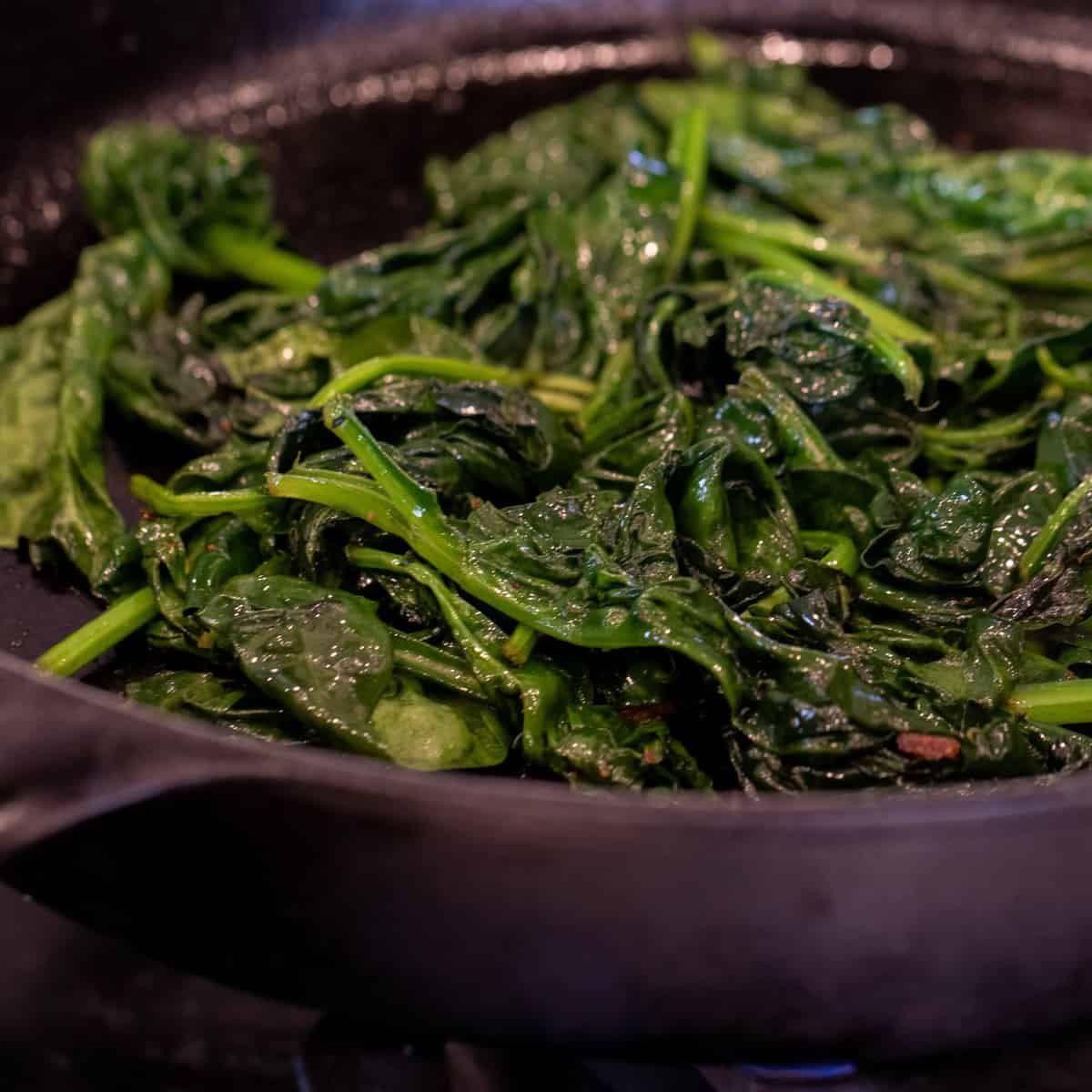 The spinach needs to be cooked first, before added into the frittata. I sauté the spinach right in the skillet. It only takes a couple minutes, as the spinach essentially needs to shrivel up and wilt.
For this frittata recipe, I used a couple other ingredients. Grape tomatoes and green onions worked so well with this egg dish.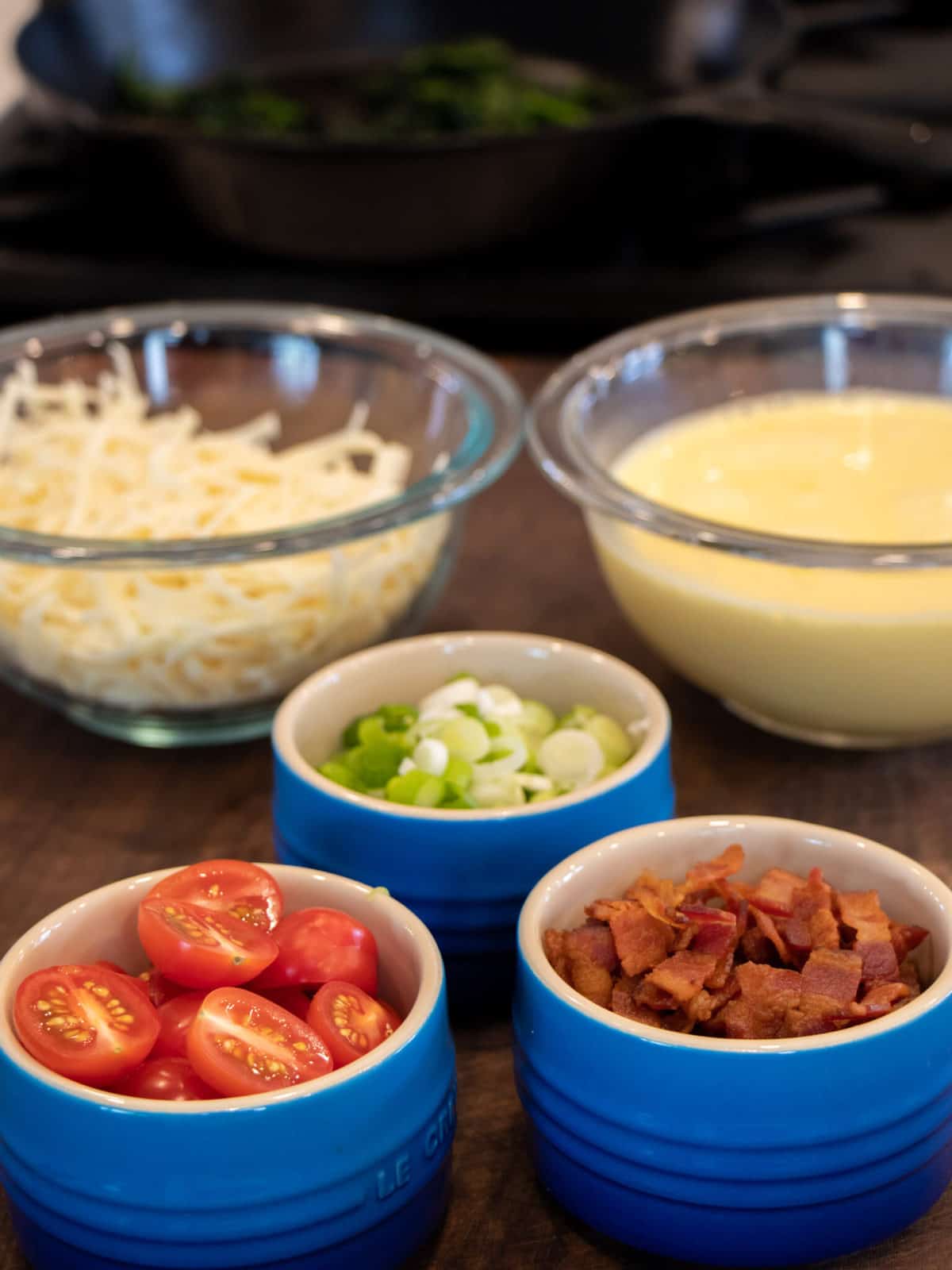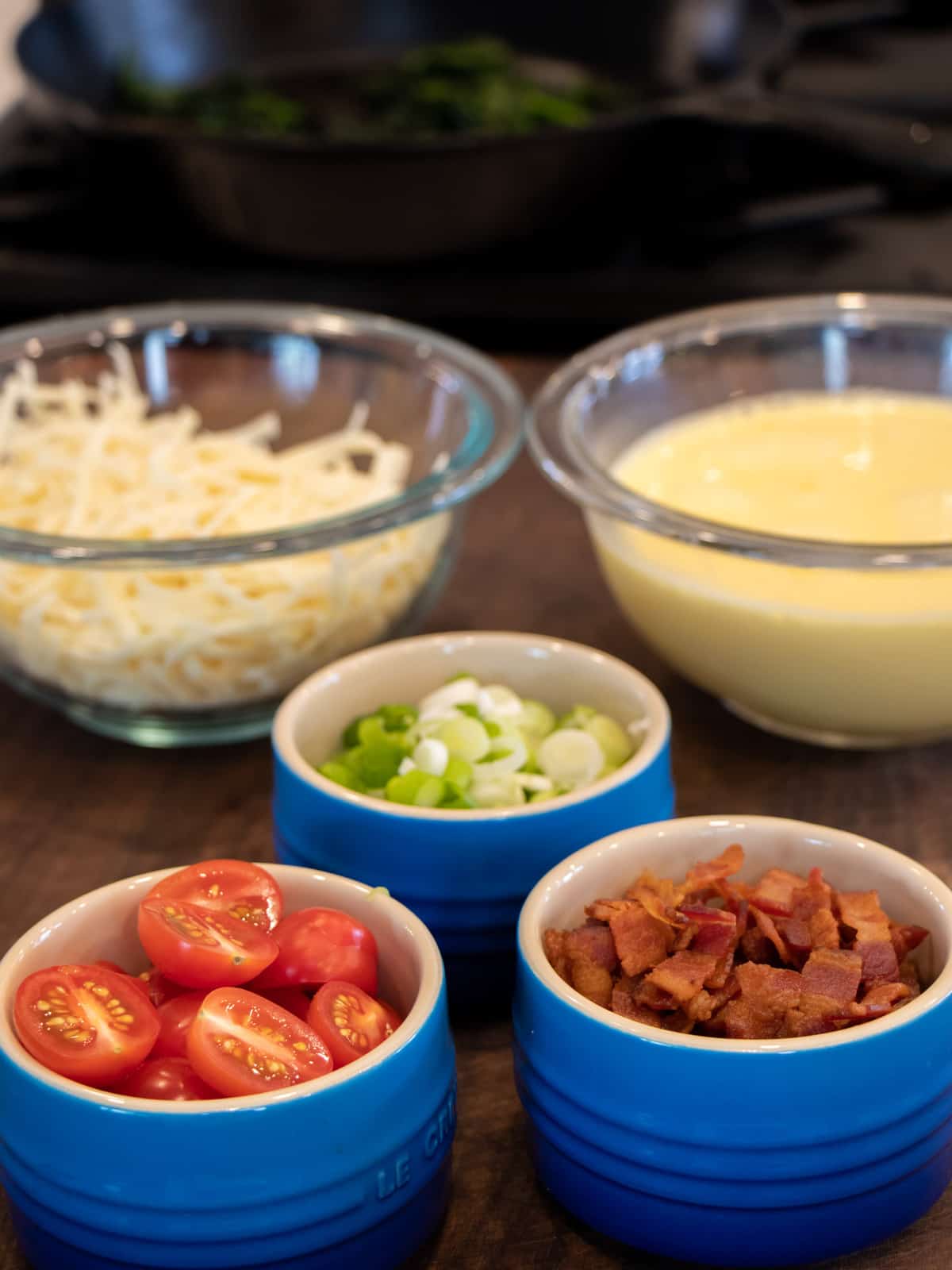 There are so many variations and possibilities. Many times, the combinations I choose are based on what ingredients I have in the fridge. Get creative and try different variations.
For cheese, I used swiss. The zing of swiss is amazing in a frittata. Cheddar, gouda, provolone, and parmesan all work great.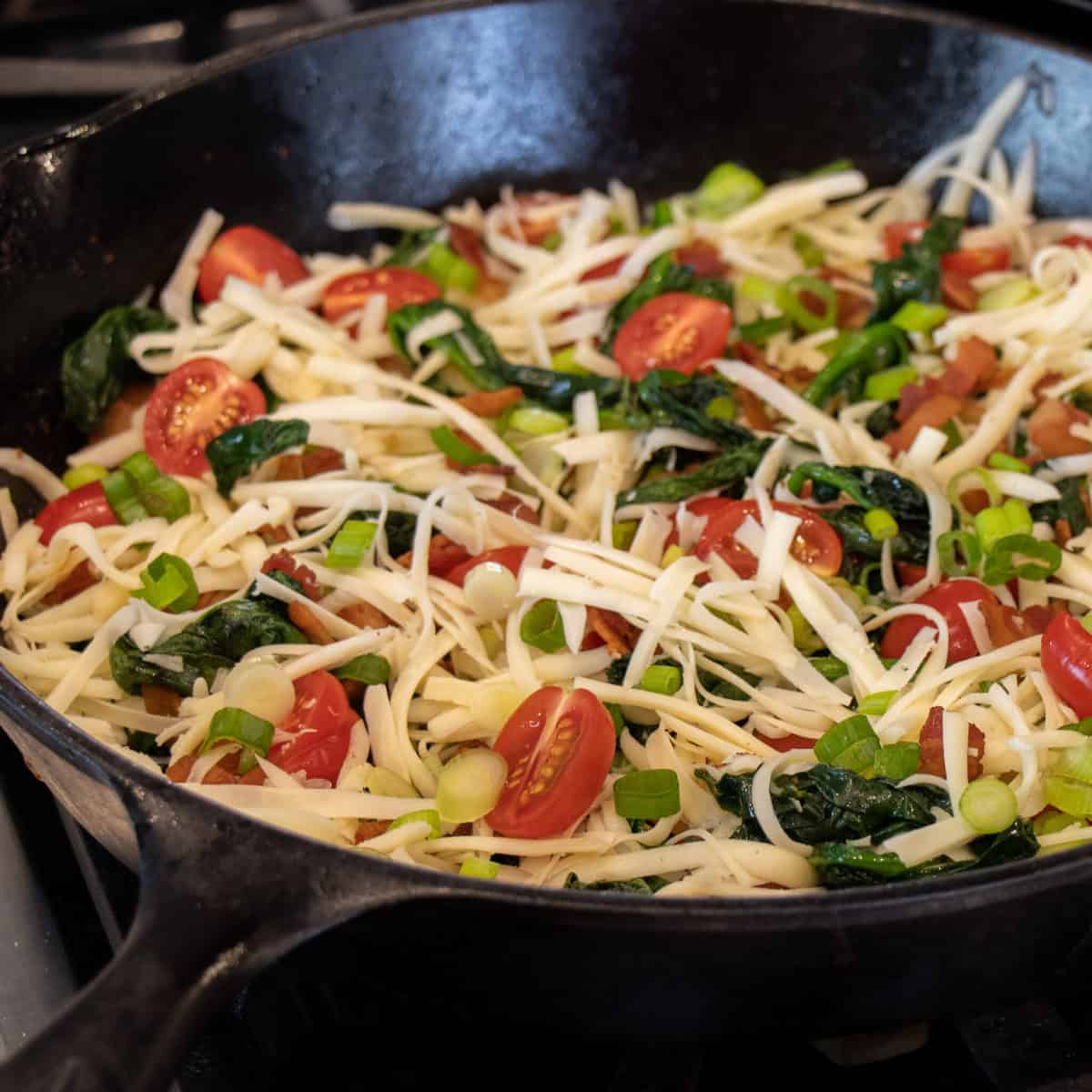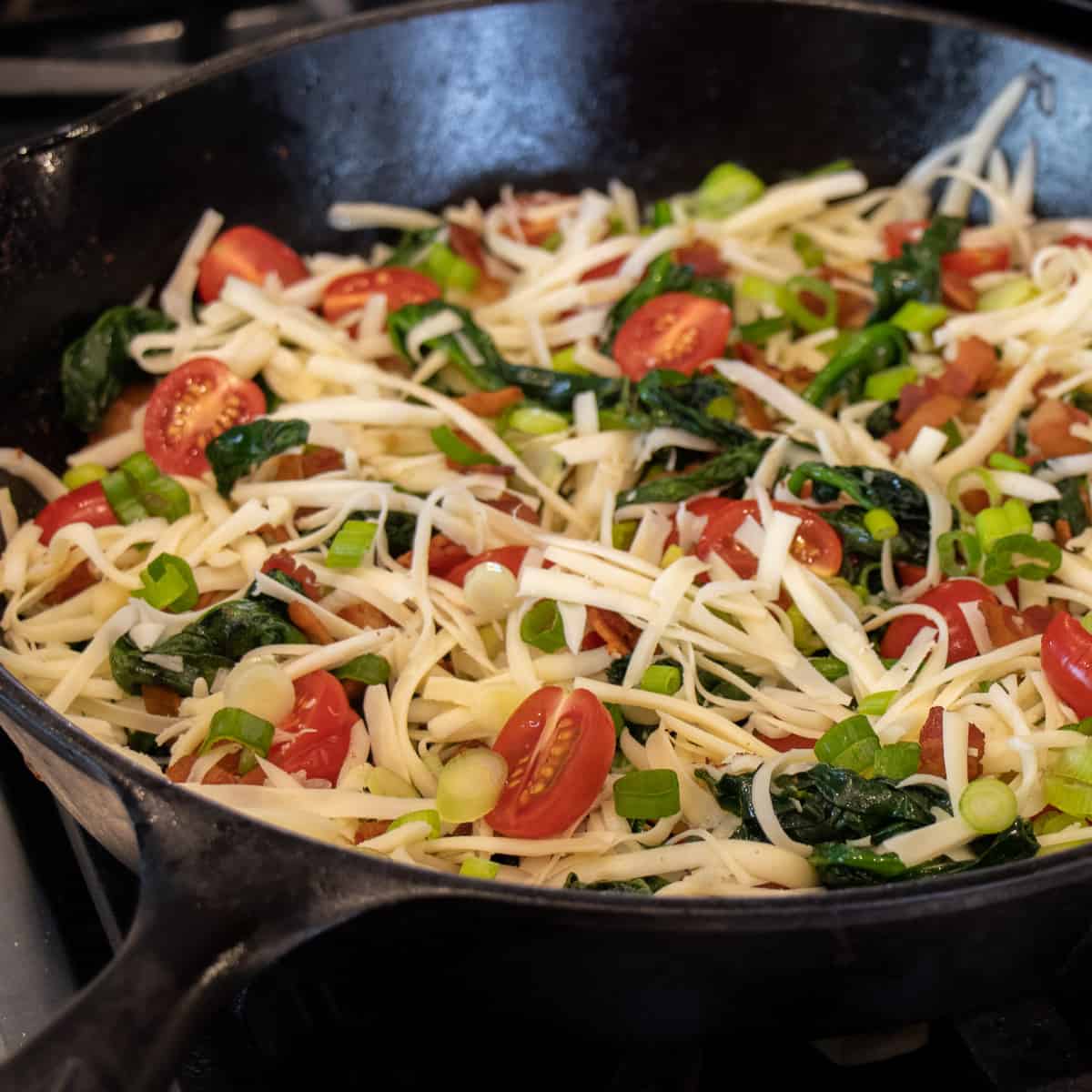 Before the eggs are added to the skillet, you need to dump in all the other ingredients. I give them a gentle stir so that they are evenly mixed across the skillet and not in layers. Make sure to save a little cheese, so that it can be topped on the frittata later.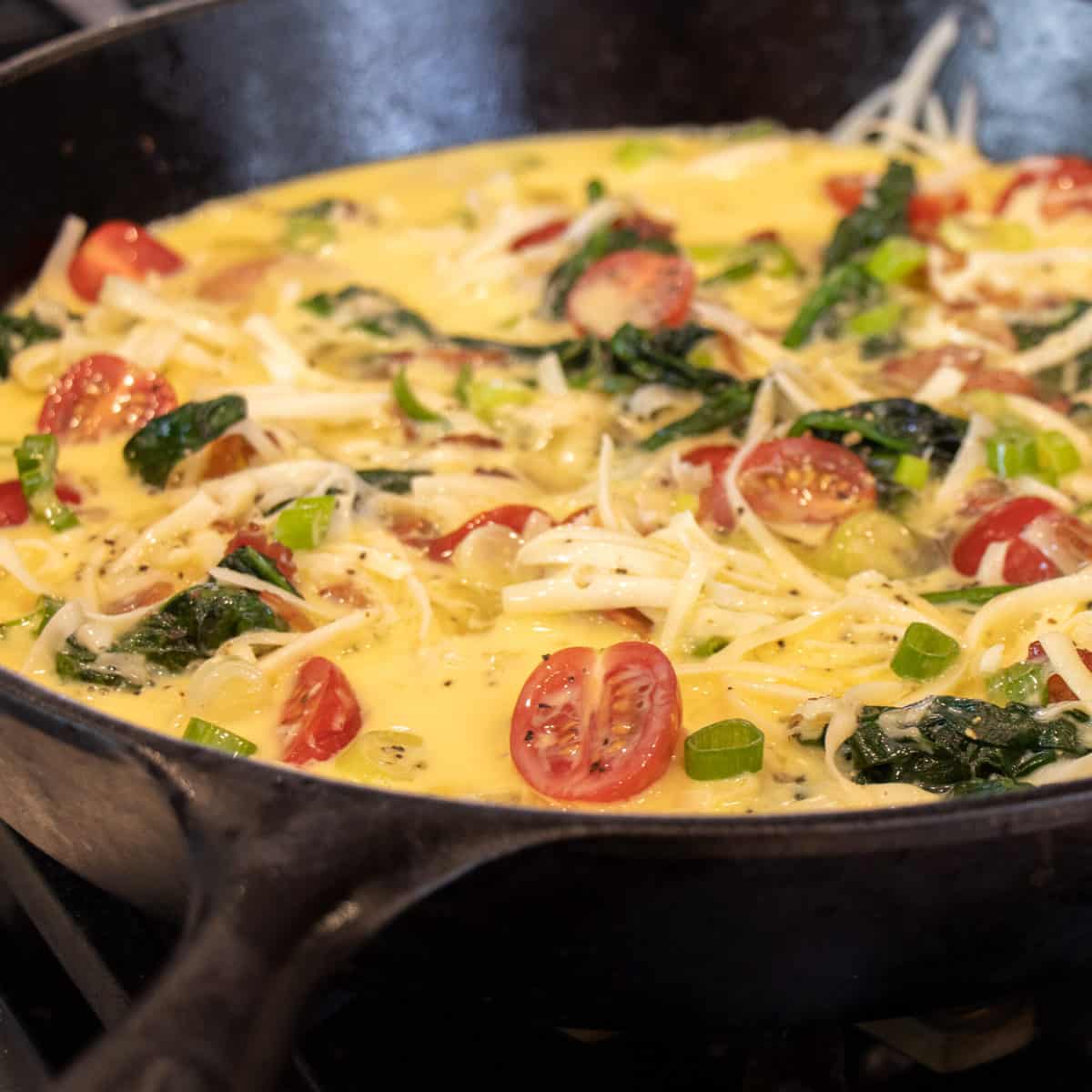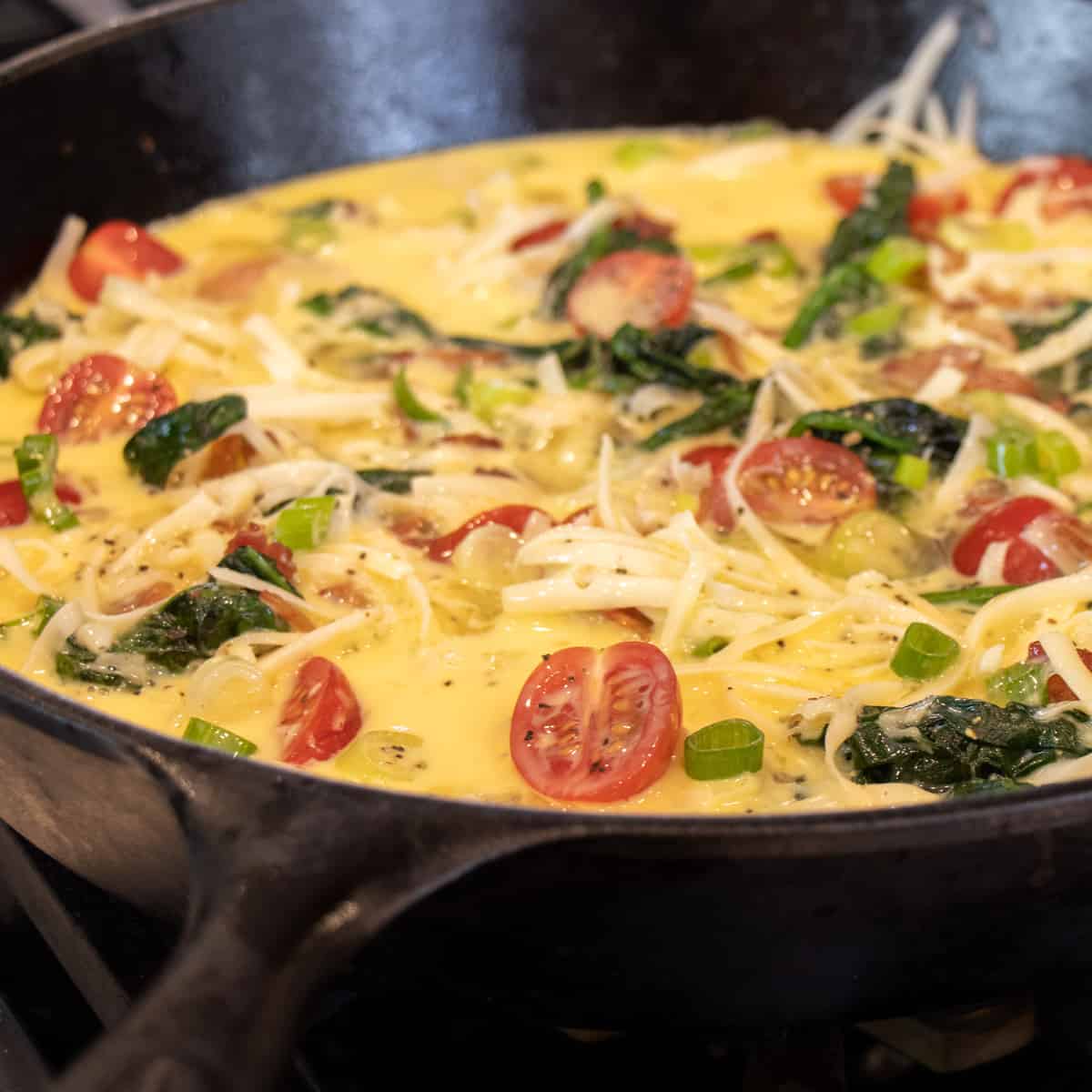 Whisk together the eggs, milk, salt and pepper and pour in the skillet. Give the skillets a little shake bake and forth to make sure the eggs are evenly spread.
Bake the frittata in a 375F oven for 30 minutes. After it has been in the for 25 minutes, sprinkle the remaining cheese on top and finish baking.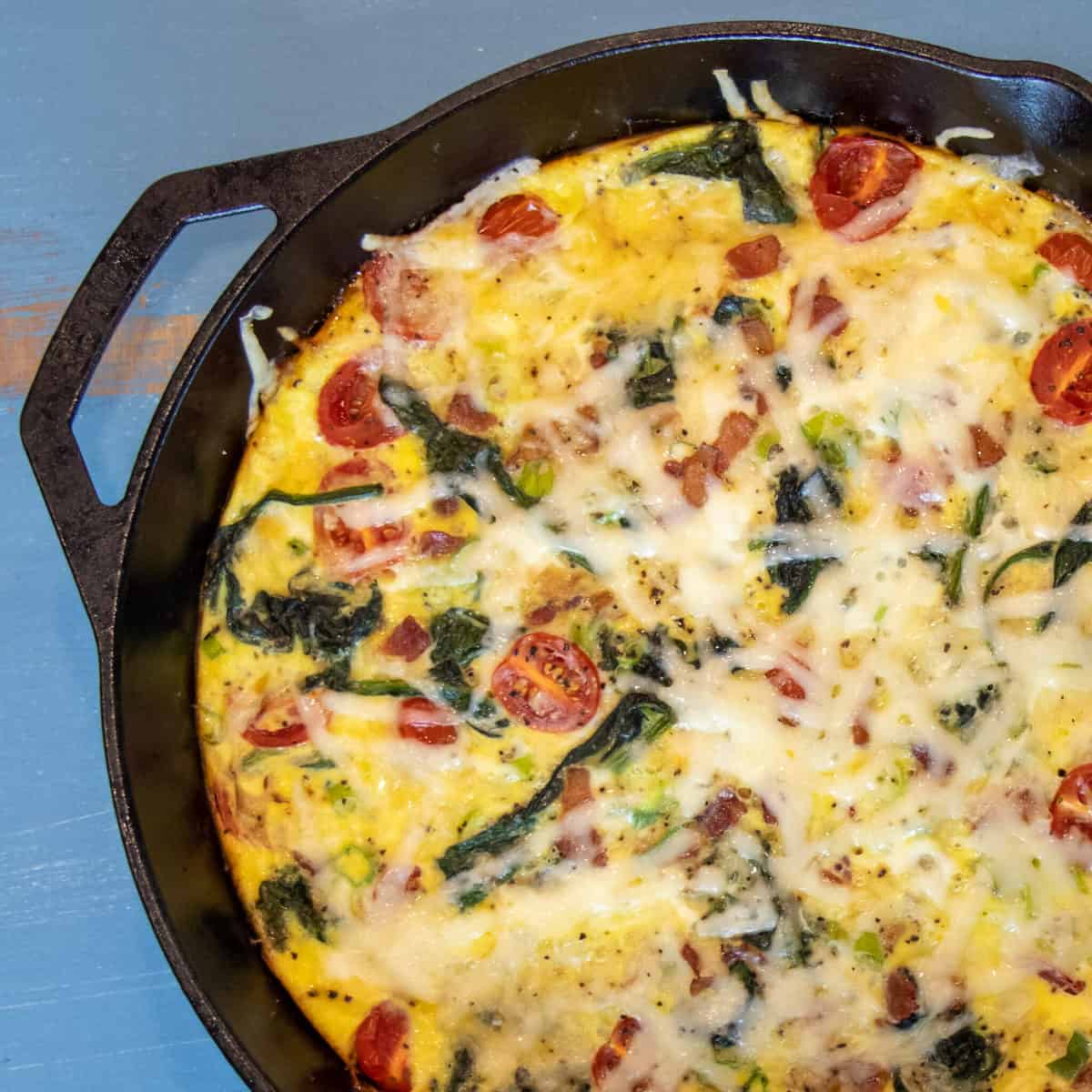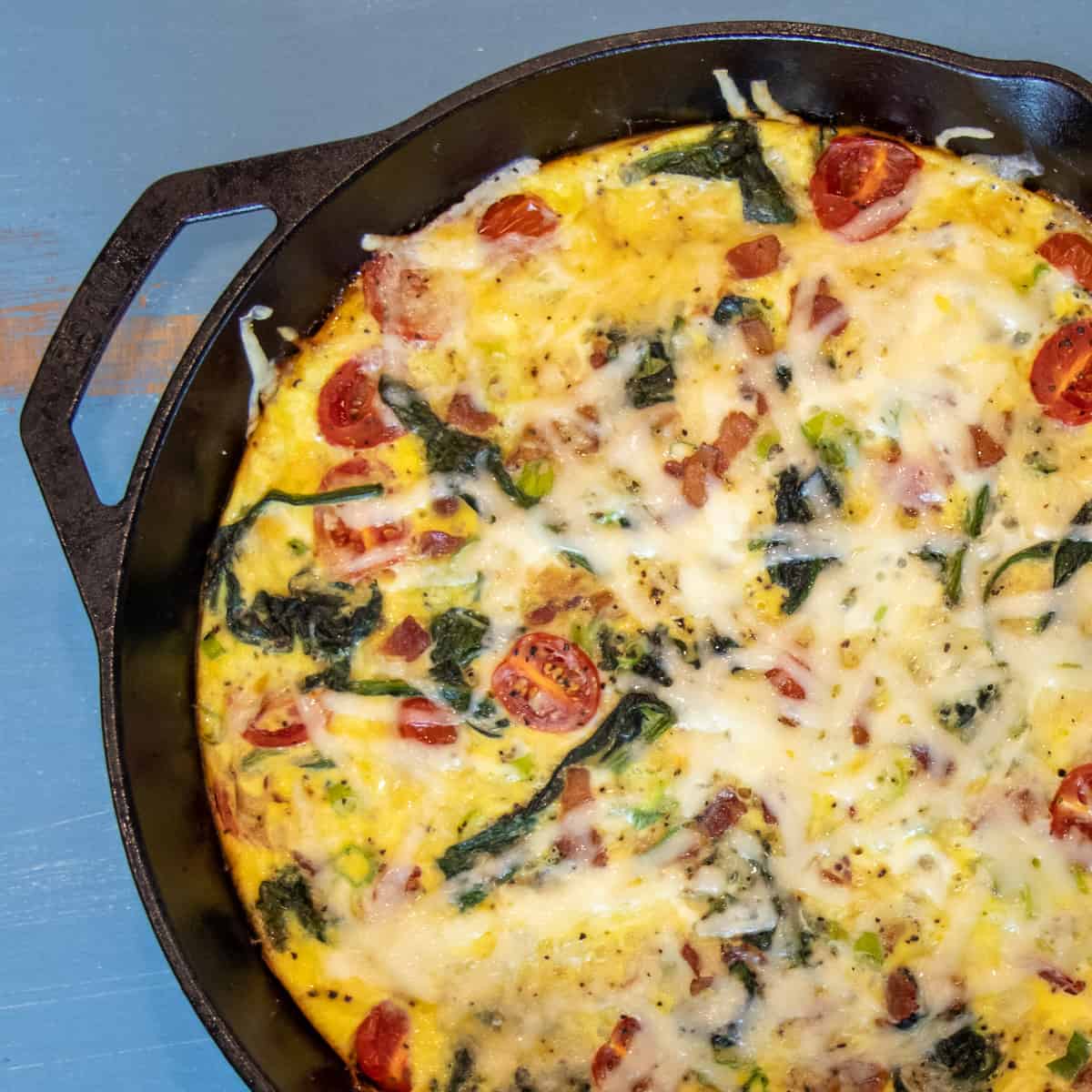 Once the frittata is out of the oven, let it rest for 5 minutes before slicing. A 10 inch cast iron skillet makes a frittata that can be cut into 8 good size servings.
A frittata is an outstanding dish to serve when you are having a brunch party or have people over and making breakfast.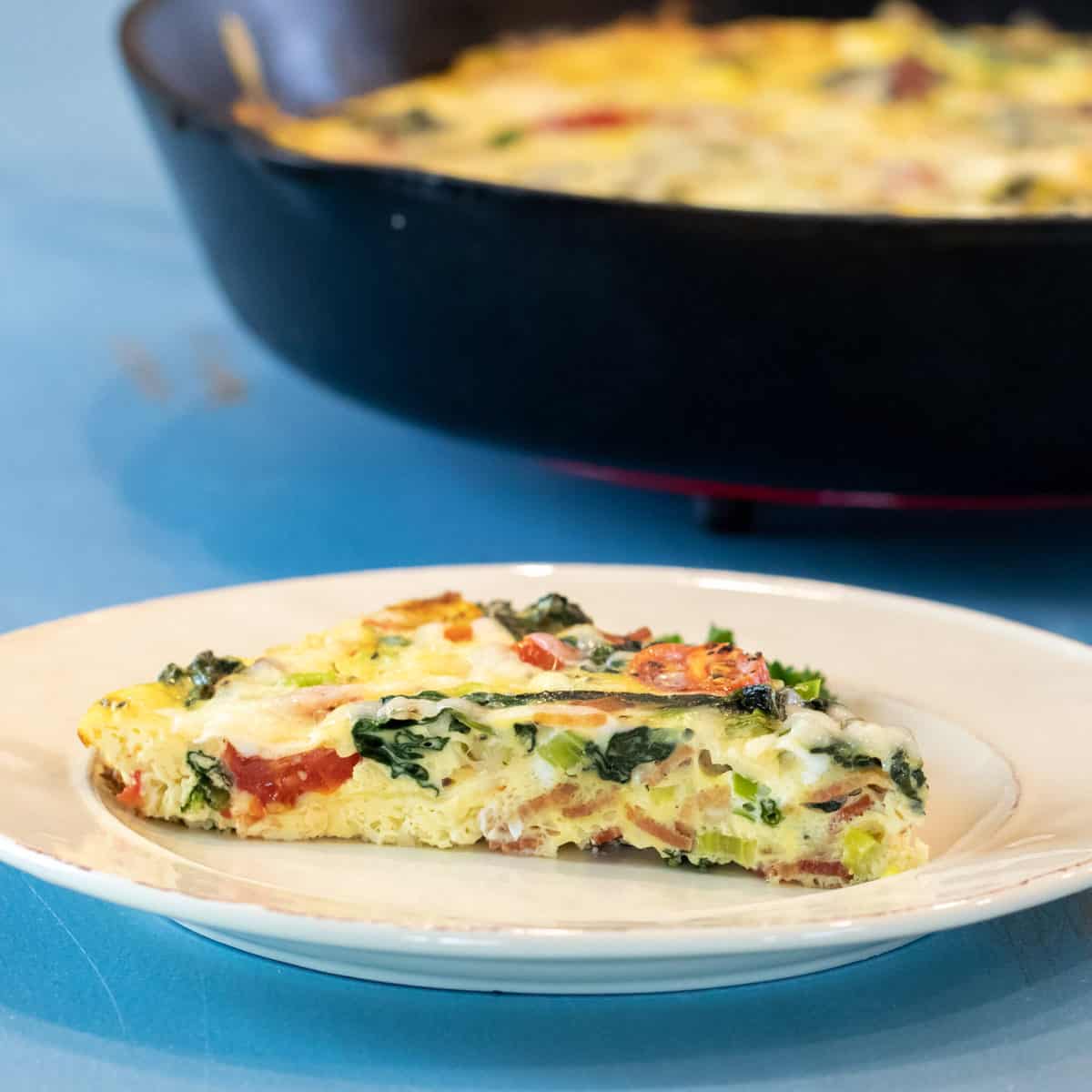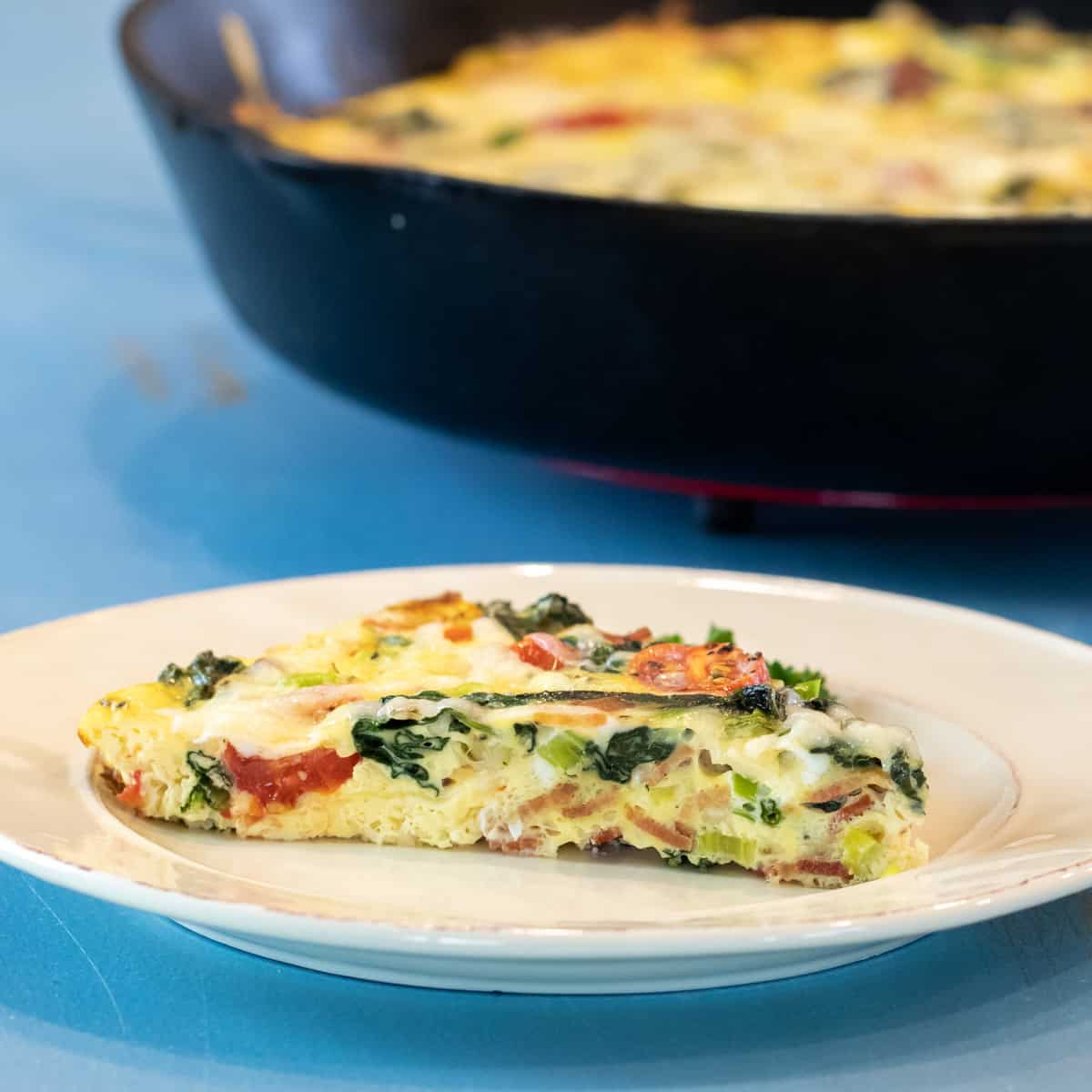 Bacon and Spinach Frittata Recipe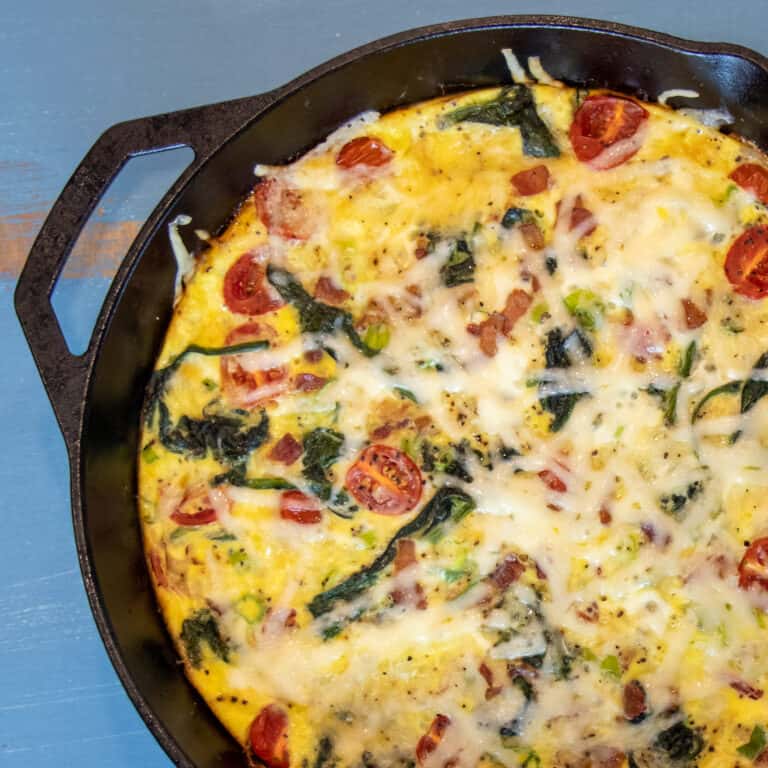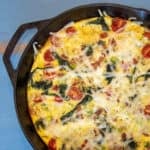 Print
Simple recipe for an easy frittata. Baked scrambled eggs in a cast iron skillet with bacon, spinach, swiss cheese, grape tomatoes, green onions and cream.
Servings: 8 slices
Ingredients
8 slices bacon diced
2 1/2 cups fresh spinach
1 cup grape tomatoes halved
3 green onions thinly sliced
8 large eggs
1 cup milk
1 1/2 cups swiss cheese grated
1 tsp salt
1/2 tsp black pepper
Instructions
Saute the bacon in a 10 inch cast iron skillet over medium heat, stirring often. Once the bacon is browned and cripy, scoop out of the skillet and let drain on some paper towel.

Drain most of the bacon grease out of the skillet, leaving about 1-2 tbps of the grease in the skillet.

Add the fresh spinach and cook just until it has wilted.

Evenly spread the bacon, grape tomatoes, green onions and 1 1/4 cups of the swiss cheese in the skillet.

Whisk together the eggs, milk, salt and pepper in a bowl. Pour the egg mixture evenly in the skillet.

Bake in a 375F oven for 25 minutes. Sprinkle the remaining 1/4 cup of swiss cheese on top and bake another 5 more minutes.