French Toast with Raspberry Sauce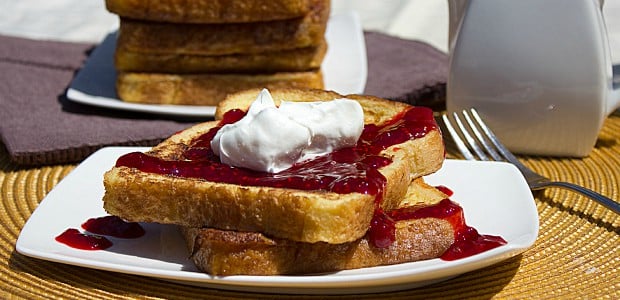 Mother's Day was a big deal in our house this past Sunday! Our three kids were ready to show their mom that they love her big time!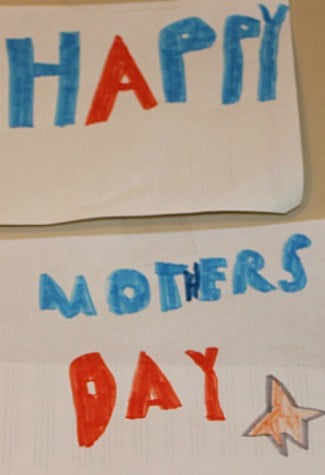 The kids made a banner and coloured hearts with words of love on them. Ben woke up at 5am to put them all over the wall. He wanted to make sure that he was up before Janna and he wanted to do it all himself. He was planning everything and said to me, "Dad, I am taking care of the decorations – the three kids made presents for mom at school…. dad, what we need from you is to cook. You cook the best dinner that you have ever made – make sure it is stuff mom loves. Also, dad, you should make a special breakfast for mom."
He had it all planned which made Janna feel loved. I have got to say, it was pretty special and I was quite proud of all three of them.
Below are some pics of the hearts that were on the wall and a couple pics of mom and kids.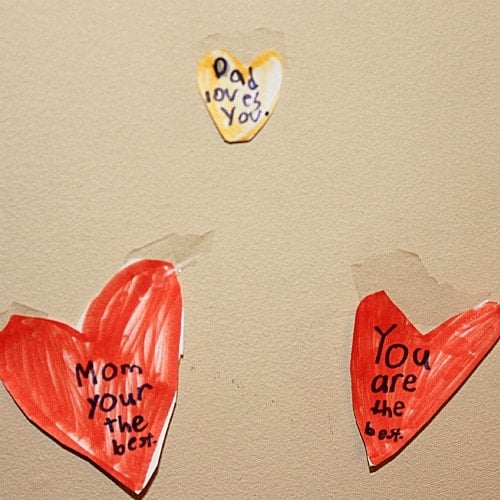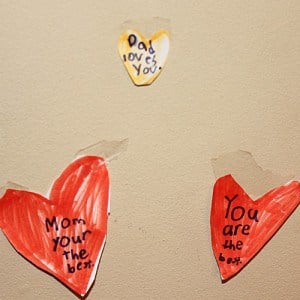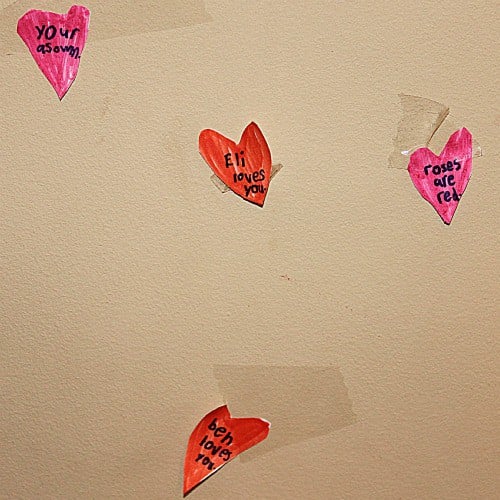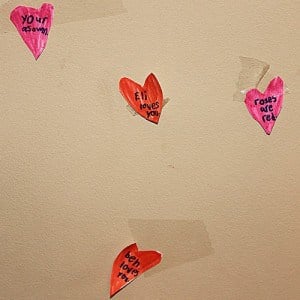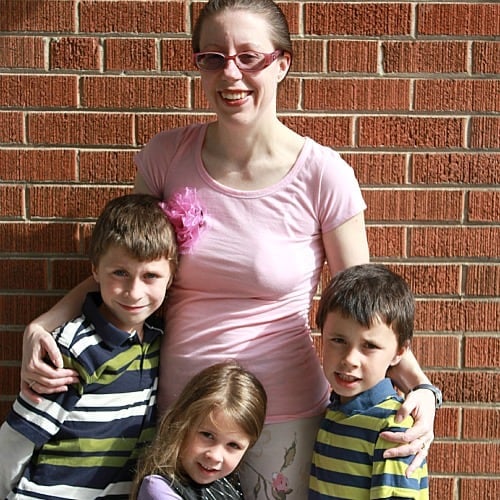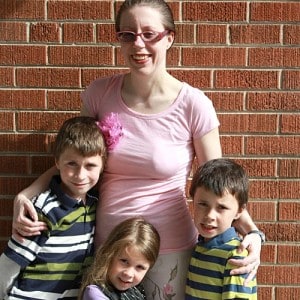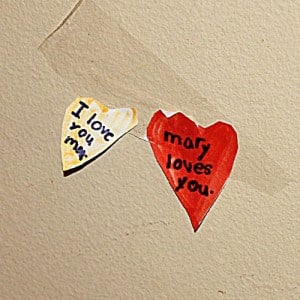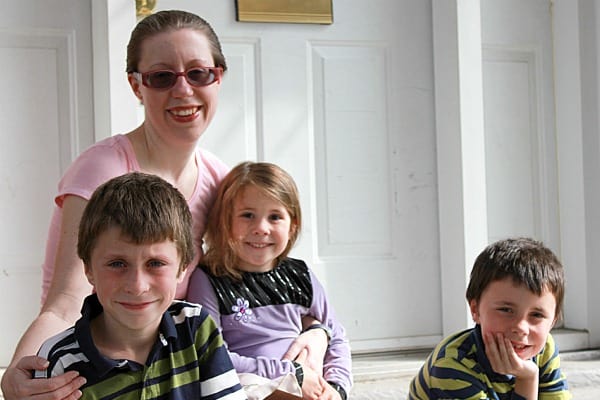 For breakfast, I made french toast with raspberry sauce and whipped cream. It was a big hit for everyone, especially MOM!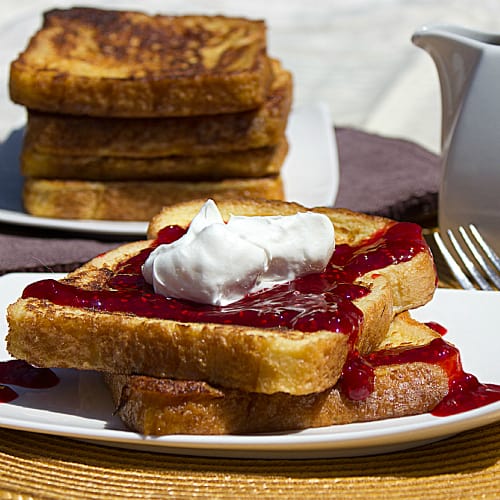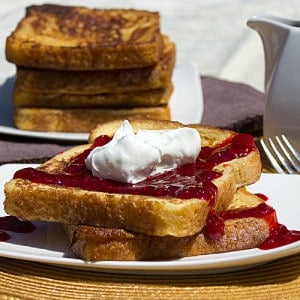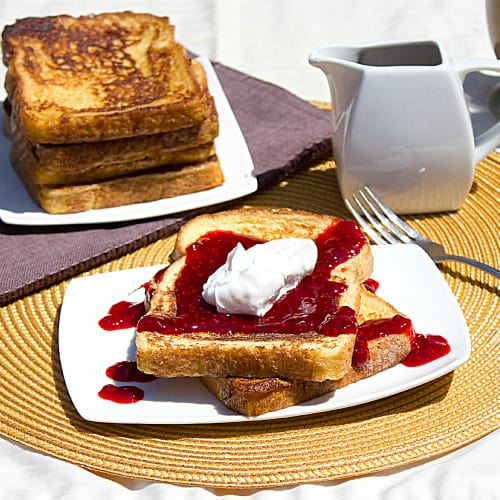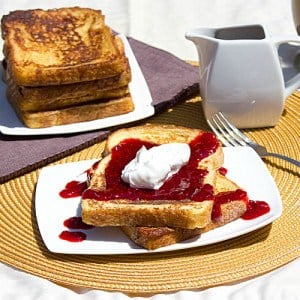 The raspberry cream is like a runny jam that adds a wonderful rich fruity flavour to the french toast.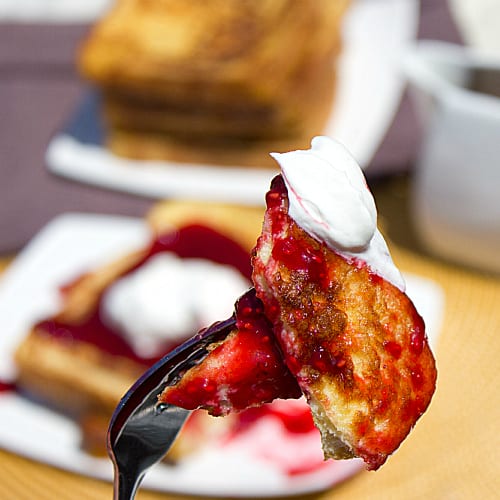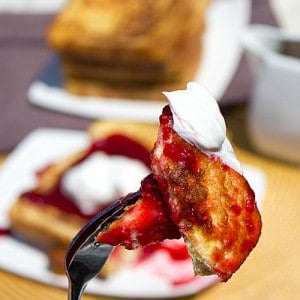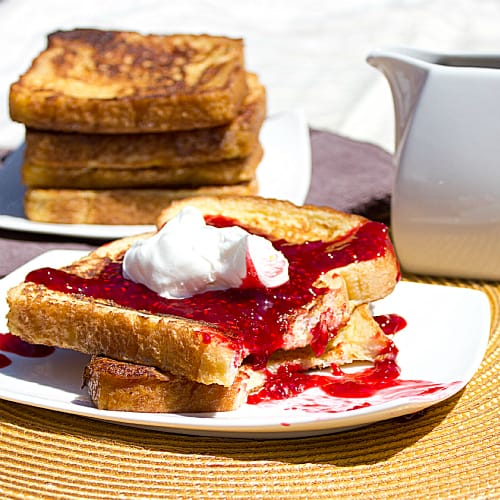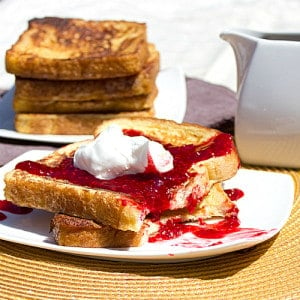 French Toast with Raspberry Sauce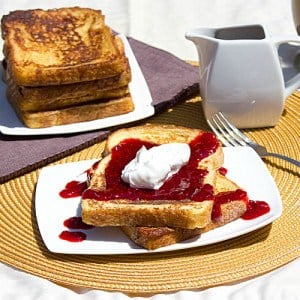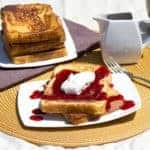 Print
Classic French toast drizzled with homemade raspberry sauce.
Servings: 2
Ingredients
6 slices of bread
6 eggs
1 cup half and half cream
3 tbsp butter or margarine
3 cups fresh or frozen raspberries
1 cup sugar
2 tbsp corn starch
1 tbsp water
1 1/2 cups whipped cream
Instructions
Mix together the raspberries and sugar in a saucepan on medium low heat. Stir often as the sugar dissolves and the raspberries begin to break up. Bring the sauce to a low boil for about 8 minutes. Separately dissolve the corn starch in the tablespoon of water. Stir the corn starch mixture in the raspberry sauce to thicken it. Remove from heat and set aside.

Beat the eggs with the half and half cream in a flat bowl.

Melt the butter or margarine in a skillet or griddle on medium high heat.

One at a time, submerge the bread in the egg mixture. Place the wet bread on the skillet or griddle and cook for a couple minutes on each side. The french toast should be golden brown.

Serve with raspberry sauce and whipped cream.