Classic Tomato and Feta Bruschetta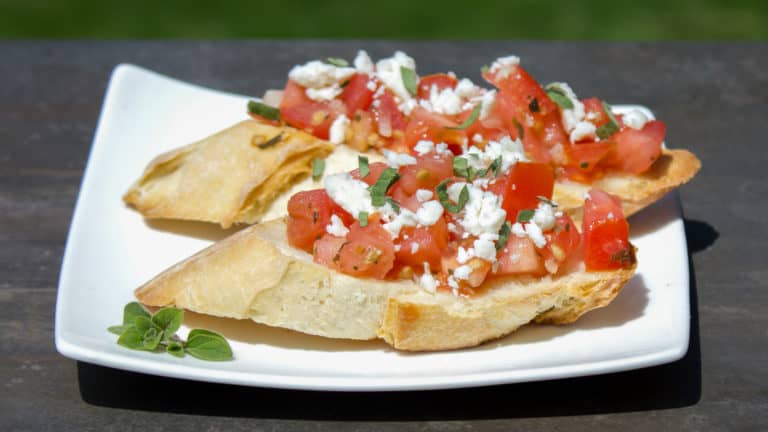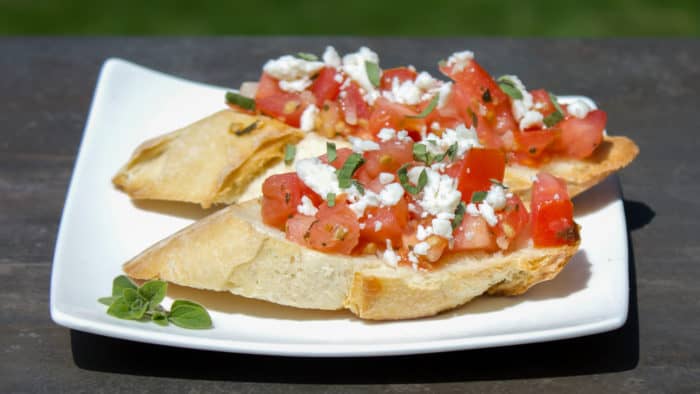 This bruschetta recipe might just be the recipe I have made more than anything else. If you have ever been to a restaurant and ordered this delicious appetizer, you may just wonder how to make bruschetta. Well, this recipe is for you!
I like my bruschetta to be full of flavour and highlight the ripe roma tomato. Onions and garlic are added to give some nice zing. After the mixture is spooned on a toasted baguette, sprinkle some feta and fresh chopped oregano.
Every single bite of this tasty appetizer is incredible!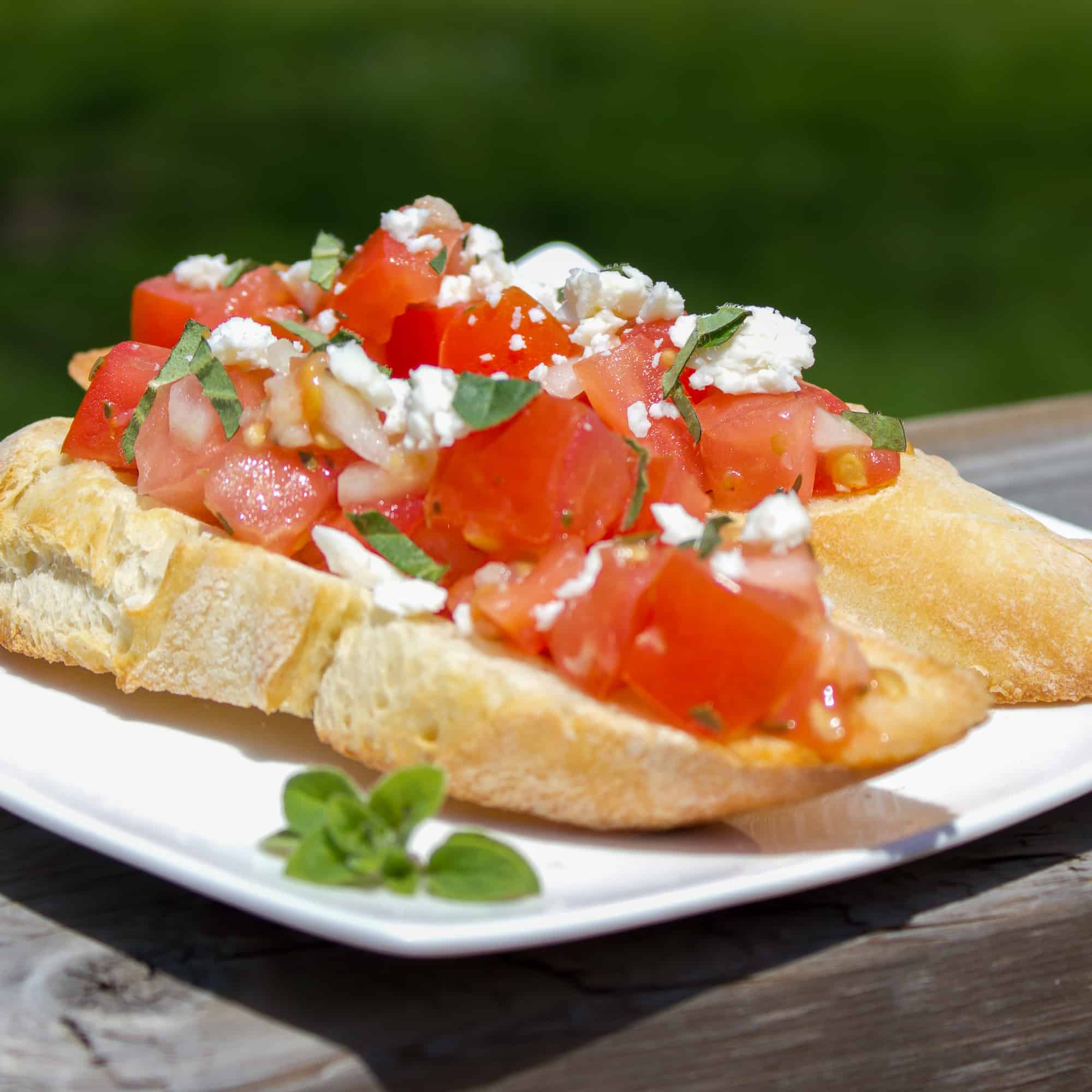 This past Sunday was Mother`s day and we debated going out to a restaurant to celebrate. They are usually so busy on that day we therefore decided to have a nice meal at home. On the Sunday afternoon we stopped by Old Navy so Janna could use a gift card she received from the kids. Next to it was an East Side Mario's and the line up outside was so large it confirmed to us our choice to eat at home was wise!
Home cooked food is always good, right???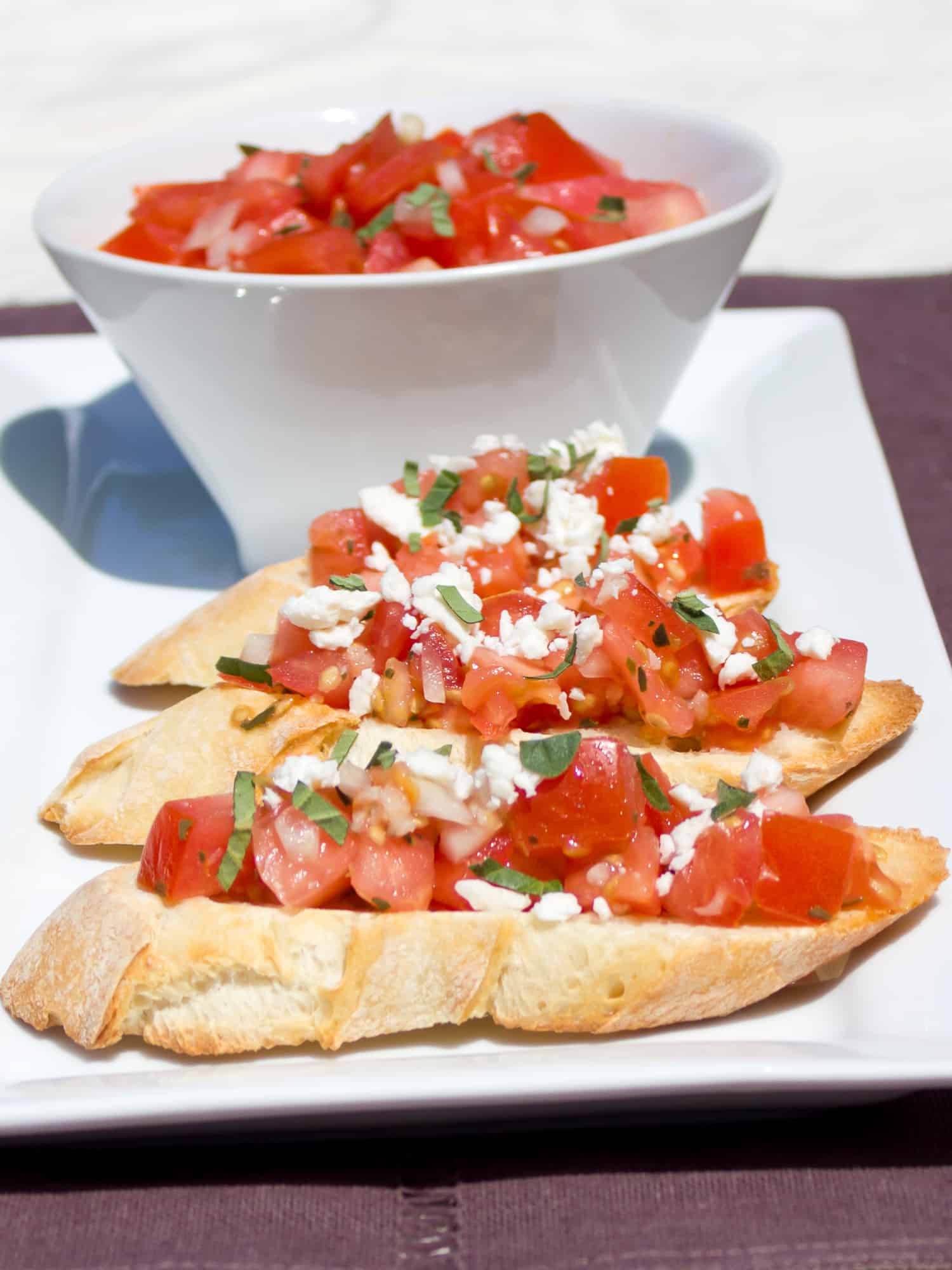 Bruschetta bread is easily the dish most requested in our house. Any time I ask Janna what she wants for dinner, this is her 'go to' response. So, it was quite obvious that when Mother's Day approached, she would be eager to have it as part of the dinner menu.
I was happy to make it as it is easy to make, bright and fresh with wonderful flavour.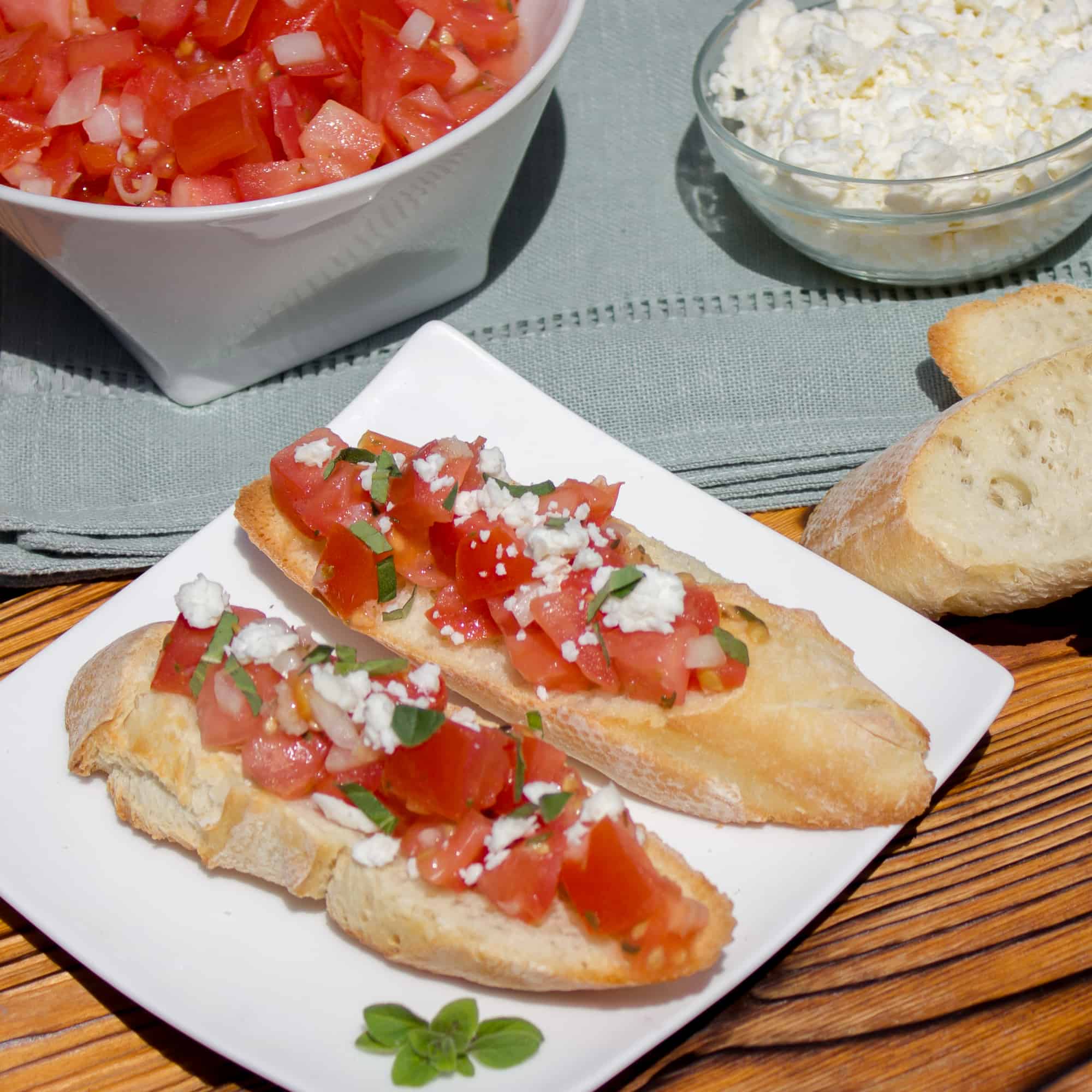 The sweetness of the tomatoes, the zip of the lemon juice and garlic, the saltiness of the feta and the fresh flavour of the oregano work so well together on a toasted baguette slice.
If you are a fan of bruschetta, then check out these other recipes!
Classic Bruschetta with Tomato and Feta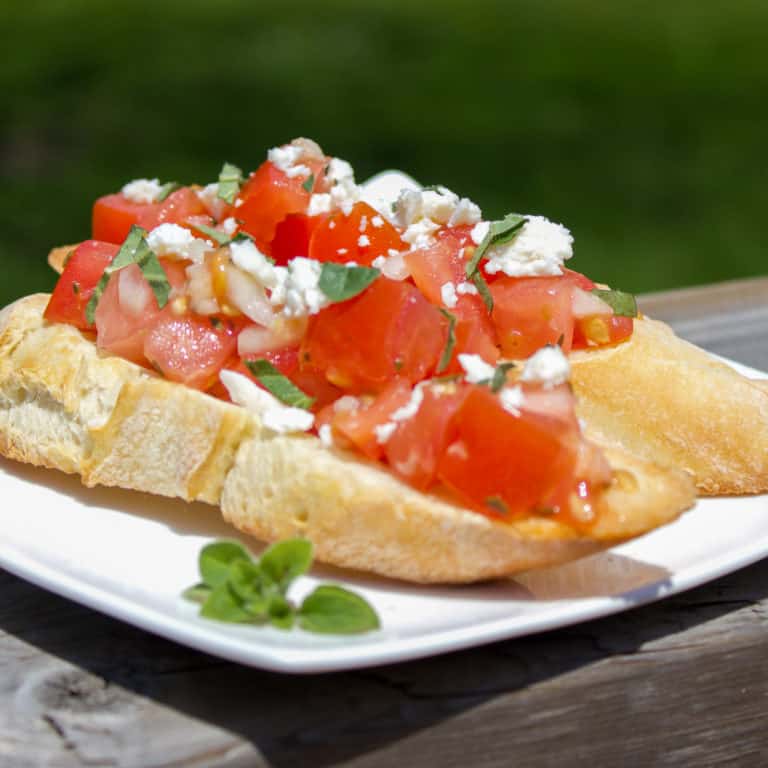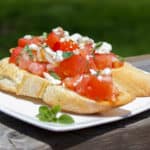 Print
Recipe for how to make bruschetta bread with roma tomatoes, garlic, onion, lemon juice and olive oil. Topped with feta and oregano on a toasted slice of French baguette.
Servings: 12
Ingredients
5 plum tomatoes , diced
1/4 sweet onion , minced
2 garlic cloves , minced
1/4 cup olive oil
1/3 cup lemon juice
1 tsp salt
1 cup feta , crumbled
2 tbsp fresh oregano , minced
1 French baguette
Instructions
Make the bruschetta mixture by mixing tomatoes, onion, garlic, oil, lemon juice and salt in a bowl. Marinate the mixture in the fridge for 30-45 minutes.

Cut the baguette in 1/2 inch slices on a diagonal. Toast them in a 425F oven for about 6-8 minutes. The baguette slices should begin to brown and feel crisp and toasty to the touch.

Top each baguette slice with a spoonful of bruschetta mixture. Sprinkle with feta cheese and fresh oregano.
Nutrition
Per serving:
Calories: 141kcalCarbohydrates: 14gProtein: 4gFat: 8gSaturated Fat: 3gCholesterol: 11mgSodium: 463mgFiber: 1gSugar: 2g