This creamy dip is the perfect condiment for a large Indian feast. Ideal alongside chutneys and pickles, boondi raita is great with curries, biryani, dal and so much more.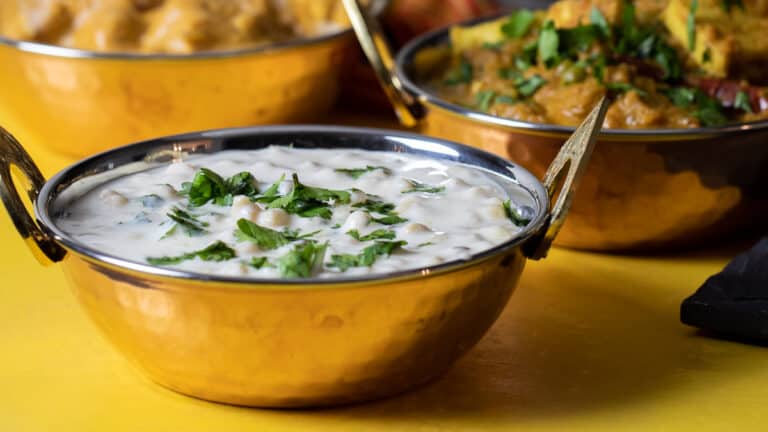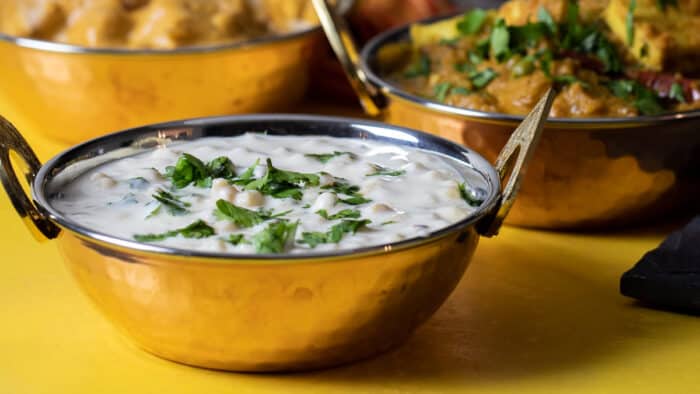 If I was to choose one cuisine as my absolute favourite, I think I would need to pick Indian. There are so many main great Indian dishes, including curries, biryani, lentils, dal and more.
To go alongside these delicious dishes, there are some condiments that are a perfect compliment. Boondi raita, is simple to make, and will enhance any Indian dinner! Raita is a common condiment within Indian cuisine and it is made from yogurt/curd and spices.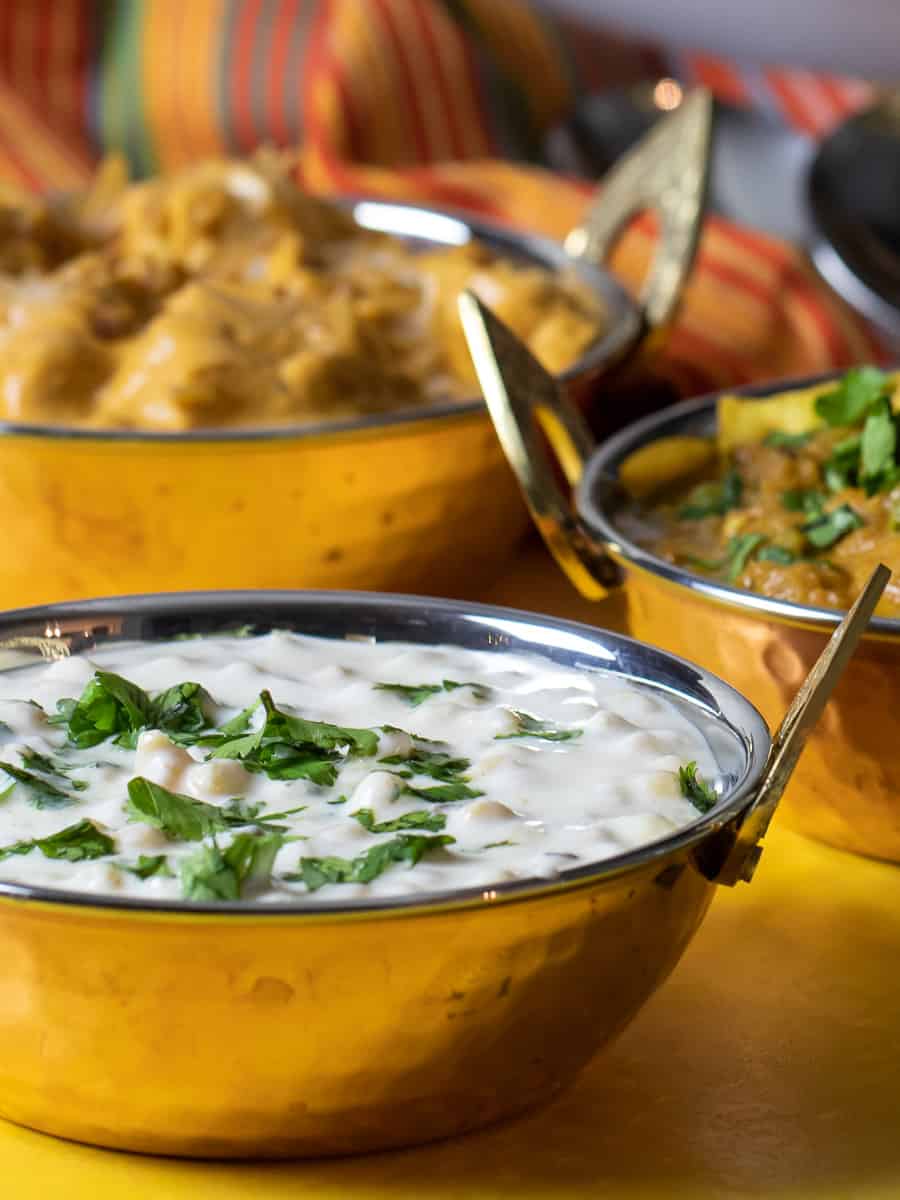 There are many different variations to the seasonings in raita, and for this recipe, I whisked the yogurt with some salt and paprika. Giving the yogurt a good whisk for about a minute will lighten the texture of the curd and help it to be smooth and creamy.
Next, I heat some ghee in a saucepan over medium heat. Stir in the cumin seeds and mustard seeds. You will hear the seeds crackle as they cook. This will bring out and enhance the flavours or the spices. Make sure to stir often, so they do not burn. After they have had a chance to cook for a minute or so, remove the saucepan from the heat and allow the ghee to cool slightly before stirring into the yogurt.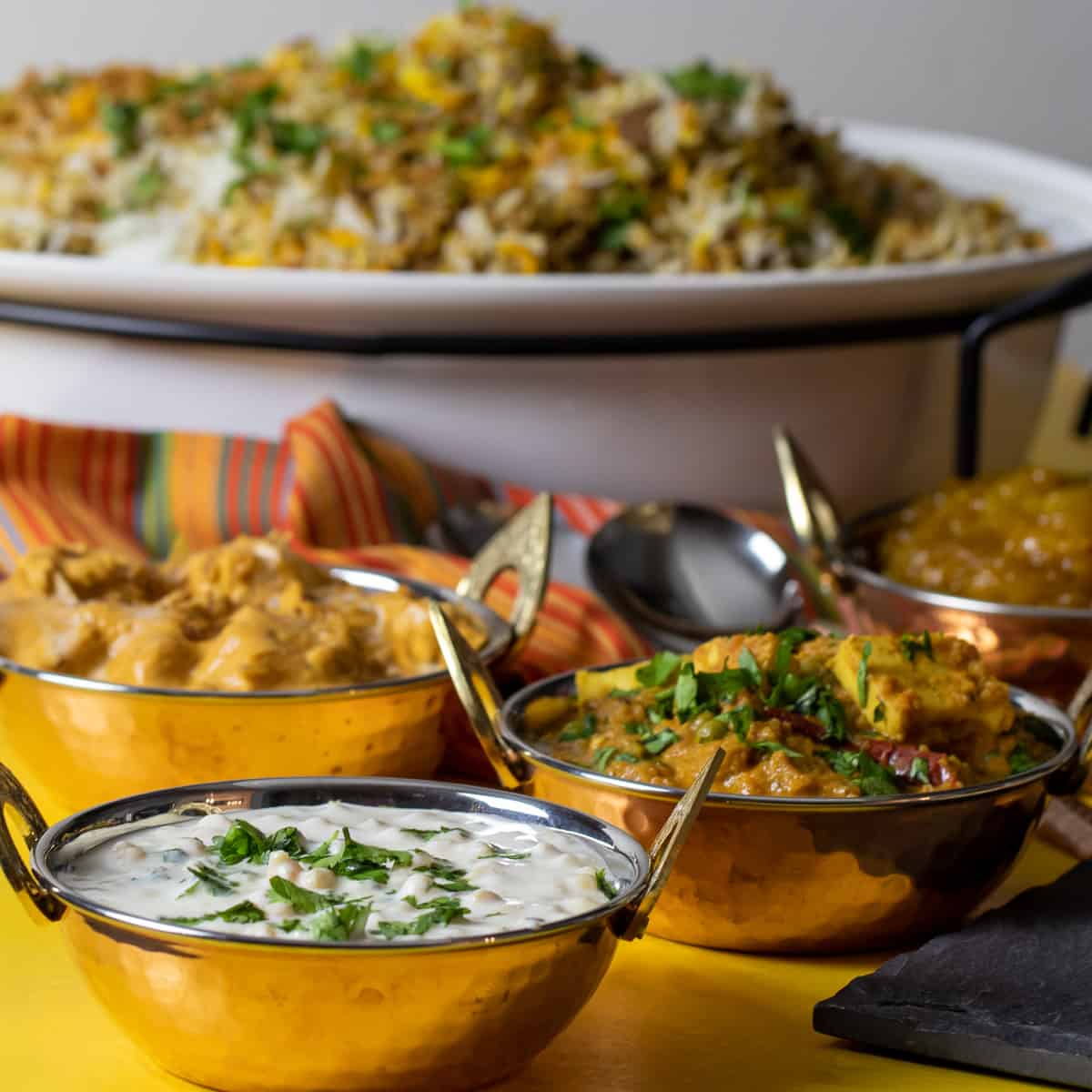 What is Boondi?
A popular Indian snack, boondi are little crispy balls that are made from chick pea flour. These are delicious and I enjoy eating these by the handful.
Stirring some boondi into the raita adds one more layer to this condiment. Personally, I like the boondi to stay fairly crispy, so I stir them into the yogurt just before serving.
Other people prefer the boondi to be soft. To do this, simply soak them in water until they have softened. Then drain the excess water and stir the soft boondi into the raita.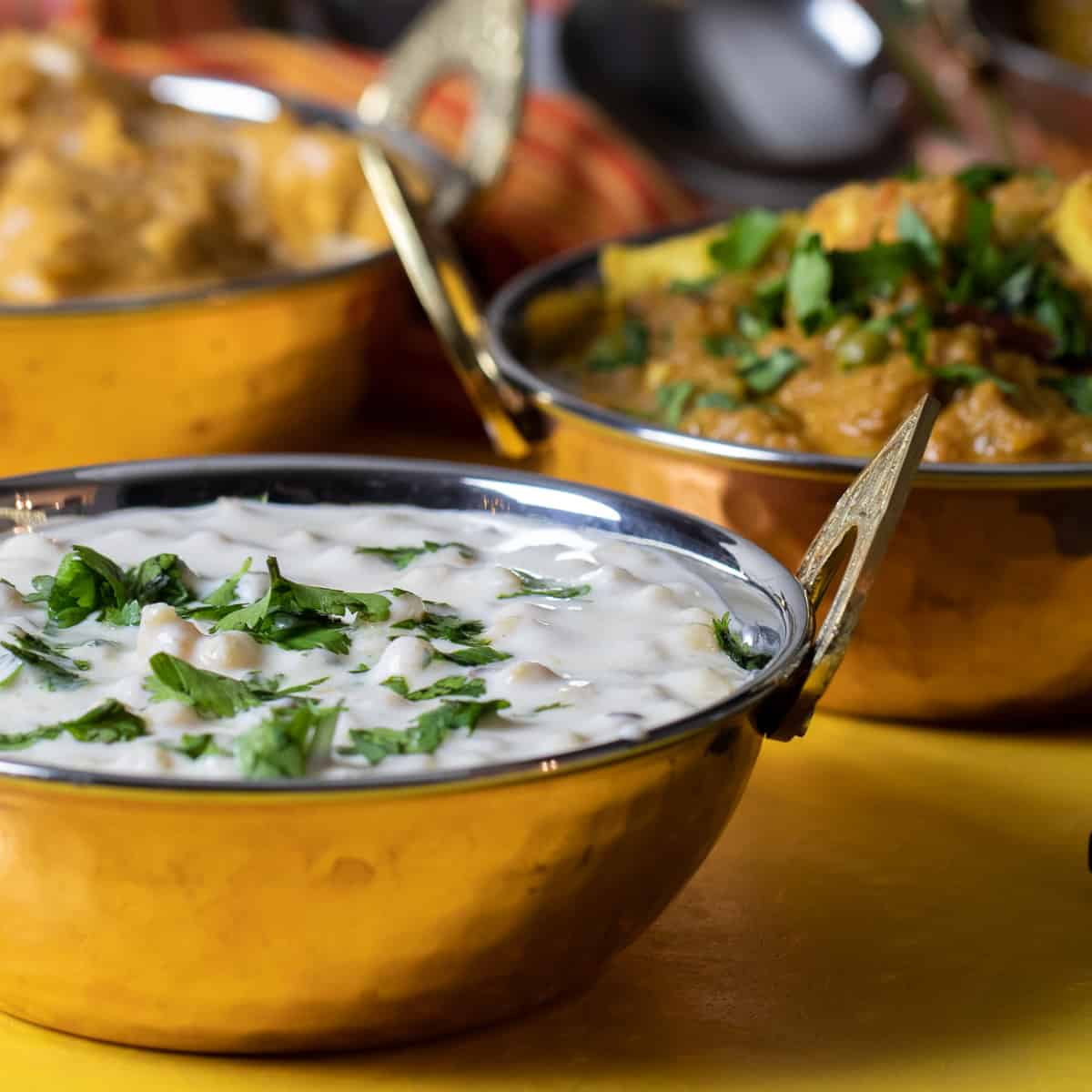 Other Indian dishes
Boondi Raita is a delicious condiment to go alongside a full Indian feast. I love it with curries, biryani, dal and so much more. Here are some other recipes that you can use to make a full Indian dinner.
Boondi Raita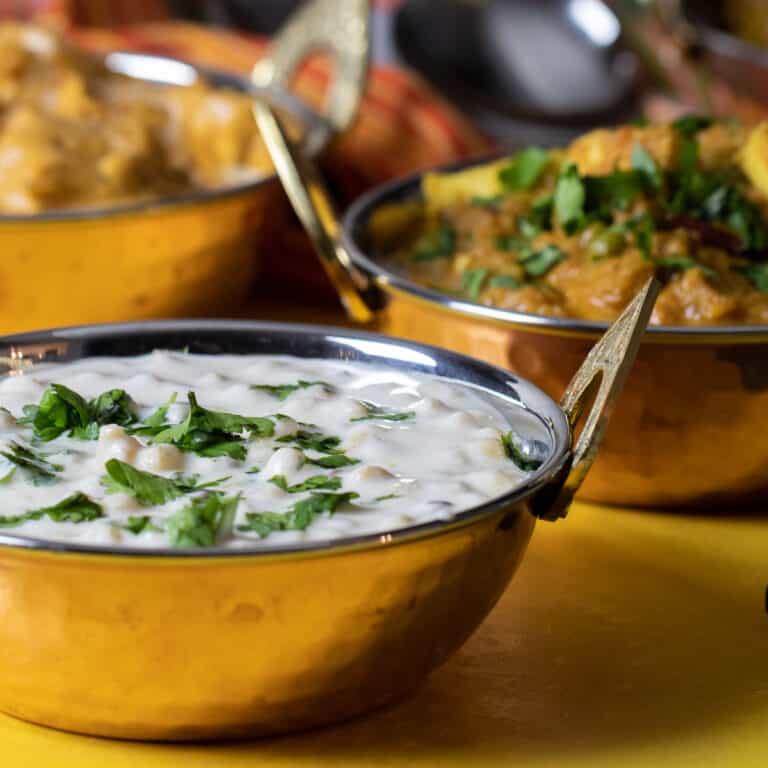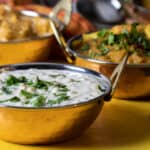 Print
Instructions for how to make Indian boondi raita. A yogurt dip mixed with the popular chick pea snack. Great with curries, chutney, pickles and naan.
Servings: 8
Ingredients
1 1/2 cups yogurt
1/4 tsp salt
1/2 tsp paprika
2 tbsp ghee , or butter
1 1/2 tsp cumin seeds
1/2 tsp mustard seeds
1/2 cup boondi
Instructions
Whisk the yogurt with the salt and paprika fairly quickly for about one minute, or until the yogurt is smooth and creamy.

In a small saucepan, heat the ghee over medium heat. Add in the cumin seeds and mustard seeds. Cook in the ghee for about 30-60 seconds to bring out the flavours in the spices. Remove from the heat and let cool slightly.

Stir the ghee and seeds into the yogurt.

Mix in the boondi.

Serve.
Notes
This recipe keeps the crispiness of the boondi for an added texture to the raita. If you prefer the boondi to be soft, soak them in some water before adding to the yogurt. Once they have softened, drain and then stir into the yogurt mixture.