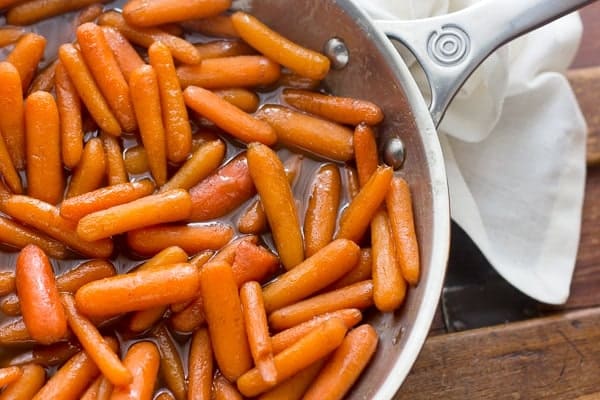 Candied carrots are a massive family favourite for us. We love the buttery honey glaze with the brown sugar and hint of cinnamon. I also add a tiny bit of cayenne to give a bit of a zip.
I made them this time with baby carrots, but I have also used larger standard sized carrots. In that case, I peel and cut them into chunks. Boil them until tender and follow the rest of the recipe.
These are great as a side dish and are an excellent compliment for chicken, pork and even fish and beef. I often make these when I bake a ham or grill pork chops. Amazing. I also enjoy these alongside some cedar plank grilled salmon.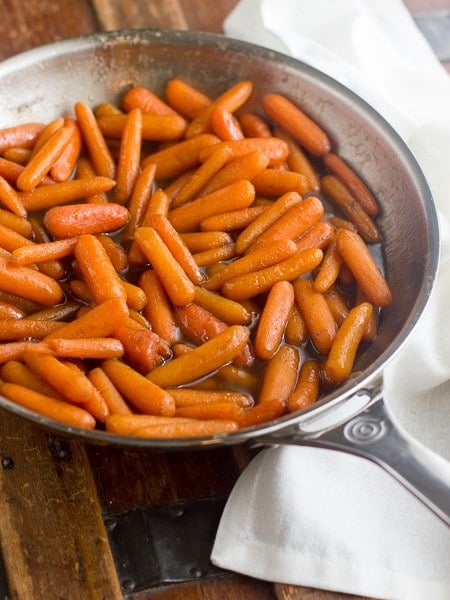 These carrots come out super sweet that they are just like candy, which I suppose makes sense since they are called CANDIED carrots. I saute them in a skillet, but they can also be prepared in a saucepan as well.
This might be the vegetable side dish that I have made more than any other. They are definitely common on our dinner table for our Easter dinner and even Thanksgiving.
Trust me, these will be popular. Especially amongst the kids.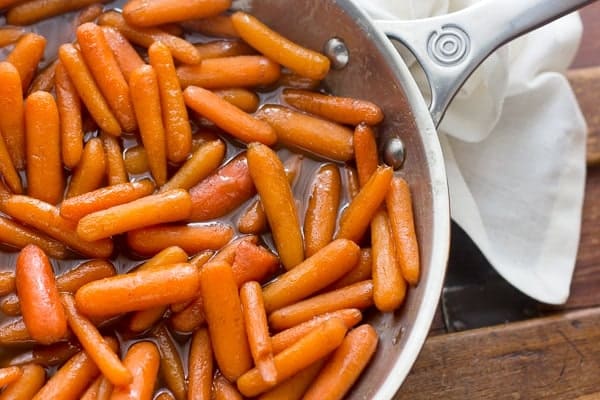 When preparing these, I boil the carrots until they tender. But, since they will cook a little longer in the glaze, you can get away from taking them out of the water with them still having a little bit of hardness. They will finish getting soft in the glaze.
Candied Carrots Recipe - brown sugar and honey glaze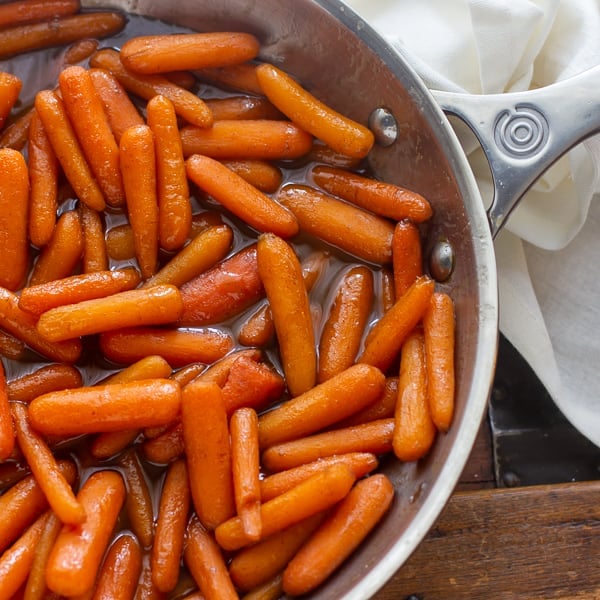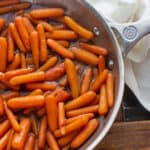 Print
Candied carrots that are made with baby carrots and coated in a glaze with butter, brown sugar, honey and cinnamon. An excellent side dish for holiday dinner meals like Thanksgiving, Christmas or Easter.
Servings: 4 people
Ingredients
3 cups baby carrots
1/4 cup butter
1/4 cup honey
1/4 cup brown sugar
1 tsp cinnamon
1 tsp salt
1/4 tsp cayenne powder
Instructions
Boil the baby carrots until tender. Drain.

In a skillet, melt butter on medium heat. Stir in the honey, brown sugar, cinnamon, salt and cayenne pepper.

Bring the glaze to a boil and continue to cook, stirring constantly for a few minutes. The glaze should reduce and thicken a little bit.

Dump in the cooked carrots and stir so they are all well coated in the glaze.

Reduce heat to a simmer and continue to cook for another 5 minutes, stirring often.

Serve.
Nutrition
Per serving:
Calories: 253kcalCarbohydrates: 39gFat: 11gSaturated Fat: 7gCholesterol: 30mgSodium: 762mgFiber: 3gSugar: 35g