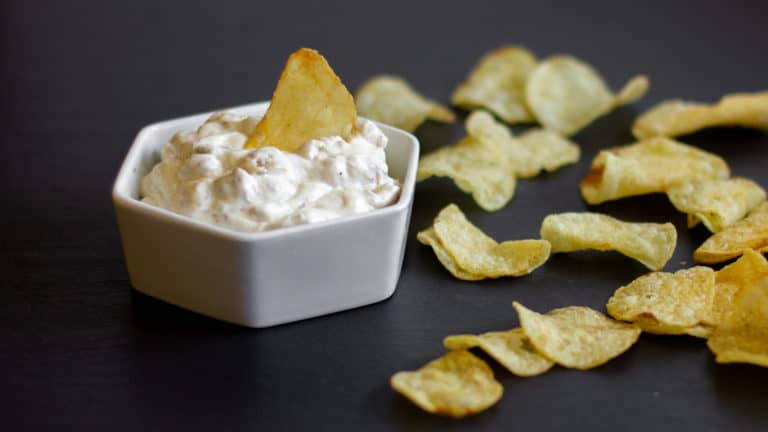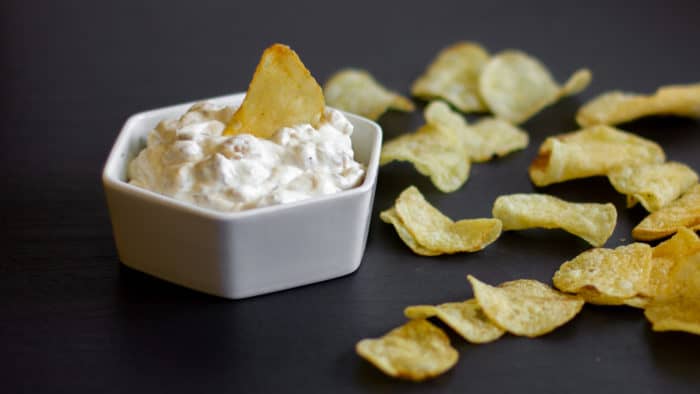 Are you a dipper? I am, and regardless of what food I am eating, I would almost always dip it if I could. Here are some examples of my dippidty do da personality!
I love to dip nacho chips in salsa or nacho cheese sauce.
Cut up veggies are always better with a creamy ranch or dill dip.
Buffalo chicken wings taste great dipped in a blue cheese dip.
Pizza crusts go down so much easier when dipped in a marinara sauce!
Cookies are supposed to be dipped in milk.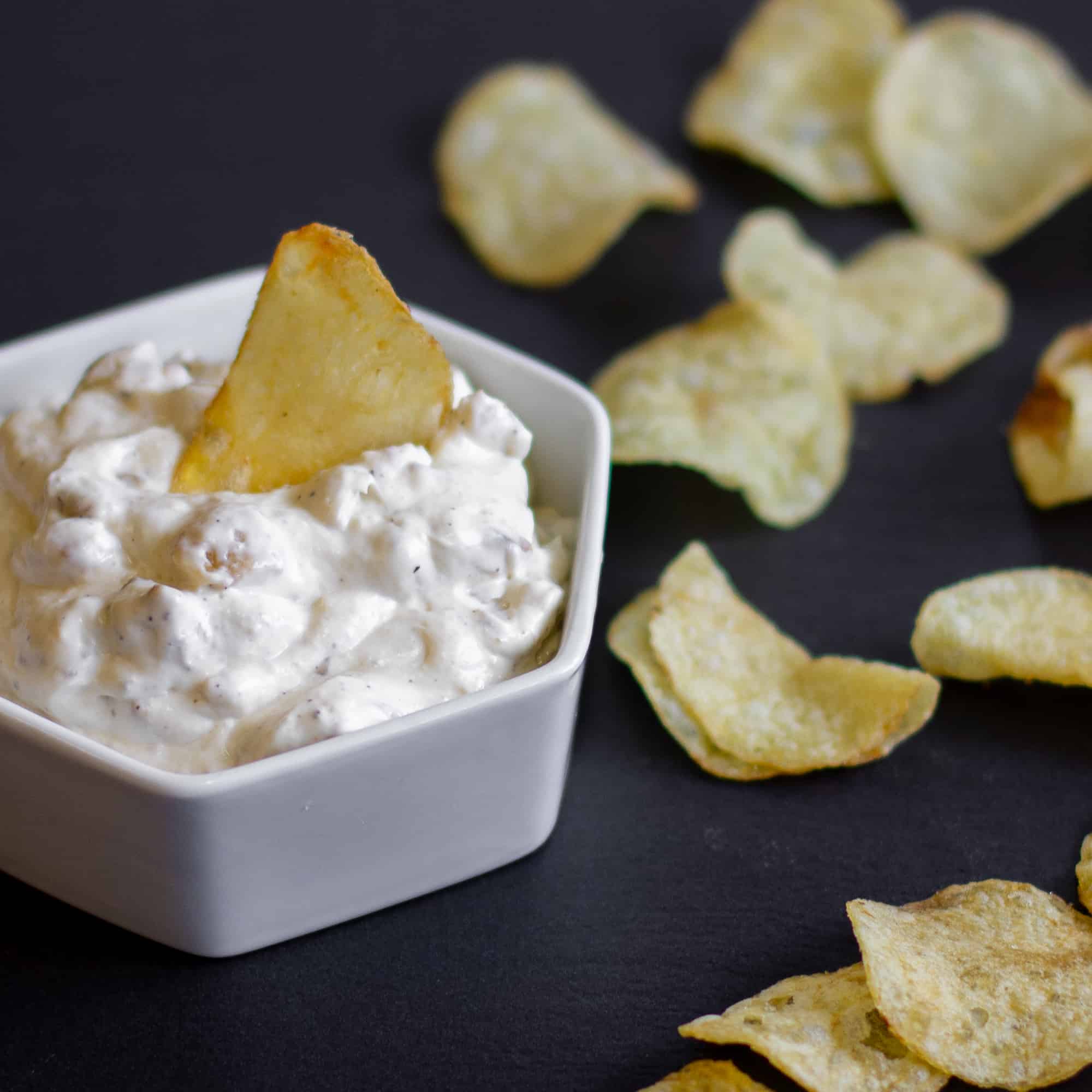 Like I said, I am a dipper. So, it would come as no surprise that I love to dip my potato chips as well. French onion dip is the classic dip for regular potato chips and it can be made so simply by just stirring together some sour cream with a package of onion soup mix. So simple but so delicious.
Watch out, because this homemade dip very easy to make and is extremely delicious! Once you make this, you may never make the soup mix version again.
Adapted from Guy Fieri.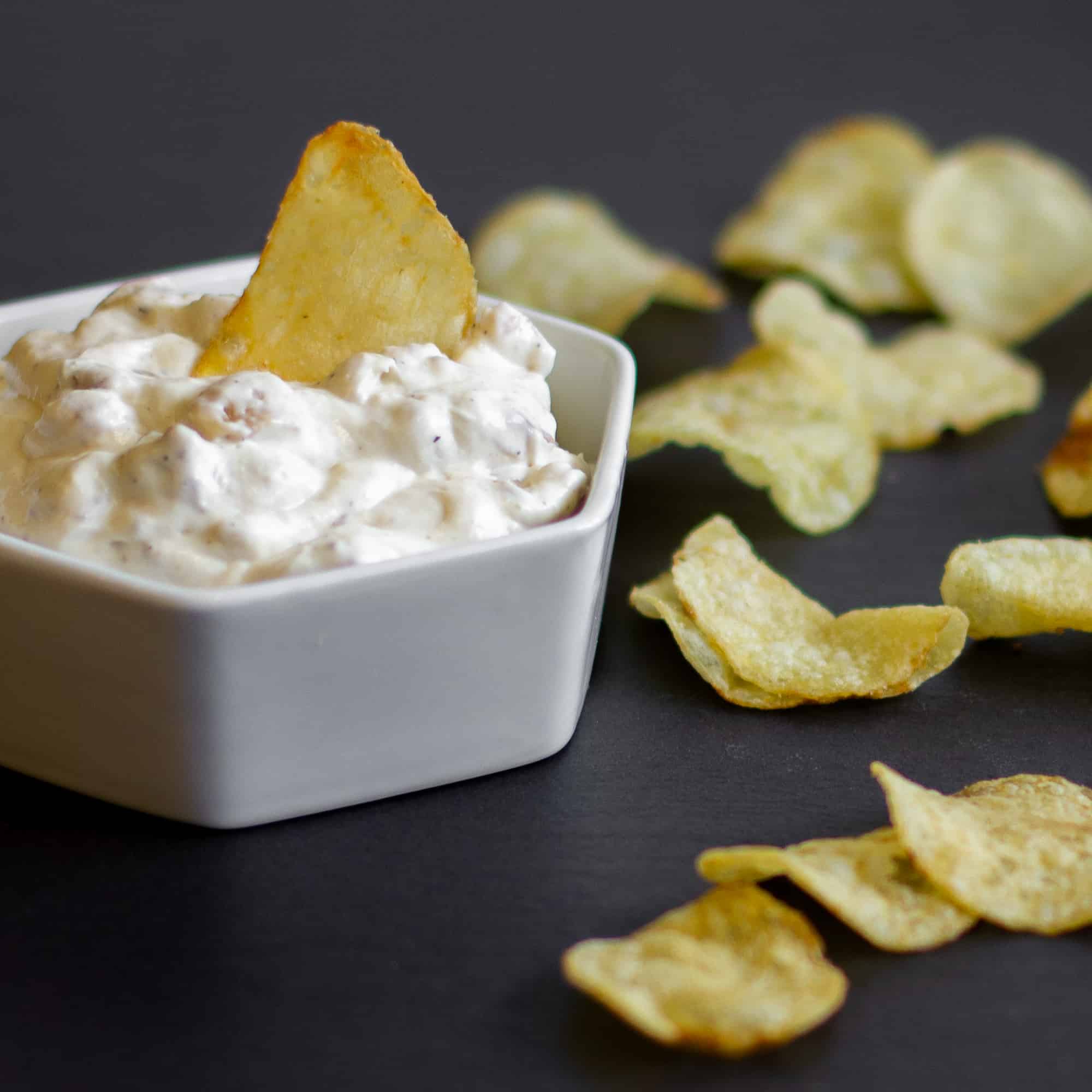 French Onion Chip Dip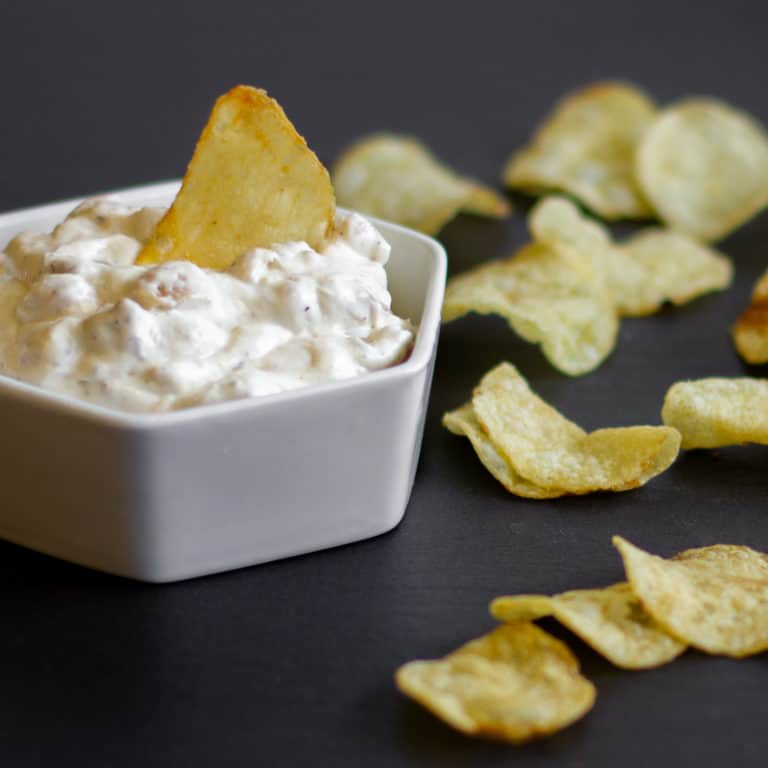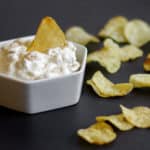 Print
Simple dip for potato chips that taste way better than when made with soup mix. Sweet caramelized onions with sour cream, mayo and spices.
Servings: 3 cups
Ingredients
3 tbsp butter
2 vidalia onions diced finely
2 cups sour cream
1/2 cup mayonnaise or Miracle Whip
1 1/2 tsp Worcestershire sauce
1/2 tsp garlic powder
1/2 tsp black pepper
1/2 tsp salt
Instructions
Melt butter in a saucepan on medium/low heat. Add the diced onions and slowly cook them so they caramelize. Cook the onions, stirring often for about 30 minutes. Do not increase the heat to speed up the process because the onions would burn.

Remove the onions from the heat and let them come to room temperature.

Stir the onions with the remaining ingredients and place in the fridge to cool for 30 minutes.

Serve with potato chips.