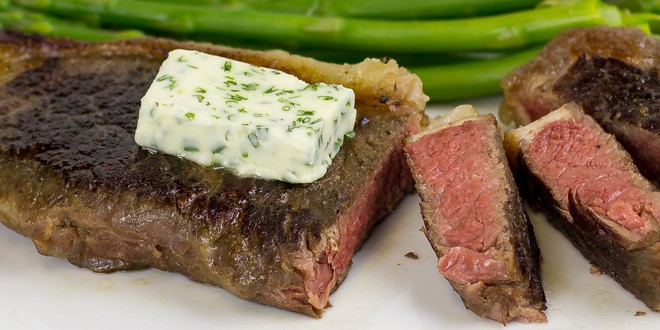 My favorite topping for steak is an herb butter. This butter is fresh and has the bright taste of chives and rosemary. It highlights the taste of the steak and does not dominate it or overtake it like some steak sauces or bbq sauces tend to. Simple to make, this butter has become my go-to herb butter for steak, roast beef and it is even great on lamb and pork!
I typically use chives and rosemary, but some other herbs that also are great to add to this butter are tarragon, thyme and oregano. Make sure you use fresh herbs as dried herbs do not work well in an herb butter.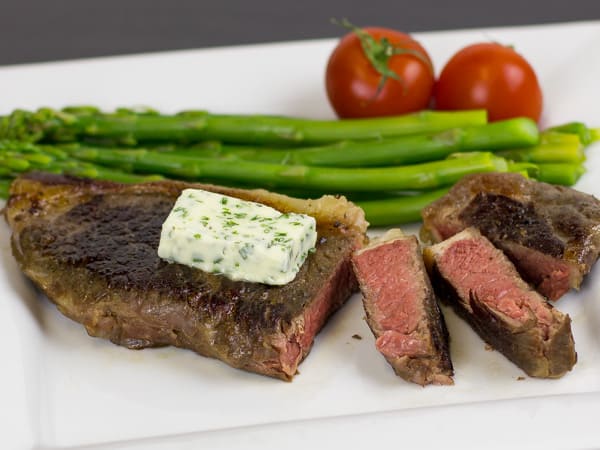 Herb Butter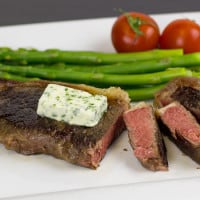 Print
Ingredients
6 tbsp salted butter
4 tbsp fresh chives , minced
2 tbsp fresh rosemary , minced
Instructions
Let the butter come to room temperature.

Cream together butter, chives and rosemary.

If desired, shape the butter using a knife into a cube or box shape. Place in the fridge to harden. Cut into herb butter slices when needed.