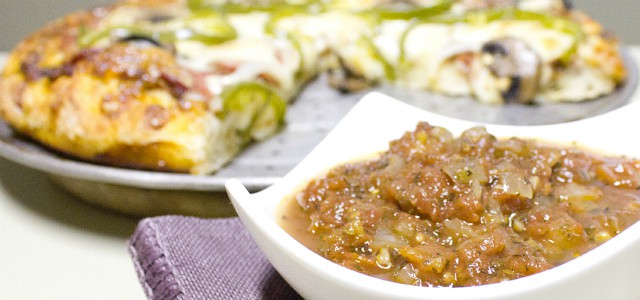 As a kid, I remember days when the family would go out for dinner. One of my favorite restaurants was Mother's Pizza. Mother's was an Ontario pizza chain that had such a family feel. I have such warm memories of Mother's and was quite sad when they closed down the restaurants. As I was typing this post, I did a google search for Mother's pizza and discovered this website that shows Mother's Pizza is coming back! Could it be true??? Even wikipedia says Mother's Pizza is being relaunched. They even have a Facebook page – so cool! I cannot wait to find out.
Today's pizza joints are not the same. In Canada, places like Pizza Pizza, 241, and Domino's are everywhere. We order from Pizza Pizza occasionally and it seems like every time we do, I am disappointed with the quality. The pizza tastes so manufactured and the quality is not much better than the frozen pizzas you can buy at the grocery store. I miss those old days of having pizza that tastes like authentic handmade dough and the atmosphere of a family run pizza parlour.
Sometimes you just have to do it yourself. My son chose homemade pizza as his birthday dinner this past weekend. I didn't have any cans of pizza sauce so I decided to make my own. In the end, am I ever glad I did! This pizza sauce recipe is amazing and reminds me of the pizza we used to get at Mother's. I like my sauce chunky so I used a can of diced tomatoes. If you prefer a smoother sauce, you could use a can of crushed tomatoes or just blend the sauce after the cooking is done.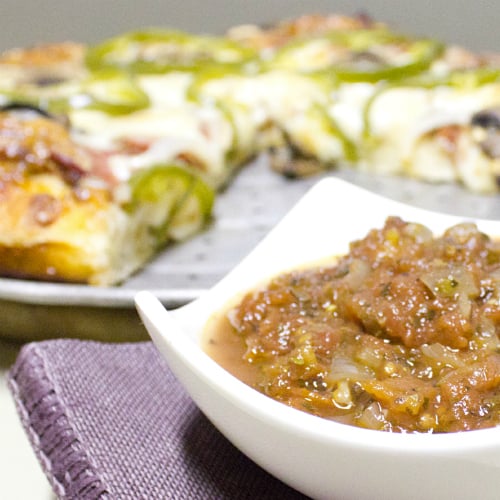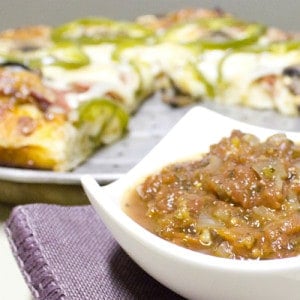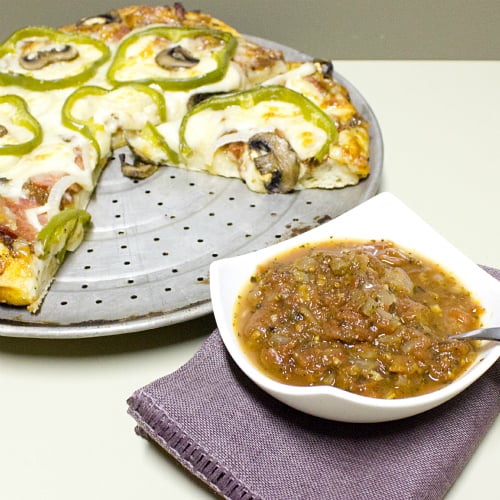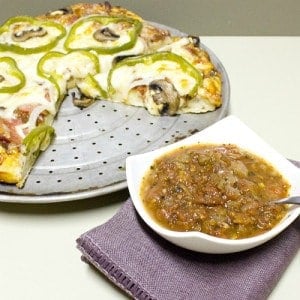 Homemade Pizza Sauce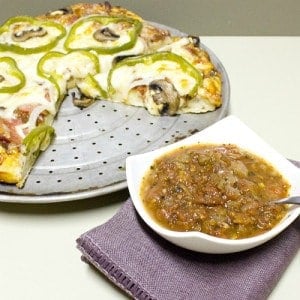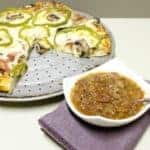 Print
This homemade pizza sauce recipe will bring back memories of old school authentic Italian American Pizza Parlors.
Servings: 3 pizzas
Ingredients
2 tbsp olive oil
1 onion , minced
3 garlic cloves , minced
2 tsp oregano
1 tsp basil
1/2 tsp fennel
1 28 oz can diced tomatoes
2 tsp sugar
1/2 tsp salt
Instructions
Heat oil, with medium heat, in a saucepan. Add the minced onion and garlic and cook until tender and caramelized, about 10 minutes.

Stir in the oregano, basil and fennel and heat for 1 minutes so the flavours of the herbs can bloom.

Add the remaining ingredients and bring to a boil. Lower heat to a low simmer. Let the sauce cook for another 15 minutes. The sauce will thicken and develop a wonderful rich flavour.

With a potato masher, mash the tomatoes so that it develops a smoother, yet still chunky, consistency. If you prefer a much smoother pizza sauce, use a hand held blender (immersion blender) to puree the sauce.

Let the sauce cool to room temperature before spreading on the pizza dough.