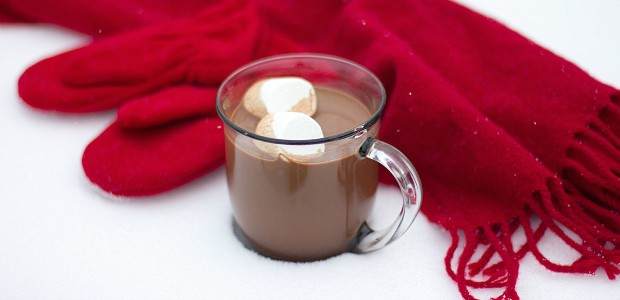 I hope everyone had a wonderful Christmas! We sure did. As usual, the kids got up at a ridiculous hour for Christmas morning and they were totally stoked. It was a wonderful day full of family, food and fun. One thing the kids were a little disappointed in, was that we did not get a white Christmas here in Toronto. That all changed last night as we got hit with our largest snowfall since March 2011. The kids woke up this morning and wasted no time in getting out there to play in the fluffy white stuff. There was plenty of snow to shovel and one of our neighbours kindly came over with his snowplow to clear our driveway. Thanks Kevin!!
There is nothing like coming inside, after being out in the cold, to a nice warm mug of hot cocoa. Here is my homemade recipe that is chocolatey, creamy and delicious!!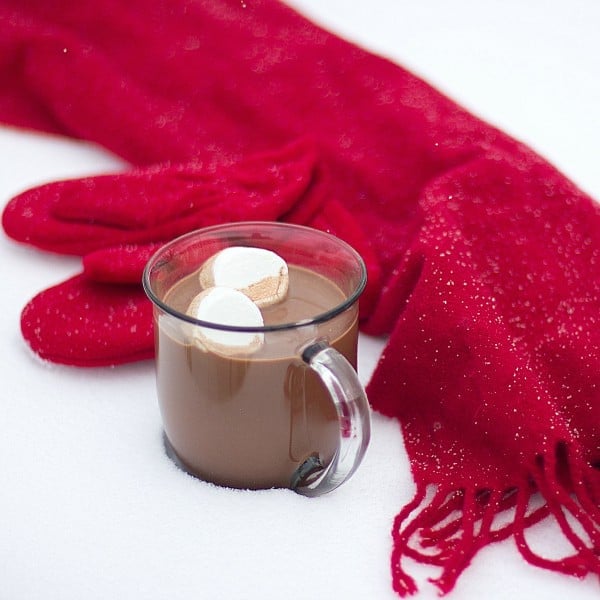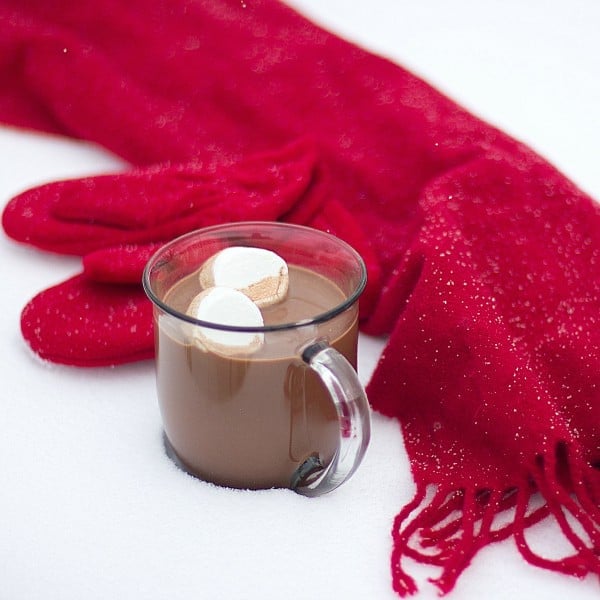 Print
Servings: 4
Ingredients
1/3 cup cocoa powder
1/2-3/4 cup sugar (adjust to desired sweetness)
3 cups water
1/2 tsp vanilla
2 cups 10% cream (half and half)
marshmallows (optional)
Instructions
Whisk together the water, cocoa powder, sugar and vanilla in a large microwaveable bowl.

Heat in the microwave for 2 minutes. Remove from the microwave and whisk it again to make sure the sugar and cocoa is fully dissolved.

Microwave for another 2 minutes. (The liquid should be quite hot and almost boiling, so depending on the power of your microwave, it may be necessary to add a little more time to the cooking time.

Whisk in the 10% cream. The cream cools the drink down, so if you like your hot cocoa hot, place it back in the microwave for a minute or two more until it reaches your desired temperature.

Pour into mugs and top with marshmallows if desired.