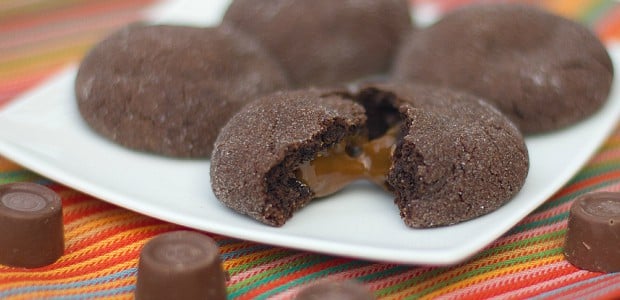 Chocolate and caramel are a wonderful combination, possibly only matched by chocolate and peanut butter. Some of the most popular candy bars feature this combination, like Caramilk, Twix, Mars, Snickers and Rolo just to name a few. We often have a package or two of Rolo in the house and I decided it was time to incorporate them into some baking. I put the Rolo candies in the freezer and made some nice chocolate cookie dough which would be nice and fudgy. I often make cookies that I roll in a ball and toss in some sugar. I find them to have the perfect shape and I decided to stuff a Rolo candy in each one to create a nice little surprise when bitten into.
In the end, these cookies were even better than I thought they would be. They are rich and chocolately and a perfect addition to this years 24 Days of Christmas Baking! This recipe is slightly adapted from Two Peas and Their Pod.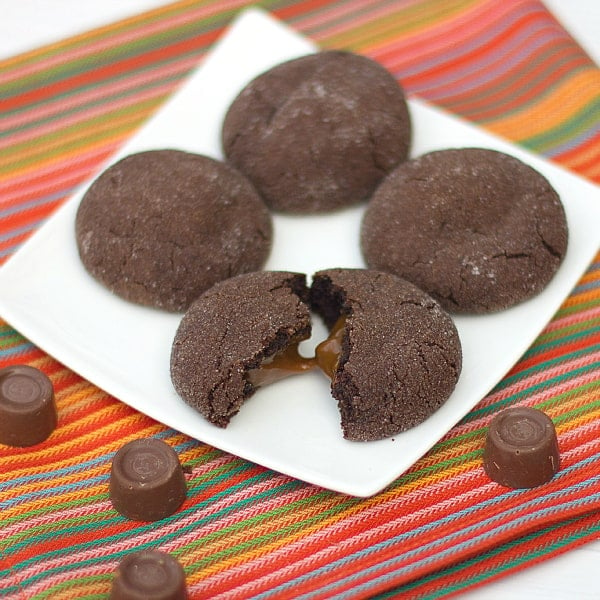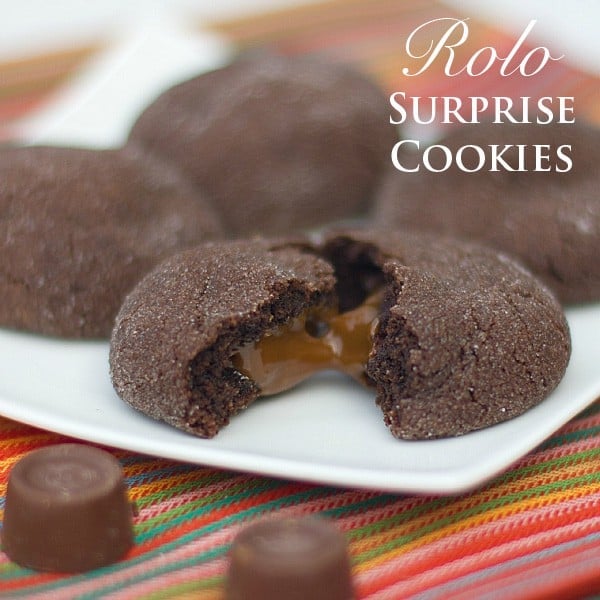 Rolo Surprise Cookies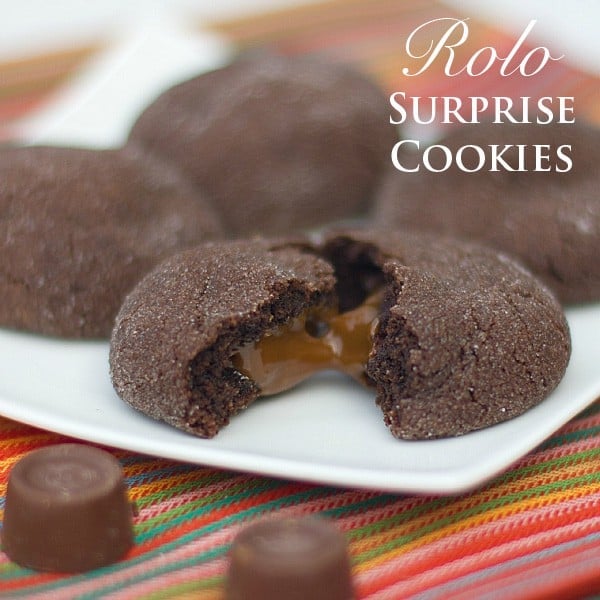 Print
Servings: 35
Ingredients
1 cup butter , softened
1 cup brown sugar
1 cup white sugar
2 eggs
2 tbsp milk
1 tsp vanilla
1 cup cocoa powder
2 1/2 cups flour
1 tsp baking soda
1/2 tsp salt
1/4 cup white sugar (for rolling)
4 packages of Rolo's (approx. 40 Rolo candies)
Instructions
Place the Rolo candies in the freezer about an hour before preparing the cookies.

Using an electric mixer, cream together the butter, both sugars, eggs, milk and vanilla until smooth.

In a separate bowl, whisk together the cocoa powder, flour, baking soda and salt. Beat the flour into the wet mixture slowly.

Take out just enough Rolo candies, from the freezer, for each batch of cookies.

Take one spoonful of cookie dough and one Rolo candy. Cover the Rolo candy with the cookie dough, ensuring that the candy is totally surrounded in the dough. Roll the dough in your hands to create a ball. Then gently roll the ball of dough in the 1/4 cup of white sugar. Place on a cookie sheet lined with parchment paper.

Place the cookie dough balls 2 inches apart on the cookie sheet.

Bake in a 350F oven for 12-15 minutes.

Cool on a wire rack.