Pulled Pork and Mushroom Wrap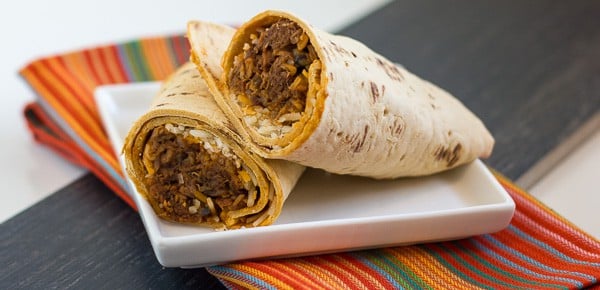 Anytime that I make pulled pork in the slow cooker, I usually put in as large of a pork roast as I can. The other day I got two 5 pound pork shoulders (butt and picnic roasts work well also). That was a lot of meat for our family, so I have been enjoying making some different dishes with the pulled pork. These wraps have the wonderful flavour of sauteed mushrooms to go along with the pulled pork and they went together amazingly well. I rolled some of the mixture in a wrap with grated cheddar cheese and threw it on the panini press to heat them up. Wow these were awesome and are perfect for either a game day snack or the main meal.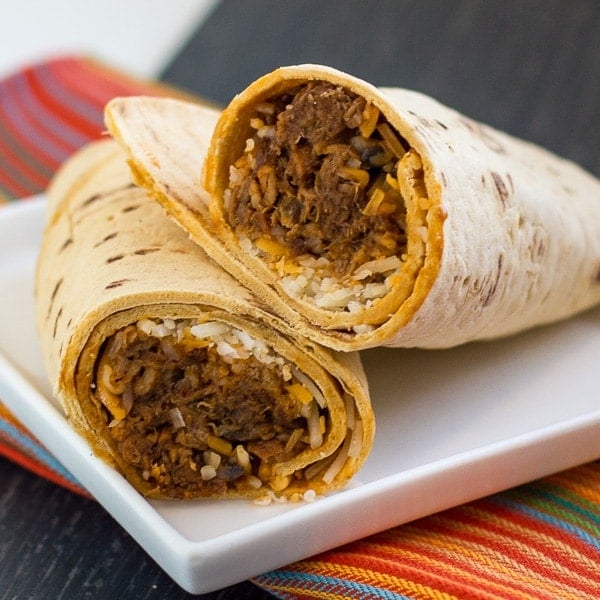 Pulled Pork and Mushroom Wrap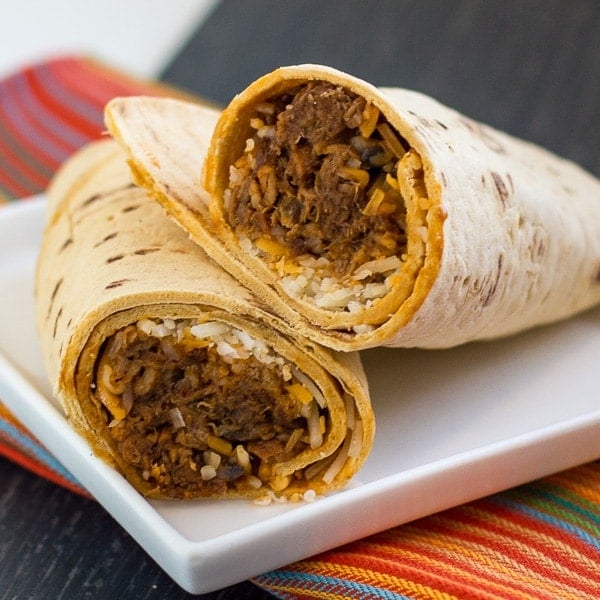 Print
Servings: 4
Ingredients
2 tbsp butter
3 cups sliced fresh mushrooms
2 cups pulled pork
1/2 cup bbq sauce
1/2 cup grated cheddar cheese
4-6 wraps
Instructions
Melt butter in a skillet on medium heat. Add mushrooms and cook until tender, about 5 minutes.

Stir in the pulled pork and bbq sauce and cook for a few more minutes so the pork is warm and everything is coated in the bbq sauce.

Scoop a couple heaping spoonfuls of the pork and mushroom mixture on a wrap. Sprinkle a handful of grated cheese on the mixture. Roll the wrap up.

If desired, heat the wrap in a panini press before serving.