Pulled Pork Smoked Atomic Buffalo Turd Jalapeno Poppers ABT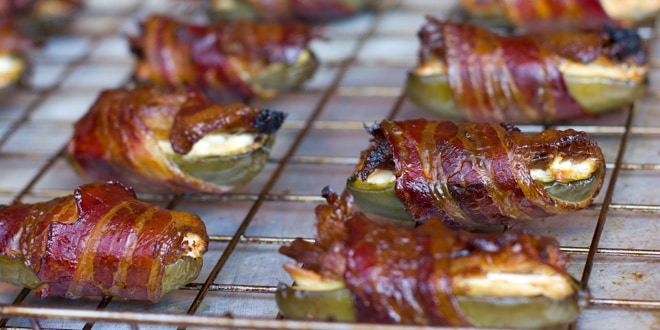 Leftover pulled pork – what a wonderful thing! Every year we have a big BBQ on Canada Day and I always make sure there is plenty of meat. This year I smoked 3 Boston butts, along with many other meats. I knew that there would be plenty of pulled pork left over, but I had no problem with that, as it would be enjoyed throughout the rest of the week. I love pulled pork straight, but it is also awesome to use as an ingredient in many other dishes.
Here are a few of my recipes with pulled pork:
Today's recipe might just be my favorite. That is not a surprise for me because I love atomic buffalo turds and jalapeno poppers. If you have never heard of ABTs, then you are in for a treat. These are jalapeno poppers, wrapped in bacon and smoked in a smoker. What a beautiful thing!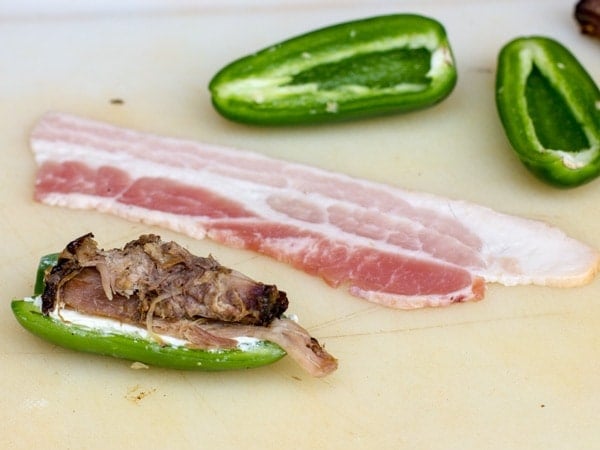 Use a small spoon to scoop out the seeds and the membrane to make little jalapeno boats. The majority of the heat is in the seeds and the membrane, so if you want the ABTs to have some extra kick, leave some of the membrane in the pepper. Spread some cream cheese in the jalapeno pepper and top with some pulled pork. I am drooling already!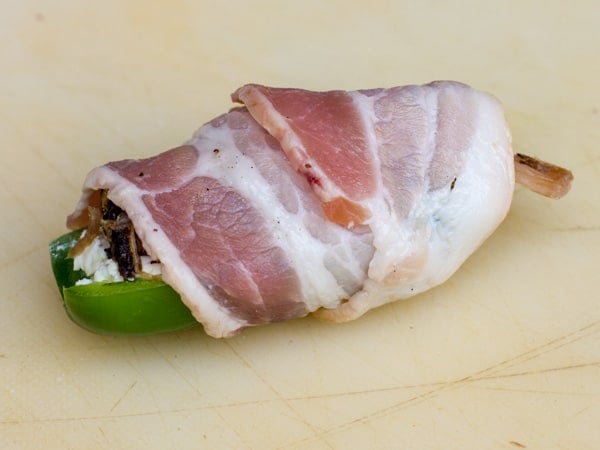 Wrap the jalapeno pepper with half of a bacon slice. Try and get two wraps around the pepper.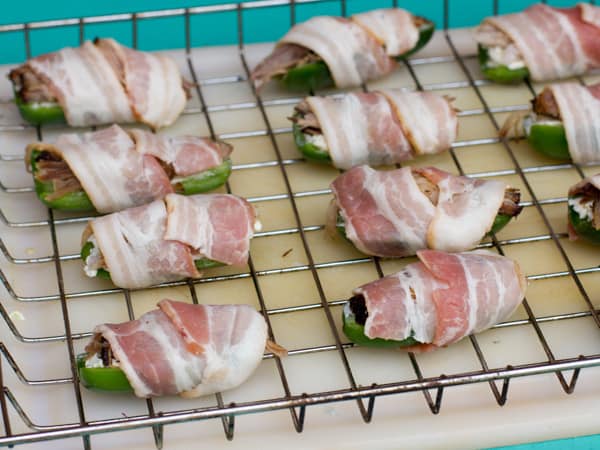 You could make these up to a day ahead and keep them in the fridge, ready to go.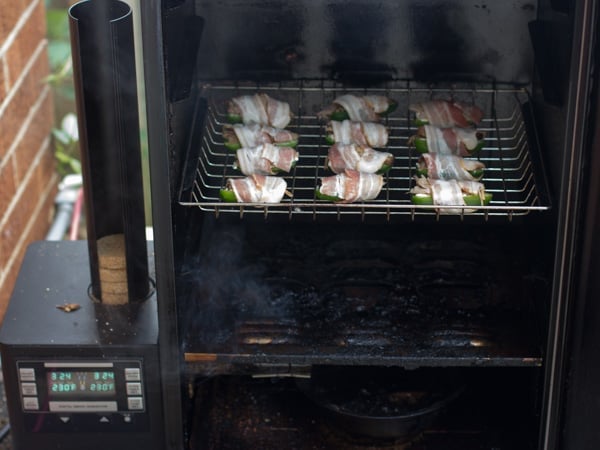 Set the smoker for around 225-230F and smoke for around 2-3 hours. You can tell they are done when the bacon is browned and starting to render and crisp.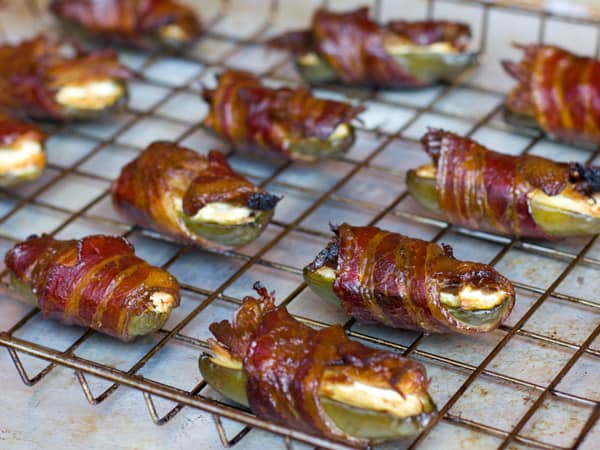 Pulled Pork Smoked Atomic Buffalo Turd Jalapeno Poppers ABT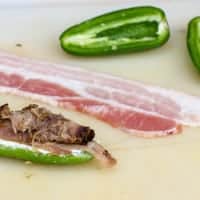 Print
Servings: 2 -3
Ingredients
6 jalapeno peppers
6 slices of bacon , cut in half
1/3 cup cream cheese
1/3 cup grated cheddar cheese
3/4 cup pulled pork
1/4 cup bbq sauce , optional
Instructions
Slice the jalapenos lengthwise. Using a spoon, remove the seeds and membrane.

Mix together the cream cheese and cheddar cheese.

Fill the hollowed out portion of the peppers with cheese mixture.

Place some pulled pork on top of the cream cheese. Wrap the half slice of bacon around the jalapeno. If the bacon is not staying tightly wrapped, it may be necessary to use a toothpick to hold it in place.

Smoke the ABTs in the smoker, set at 225F, for 2-3 hours, or until the bacon is browned.

If desired, finish off by brushing the ABTs with BBQ sauce.