Rice Krispies Chicken Strips – Gluten Free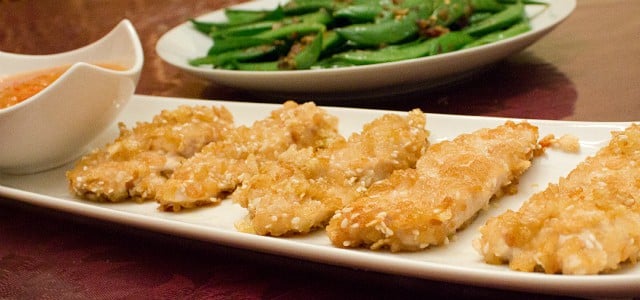 Over the Christmas holidays we received a holiday gift box from Kellogg's. As a way to promote some new products coming to Canada, Kellogg's gave out samples by sending a big box in the mail with one of each of their new products. I was quick to sign up for it and we received the holiday gift box a few weeks ago. The kids were so excited on a couple different levels. For one, they were simply thrilled getting a big package in the mail. But more than that, it was extra special that they got to sample these brand new cereals and cereal bars which were not even in stores yet! They loved them all. THANKS KELLOGG'S!!
One of the new cereals was a new kind of Rice Krispies. Kellogg's has been coming out with a few new Rice Krispies flavours lately. Cocoa is the kids favourite and I love the vanilla flavour. The holiday gift box included their newest kind coming to Canada: Rice Krispies Brown Rice.
A nice thing about this cereal is that it is gluten free. One might think that the previous Rice Krispies was already gluten free, but one ingredient was barely malt, which contains gluten.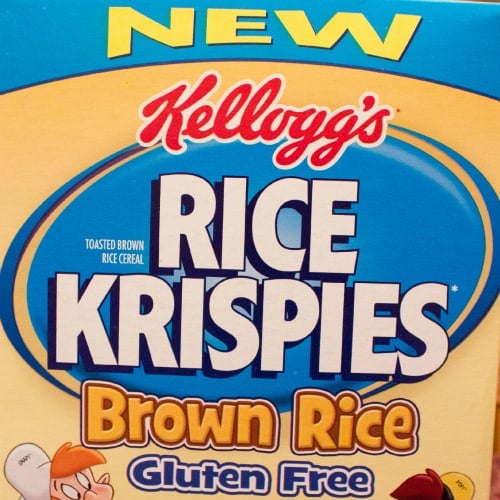 I thought it would be great to make something with these gluten free Rice Krispies so I made Rice Krispies Chicken Strips.Most chicken strips or chicken nuggets have bread crumbs and therefore gluten. These are a great option for people on a gluten free diet. On top of that, they taste awesome!! I served it with this sweet heat Thai chili sauce.
Rice Krispies Chicken Fingers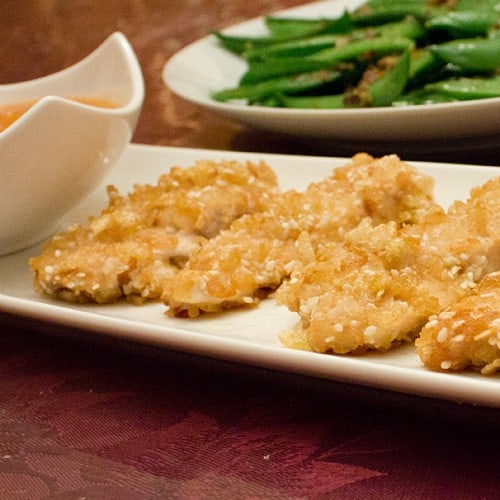 Print
Chicken fingers recipe that is gluten free by being rolled in Rice Krispies Brown Rice and sesame seeds. Baked in an oven, these are crispy and taste great.
Servings: 4
Ingredients
3 boneless skinless chicken breasts
2 cups Rice Krispies Brown Rice
1/2 cup sesame seeds
1/2 cup oil
Instructions
Cut the chicken breast into evenly sized strips.

Crush 1 cup of the Rice Krispies and mix with the other cup of Rice Krispies and the sesame seeds.

Dip the chicken strips in the oil then roll in the Rice Krispies and sesame seeds. Place on a cookie sheet lined with foil.

Bake the chicken strips in a 400F oven for 20 minutes. Chicken should be cooked through and no longer pink.