Roasted Red Pepper Hummus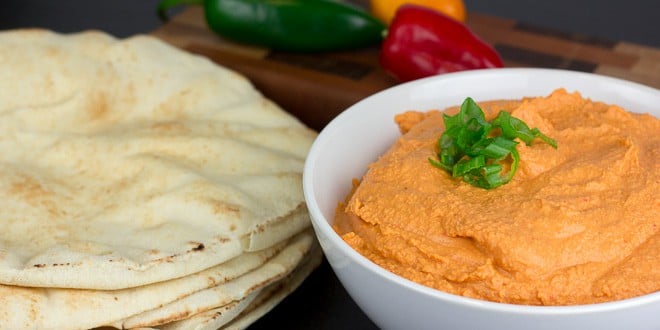 Roasted red peppers provides a nice twist on traditional hummus. This version has a nice sweetness from the peppers and is great with pita bread, crackers, chips and more.
We love hummus on wraps with lots of fresh vegetables. This hummus is amazing on a wrap with sliced cucumbers, tomatoes, peppers, and alfalfa sprouts.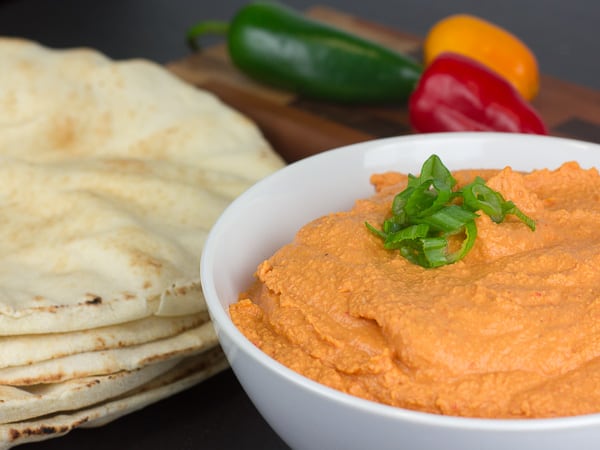 Roasted Red Pepper Hummus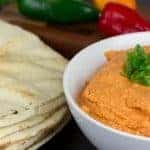 Print
Servings: 4 -6
Ingredients
1 28 oz can chick peas , drained
1-2 roasted red peppers (peeled and seeded)
2 garlic cloves
2 tbsp tahini
2 tbsp olive oil
1 tsp salt
juice of half a lemon
water
Instructions
Place all ingredients, except water, into a food processor.

Blend until smooth, adding water slowly until you get the desired consistency.