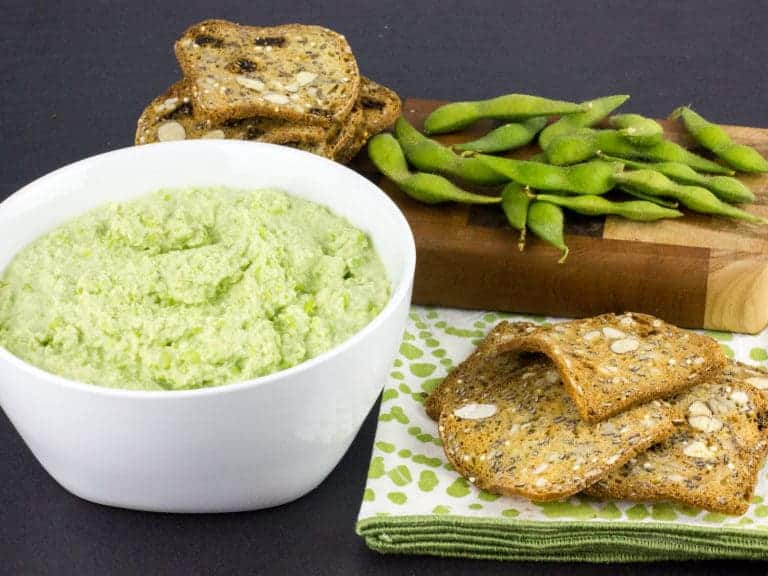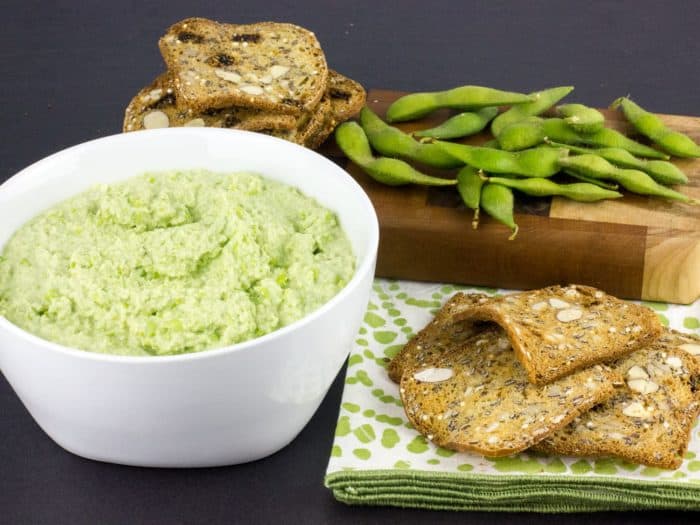 We love hummus and have made so many different varieties over the years. Normally the hummus is made with chick peas and different other ingredients are added to bring so variation to the flavour of the dip. But, it is possible to make hummus without the chick peas.
Edamame beans are super healthy and can actually replace chick peas to make a hummus with a unique and delicious flavour!
We just love edamame beans in our house and always have some frozen bags of the beans in the freezer. It is a great after school snack for when the kids are hungry but dinner is not ready yet.
I first tried edamame hummus when I picked up a tub at a high end grocery store. Not knowing how it would taste, I was amazed and impressed with how the edamame beans worked really well for hummus.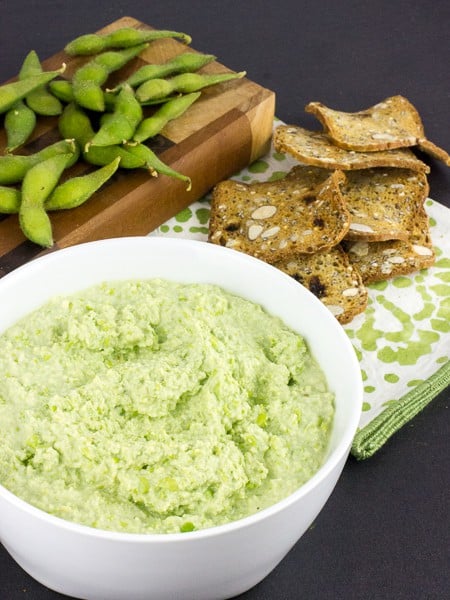 Since I keep edamame in the freezer, it was not long until I tried making this hummus myself. I use a fairly similar recipe to my standard chick pea hummus, but swap them out with edamame beans.
Frozen edamame come either in the whole pod or the individual bean. Both types work fine for the hummus, but if you get them with the whole bean then you will need to remove the beans from the pod and discard the pods.
I normally use a food processor to blend the hummus, but I have also used a blender which does work, although you might need to use a tamper to push some of the beans into the blades.
Blend the hummus until it reaches your desired consistency for hummus. For chick pea hummus, I like it smooth, but for edamame hummus, I actually prefer it a little on the chunkier side. Also, as you are blending the hummus, you can add more water if you want a thinner consistency.
This hummus is great with crackers, tortilla chips and fresh vegetables.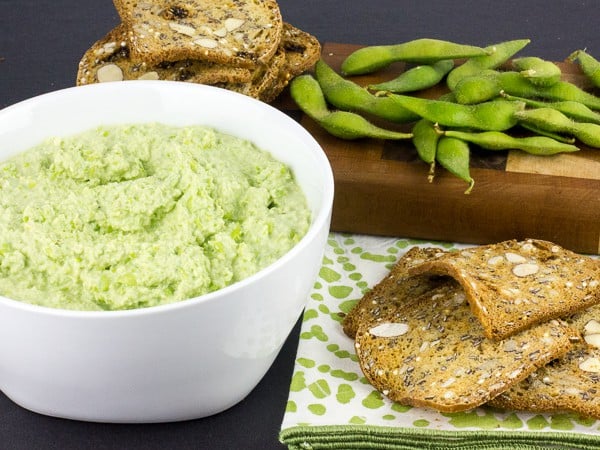 If you are wanting to try a chick pea hummus, check out these few varieties of hummus:
Edamame Hummus Dip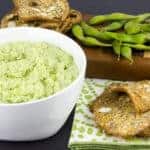 Print
Healthy and delicious edamame hummus recipe. Perfect as a dip for crackers, tortilla chips and veggies. A fun alternative to chick pea hummus.
Servings: 4
Ingredients
2 cups edamame beans
2 tbsp tahini
3/4 cup plain Greek yogurt
2 garlic cloves
2 tbsp olive oil
2 tbsp lemon juice
1 cup water
1/2 tsp salt
Instructions
Place all ingredients in a food processor or blender jar in the order listed above.

Secure the lid.

Blend on low for a minute and then increase the speed to high. Blend on high for a minute or until the hummus is a fairly even consistency.


If a thinner consistency is desired, add a little extra water and blend for another 20 seconds.