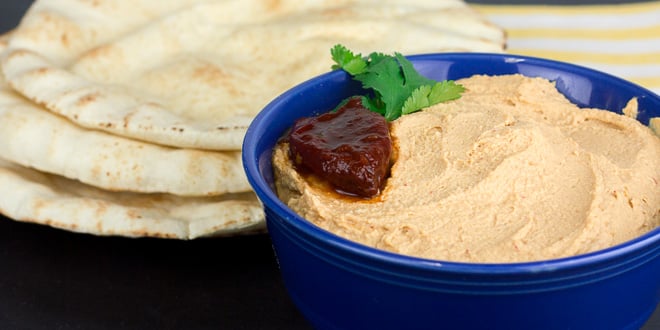 I have cans of chipotle peppers in adobo sauce down in the pantry all of the time. Spicy and smokey, chipotle peppers are a great addition to many different dishes. Chipotle pepper is available in different forms and you can buy them dried whole or ground. I love using ground chipotle pepper as it is like a blend of smoked paprika and cayenne pepper. Chipotle peppers are also available canned in a tomato based adobo sauce. I used some of the canned chipotle peppers and a spoonful of the adobo sauce for this hummus. Blending the chipotle peppers with the chick peas and tahini makes a unique hummus. Great with crackers, pita bread or even tortilla chips, this spicy hummus is a great snack.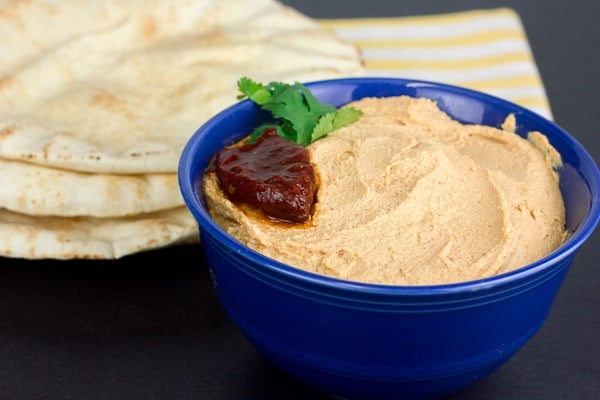 Spicy Chipotle Hummus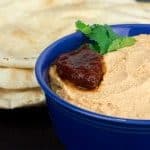 Print
Ingredients
1 28 oz can chick peas , drained
1-2 chipotle peppers in adobo sauce
1 tsp adobo sauce
2 garlic cloves
2 tbsp tahini
2 tbsp olive oil
1 tsp salt
juice of half a lemon
approx. 1/3 cup water
Instructions
Place all ingredients, except water, into a food processor.

Blend until smooth, adding water slowly until you get the desired consistency.