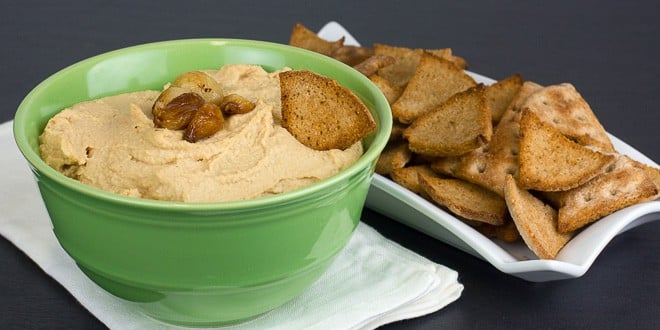 I love hummus – actually the whole family does. I try to make it often, as the kids like it as a part of their school lunch. It is very healthy, especially with fresh carrots, celery, crackers or pitas. Making hummus at home is very easy and much cheaper than buying store-bought. On top of that, there is way more flavor with homemade hummus, and you have the ability to add different ingredients to give the hummus a new twist.
Here are a couple varieties of hummus:
The hummus recipe I have today is a Roasted Garlic Hummus. It has the wonderful sweet flavor of roasted garlic. This hummus variety might just be our favorite!
If you are looking for instructions for roasting peeled garlic, I have the details here – How to Roast Peeled Garlic in the Oven. It is super easy!!
Also, while this recipe calls for can chicken peas, it is also possible to use dry chick peas. Here is a 'how to' – Hummus – making hummus with dry chick peas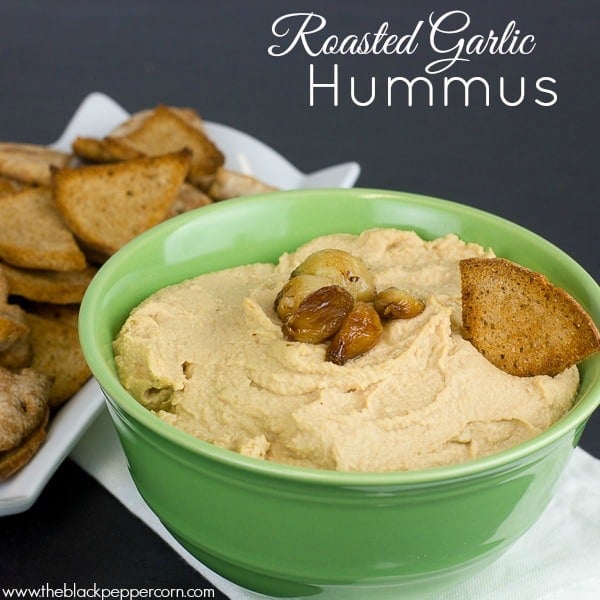 Instead of crackers, I used Ozeri's Pita Break One Buns. I opened them up, brushed them with olive oil and cut them into triangles. Then I baked them for about 20 minutes at 400F, or until they browned and crisped up. They worked perfectly with this hummus!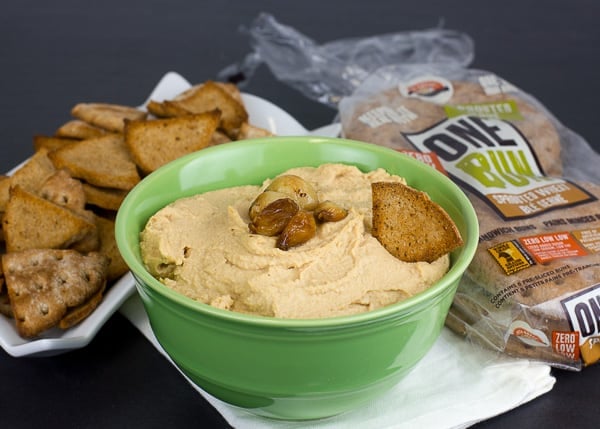 Roasted Garlic Hummus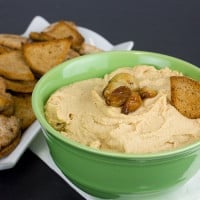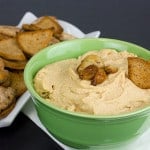 Print
This roasted garlic hummus recipe is easy to make and the perfect snack to go along with crackers, pitas and more. Chick peas, tahini, garlic, lemon juice, salt.
Servings: 2 cups
Ingredients
1 28 oz can chick peas , drained
4-6 roasted garlic cloves
2 tbsp tahini
2 tbsp olive oil
1 tsp salt
juice of half a lemon
approx. ⅓ cup water
Instructions
Place all ingredients, except water, into a food processor.

Blend until smooth, adding water slowly until you get the desired consistency.