How to Roast Peeled Garlic Cloves in the Oven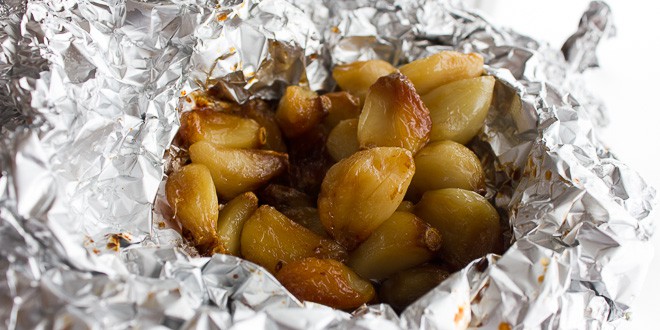 I use garlic a LOT so I like to buy the packages of pre-peeled garlic cloves. It makes prep work a little quicker and I look for ways to speed things up in the kitchen any chance I get. I love roasted garlic, as it is great on garlic bread or pizza, in hummus and many more dishes. Roasting garlic is typically done with the whole head of garlic, but it is also very easy to do with peeled garlic cloves.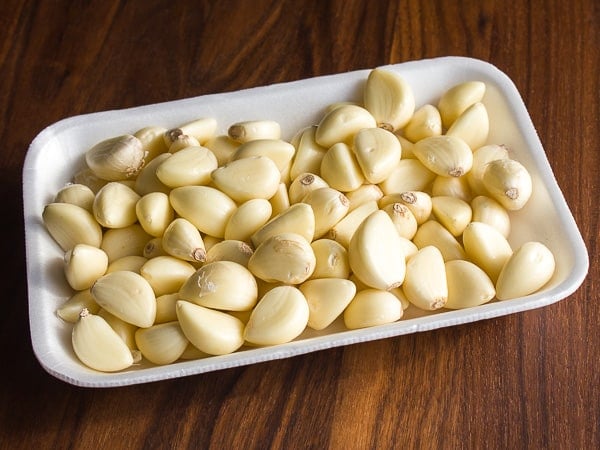 Make sure that you use fresh garlic cloves. They can be purchased in vacuum sealed bags, in clamshells, or on styrofoam trays.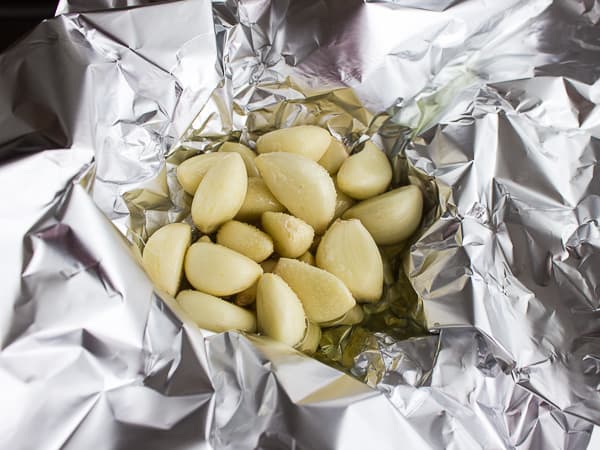 Place a handful of garlic cloves, say 15-20, and place them in the middle of a large portion of aluminum foil. Drizzle about 1 tbsp of oil and sprinkle a little salt on the garlic cloves. Close the aluminum foil to create a small ball.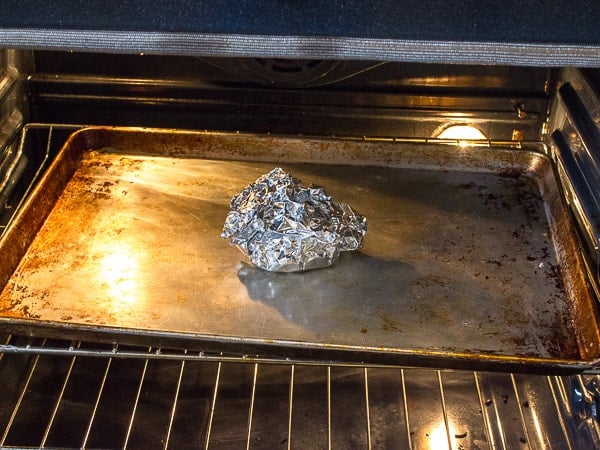 Preheat the oven for 375F. Place the aluminum foil wrapped garlic cloves on a baking sheet. Roast the garlic in the oven for about 50-60 minutes. The smell will be incredible. Trust me!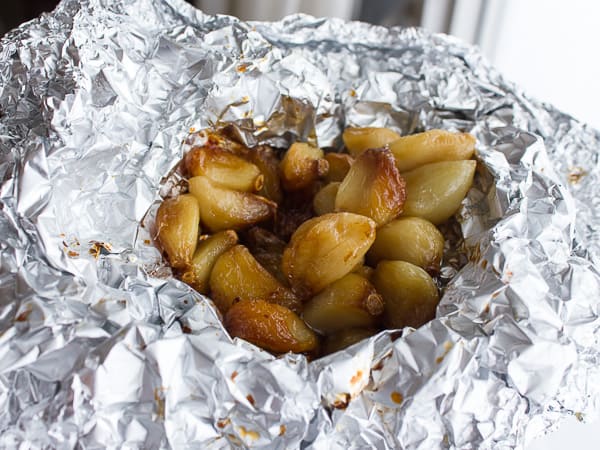 Remove the garlic from the oven and check it. The cloves should be soft and should be starting to have crisp brown spots. Those caramelized portions of the garlic cloves are like candy! If they need to be roasted a little longer, seal the foil and place them in the oven for a bit longer.