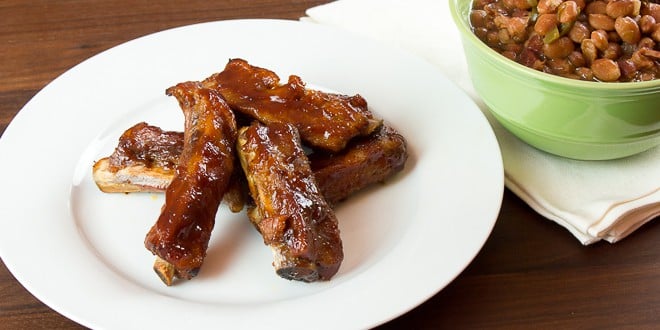 There is nothing like fall off the bone tender pork ribs. Totally delicious, they are even better covered with sticky bbq sauce. It is possible to make some of the most incredible ribs ever, in a sous vide water bath. Pork ribs are best cooked low and slow so that the connective tissues break down and the fat renders. Since sous vide uses a low temperature for cooking, this is an ideal culinary technique for ribs. The ribs in this recipe cook in the water bath for 18 hours – yes I did say 18 hours – and the result is spectacular. Swimming in BBQ sauce during the whole sous vide cooking time, the ribs are sweet and full of flavor, right to the bone. Once they come out of the water bath, they are best brushed with some more BBQ sauce and put under the broiler for a few minutes. Trust me, these are amazing!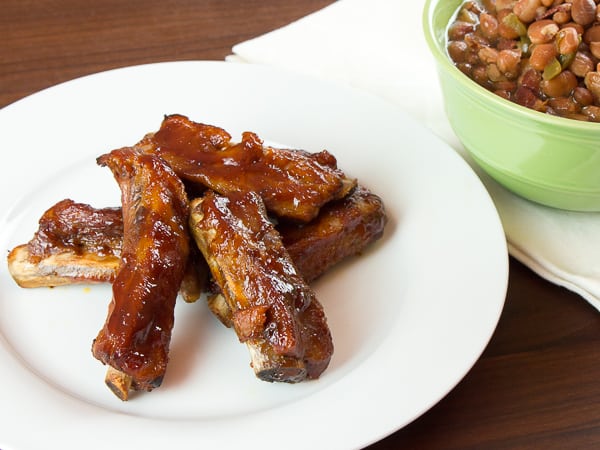 Sous Vide BBQ Pork Ribs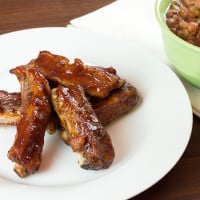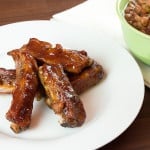 Print
Servings: 2
Ingredients
1 rack back ribs
1 1/2 cups BBQ sauce , divided
1/3 cup brown sugar
2 tablespoons Worcestershire sauce
Instructions
Peel the thin membrane off the back of the ribs. Cut them into individual rib portions.

Make the marinade by whisking together 1 cup of BBQ sauce with the brown sugar and

Worcestershire sauce. Place ribs into a large bowl and pour the marinade over them.

Toss the ribs to ensure they are completely coated in the marinade.

Fill water bath with water and set sous vide to and set the temperature to 160F.

Place the ribs in a food safe bag and vacuum seal the bag. Make sure they are lined up side by side and not stacked or piled.

Place the meat in the water bath and cook sous vide for 18 hours.

Preheat oven to 425F.

Remove the bags of ribs from the sous vide water bath. Cut open the bags and, using tongs, remove the ribs. Place them on a broiling pan.

Brush the ribs with some of the remaining BBQ sauce and put them in the oven for 5 minutes.

Serve.