Sous Vide Green Bean Almandine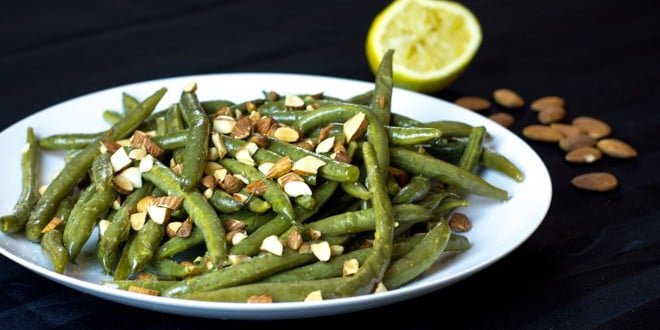 I usually cook meat in my sous vide, but it is also a great way to cook vegetables. Fresh vegetables come out of a sous vide water bath with a wonderful crisp bite. They do not taste flat like boiled veggies can. They taste bright, full of flavor, and are actually one of the healthiest ways to cook vegetables since this method limits the amount of nutrients that leech out of the food.
The recipe here is for green bean almandine. This is a classic side dish, but preparing it using a modern form of cooking changes both the taste and texture of each bite. The green beans are fresh and crisp; the almonds have a wonderful crunch and the lemon provides a vibrant fresh taste. This dish shows just how great vegetables can be when cooked sous vide.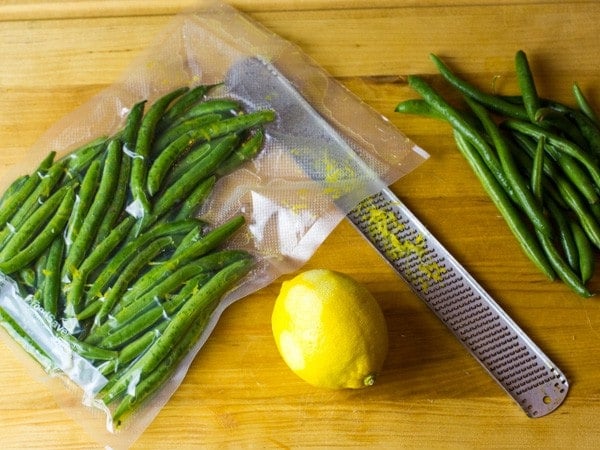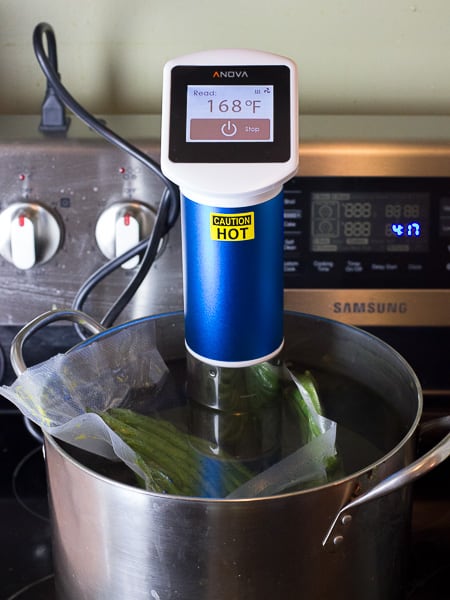 Vacuum seal green beans with lemon zest and olive oil. I cooked them at 180F for about 1 1/2 hours.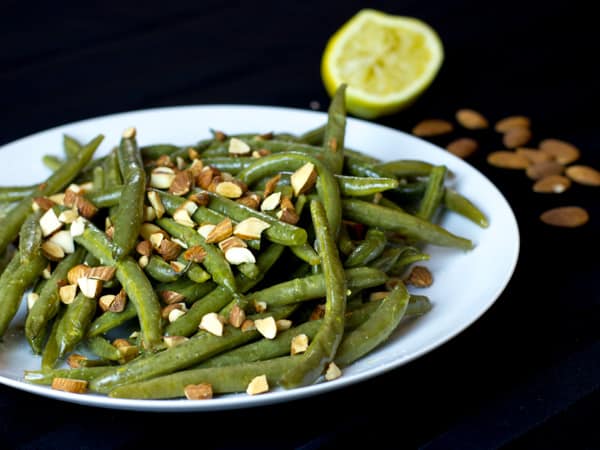 Sous Vide Green Bean Almandine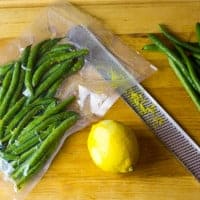 Print
Servings: 3 -4
Ingredients
3-4 cups fresh green beans , cleaned and trimmed
2 tbsp olive oil
1 tbsp lemon zest
1 tsp salt
2 tbsp lemon juice
1/2 cup toasted almonds , roughly chopped
Instructions
Fill sous vide with water and preheat sous vide to 180F.

Toss green beans with oil and lemon zest.

Dump in a food safe bag and vacuum seal it.

Place green beans in the water bath and cook for 1 1/2 - 2 hours.

Remove green beans from bag and place on a serving plate.

Drizzle with lemon juice and sprinkle with salt.

Top with chopped almonds and serve