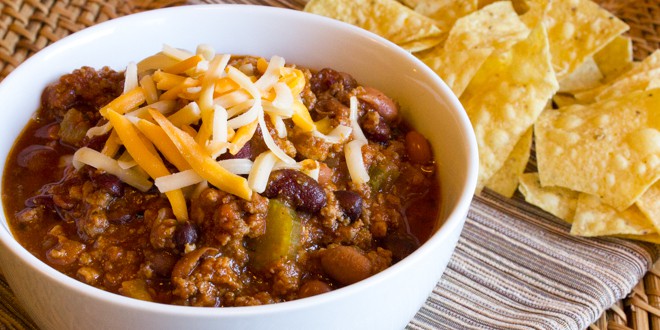 The other day, I made a big batch of chili for the parents of players on my two son's football teams. It was a cold evening and a nice big bowl of chili was the perfect way to warm up while the kid's practiced for their upcoming game. Bowl after bowl was served and the pot was emptied within minutes. Everybody enjoyed it and there were plenty of happy faces.
I find that almost every batch of chili I make is different and for this pot and poured in a bottle of beer. The flavour of beer works really well in chill and it is the ultimate game day food. This version is very hearty with lots of beef, beans and veggies.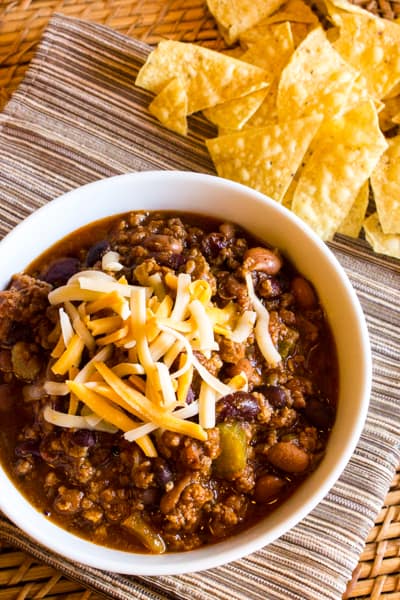 I prepared this chili on the stovetop but this could also be cooked in the slow cooker. Just brown the beef in a skillet with the onions, celery and peppers and then dump everything in the slow cooker and cook on low for 6-8 hours. Amazing!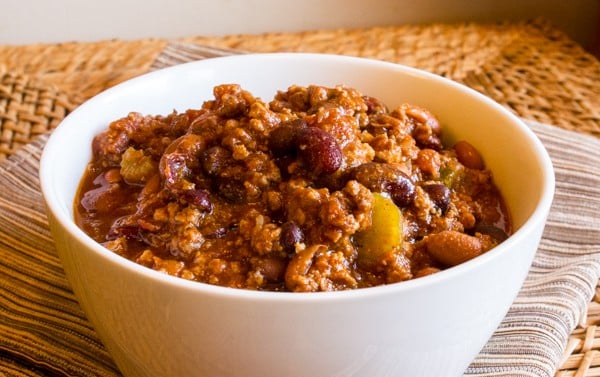 Beef and Beer Chili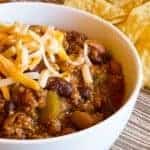 Print
Servings: 4 -6
Ingredients
1 tbsp oil
2 pounds lean ground beef (if you prefer a beefier chill use 3 pounds)
1 1/2 cup diced onion
1 1/2 cup diced celery
1 1/2 cup diced yellow pepper
2 garlic cloves , minced
1 28 oz can diced tomatoes
2 cans kidney beans , rinsed and drained
1 can pinto beans , rinsed and drained
1 bottle beer
3 tbsp tomato paste
3 tbsp chill powder
2 tbsp brown sugar
1 tsp salt
1/2 tsp cayenne pepper
Instructions
Heat oil, on medium heat, in a dutch oven or large pot. Add ground beef and fry until fully cooked. Use a wooden spoon or spatula to break the ground beef into crumbled small chunks of meat during cooking.

Add onion, celery, pepper and garlic to the dutch oven and fry, stirring often, until the vegetables are tender.

Stir in the remaining ingredients and bring to a boil.

Lower heat, stir and cover with lid.

Let the chill simmer for 90 minutes.

Serve hot.