Black Bird Cake – from Angry Birds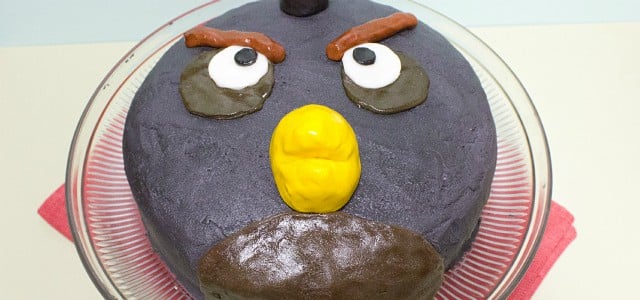 The birthdays are over. As always, it is so much fun to celebrate the kids birthdays. I cannot believe how old they are getting. My little girl is 5 years old! Crazy! This weekend Elijah turned 7. He is turning into quite the little man. My wife had to be away on his birthday to go to her uncle's funeral. At dinnertime, when I was about to say grace, Eli asked if he could pray. He prayed and thanked God for a nice birthday and prayed that God would keep his mom, uncles and aunts safe as they traveled to the funeral. It was very touching. I love seeing my kids have a desire to pray and talk to God. It's wonderful!
Eli had flipped back and forth on what his birthday dinner would be. Finally, at the 11th hour, he chose homemade pizza. He was also quite excited to see what his cake would be. Mary picked her cake and it was a Texas Sheet Cake. Ben got the Angry Bird Cupcakes so Eli was anticipating something special. He loves angry birds and his favorite is the black bird. When he saw that it was a round cake decorated as the black bird he was so thrilled. You can see his enthusiasm in the pictures below. You can also see evidence of his love for the black bird in the one picture.
To decorate the cake, I used a combination of buttercream icing and buttercream fondant – both recipes are at the bottom of the post. I used Wilton icing colors. There are many different colors and they do not make the icing runny. I spread black buttercream icing on the cake and then made the features of the black bird out of fondant. The black bird is supposed to be a bomb, so the lit candle was stuck in the 'wick' part of the black bird.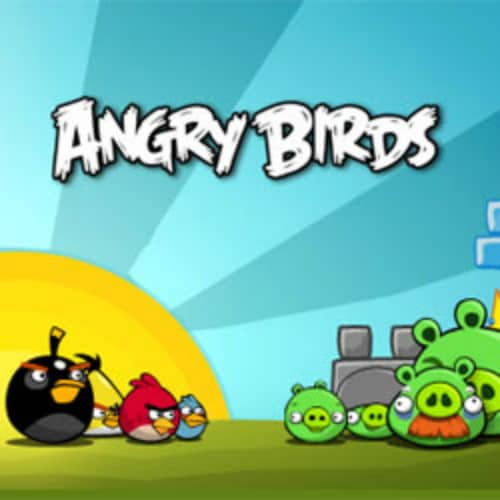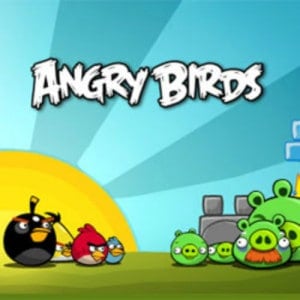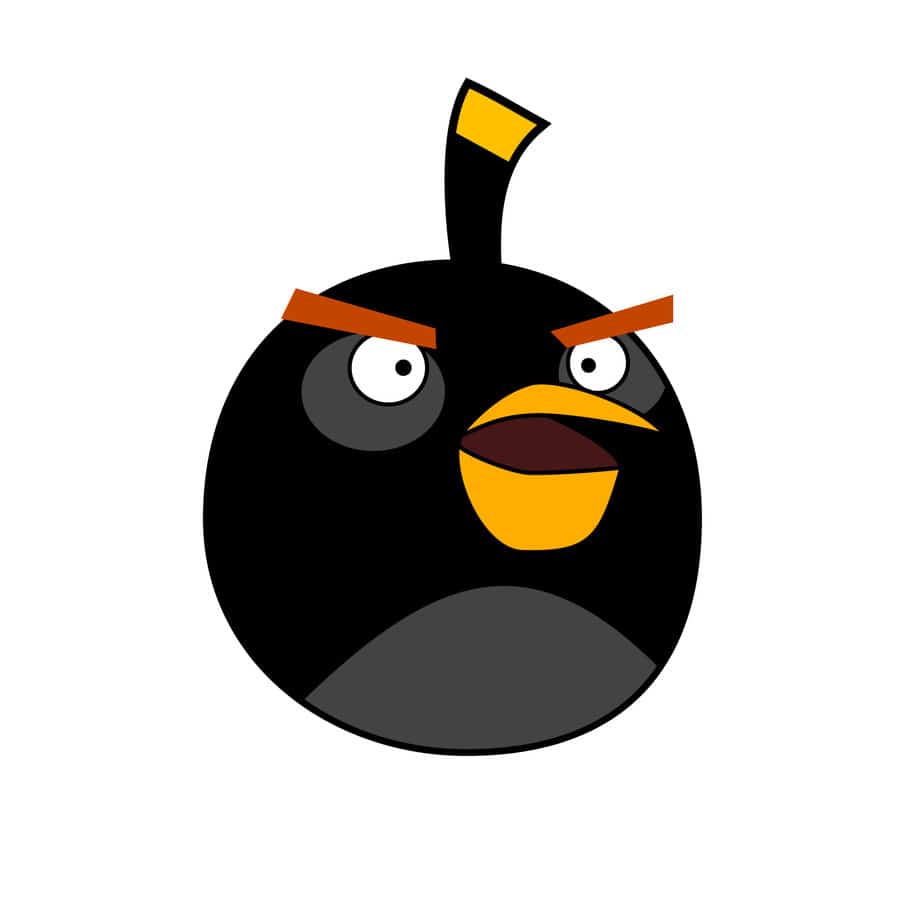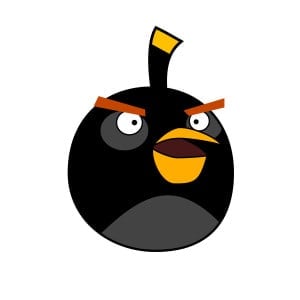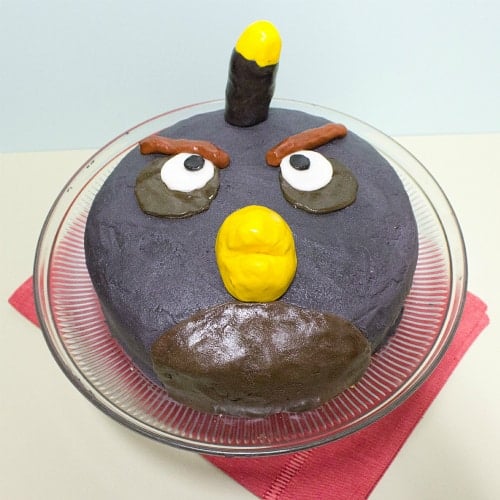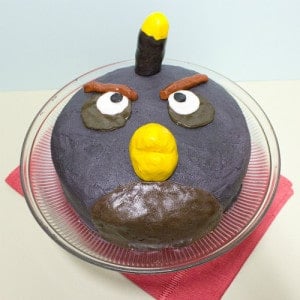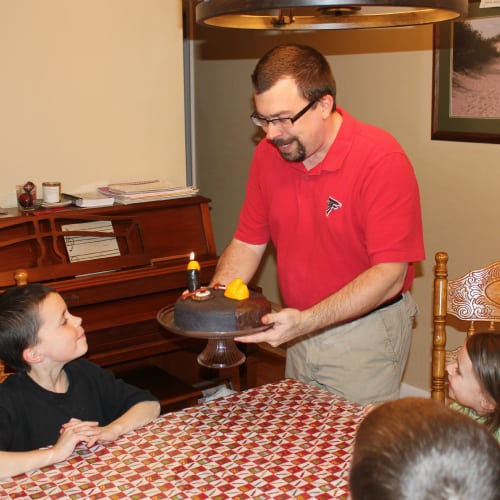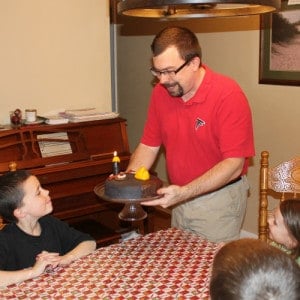 I used a piece of a wood bbq skewer to hold the wick in place.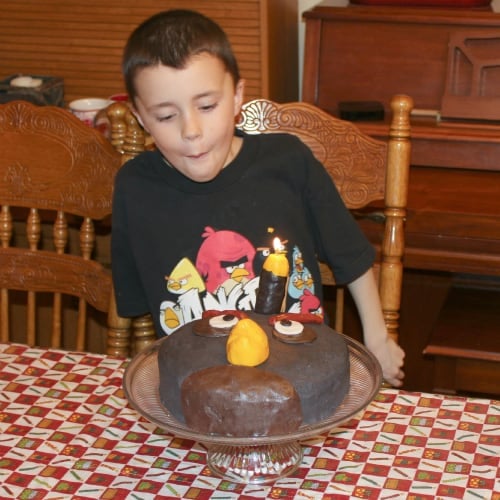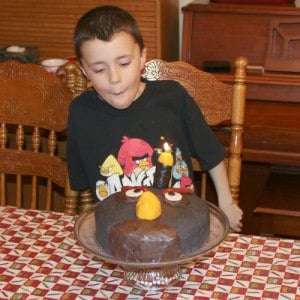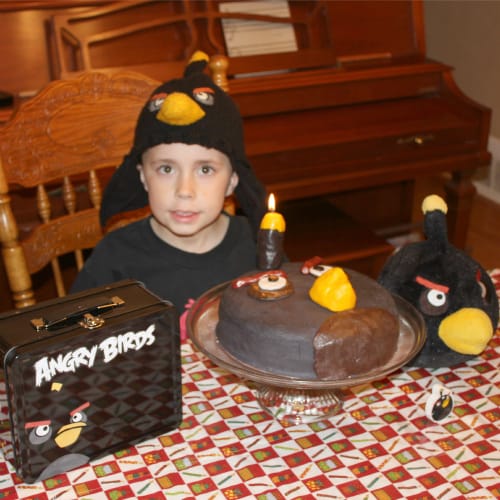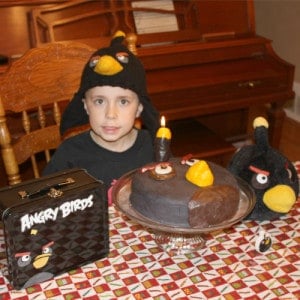 Buttercream Icing – from Wilton
1/2 cup vegetable shortening
1/2 cup butter, softened
1 tsp vanilla
4 cups icing sugar (confectioner's sugar)
2 tbsp milk
Wilton icing colors
Directions
With an electric mixer, cream the shortening, butter and vanilla until smooth.
Beat in 1 cup of icing sugar at a time. Once the cup is fully combined into the cream mixture, add the next cup.
Beat in the milk to make it a smooth consistency for spreading on cakes.
Add food coloring if desired.
Buttercream Fondant Icing – from allrecipes (this makes a lot of fondant! You may want to make just a fraction if you will only use a small amount.)
1 cup shortening
1 cup light corn syrup
1/2 tsp salt
1 tsp vanilla
2 pounds icing sugar (approx 8 cups)
Wilton Icing Colours
Directions
With an electric mixer beat together the shortening, corn syrup, salt and vanilla until creamy and smooth. Slowly add the icing sugar, kneading it into the creamed mixture. If you have a stand up mixer (Kitchen Aid, Cuisenart or equivalent), you can use the dough hook to knead the icing sugar in the dough. Store the dough in an airtight container in the fridge or some place cool.
You can colour the fondant using food colouring designed for icing. I used Wilton icing colours found here. I got them from my local bulk food store.