Angry Birds Cupcake Toppers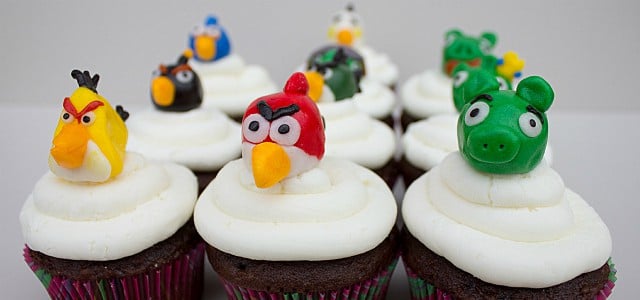 Today was my oldest son's birthday. He loves Angry Birds. Actually, all three of the kids love Angry Birds. I have been wanting to try making cupcake toppers for a while with buttercream fondant and figured this would be the perfect time to have a go at it. I was expecting fondant to be difficult both to make and use but I was wrong. It was actually incredibly easy and totally fun. Using fondant to make cupcake toppers is the adult version of play doh! Plus, in the end you get to eat it. Below are pictures of all the birds and pigs I made. The kids were so excited when they saw them. I will definitely be making cupcake toppers again!
Step-by-step photo directions for each bird can be found HERE
Directions for making fondant (from allrecipes)
With an electric mixer beat together the shortening, corn syrup, salt and vanilla until creamy and smooth. Slowly add the icing sugar, kneading it into the creamed mixture. If you have a stand up mixer (Kitchen Aid, Cuisenart or equivalent), you can use the dough hook to knead the icing sugar in the dough. Store the dough in an airtight container in the fridge or some place cool.
You can colour the fondant using food colouring designed for icing. I used Wilton icing colours found here. I got them from my local bulk food store.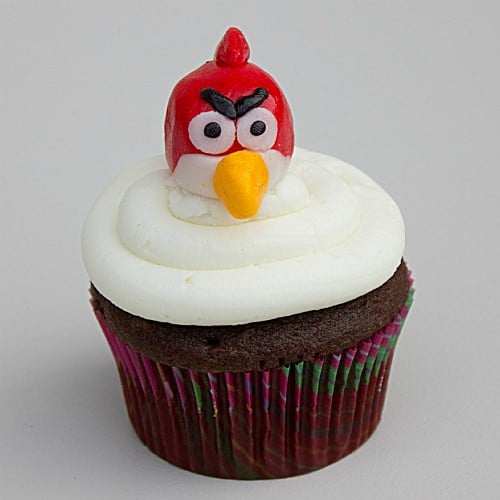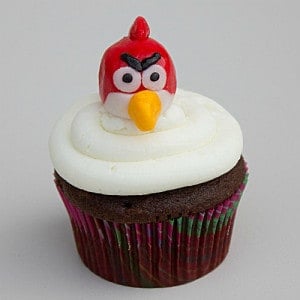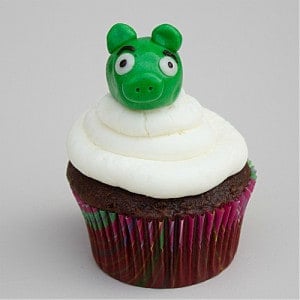 Red Bird and Green Pig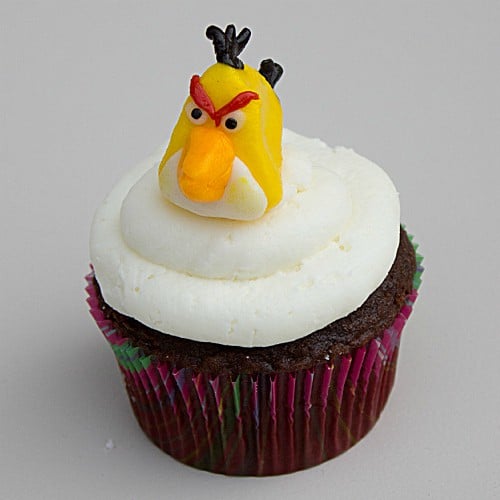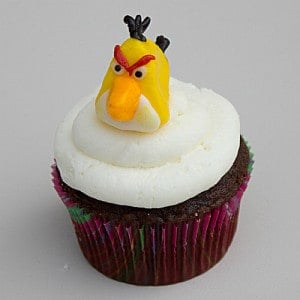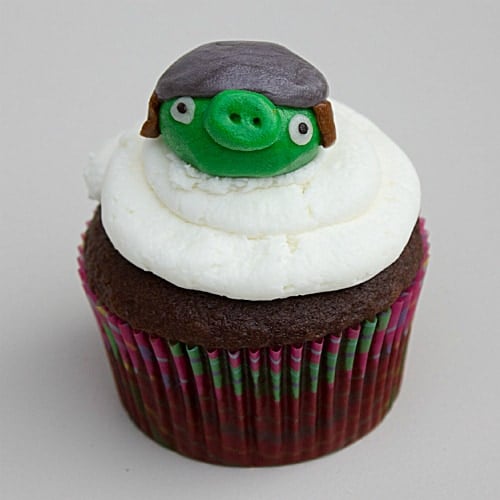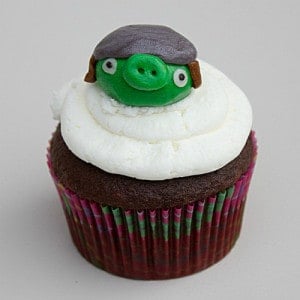 Yellow Bird and Helmet Pig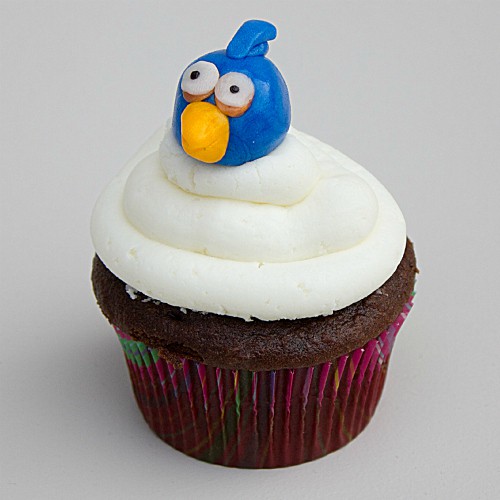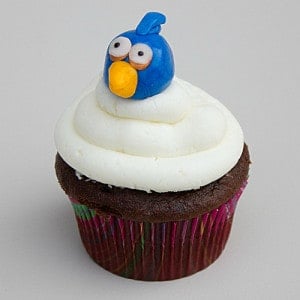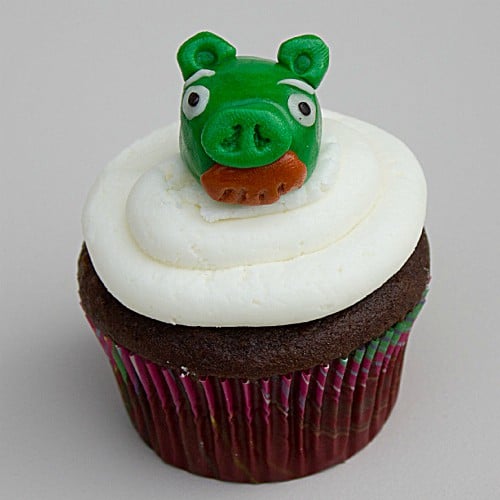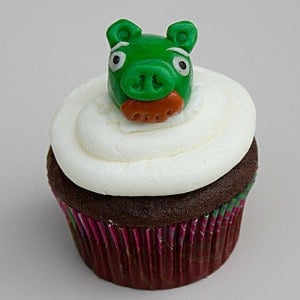 Blue Bird and Beard Pig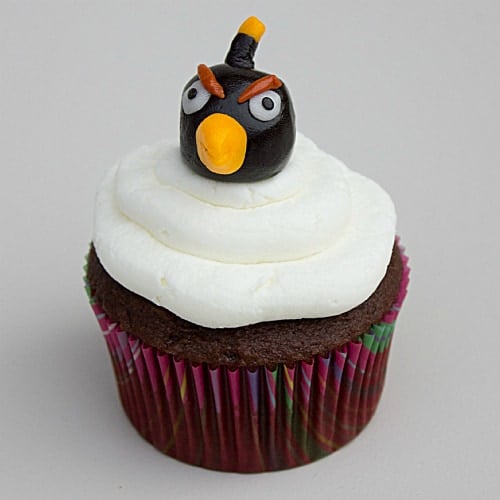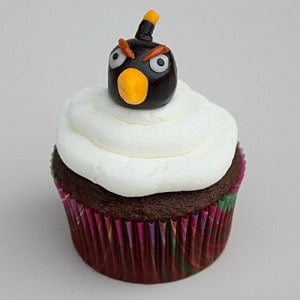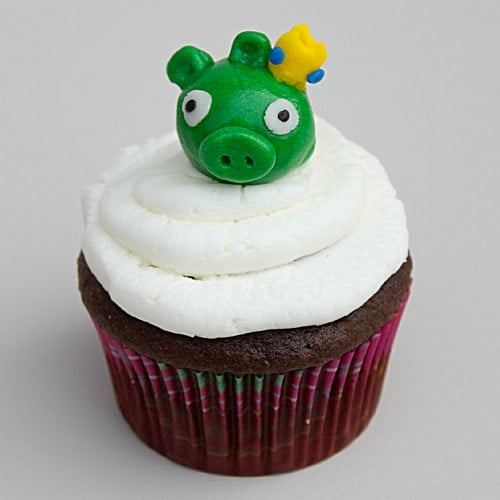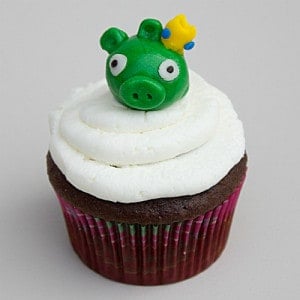 Black Bird and King Pig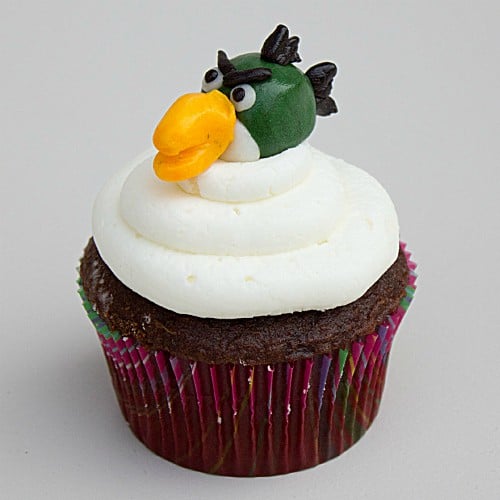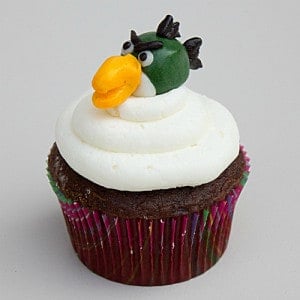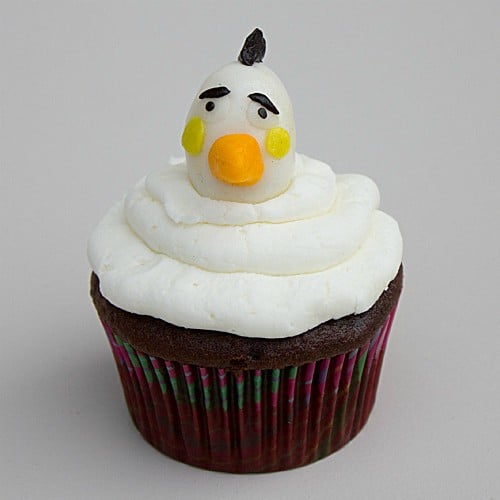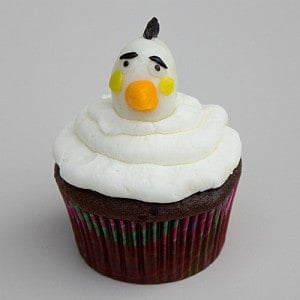 Green Bird and White Bird