Blueberry Vanilla Smoothie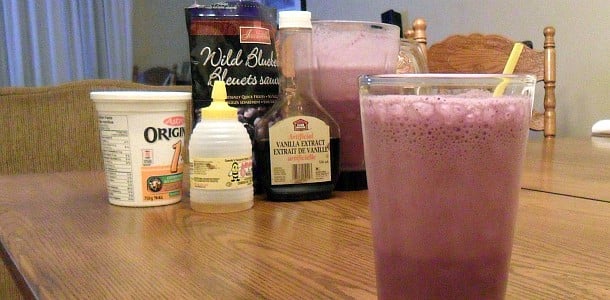 Yesterday was the first day of school and this is the first year where all three of our kids are not at home. I cannot believe that little Mary is old enough to be in Junior Kindergarten. She has been asking to go for years and once we started walking down the sidewalk, Mary ran way ahead of us. Ben (8) and Eli (6) chuckled and looked at each other. They were causually walking slowly and Ben pointed at Mary saying, "She's such a noob." In the end, each of them found their classroom, met their teacher and discovered who was in their class. It should be a good year.
Today, I get to be a guest poster on a great food blog called Eat Yourself Skinny. In my short amount of time blogging my recipes I have made many connections with various other foodies. Kelly is one and her blog is awesome.

I wanted to do a post today that matched Kelly's blog philosophy of healthy eating. Therefore, I have posted a family favourite recipe – one that we enjoyed many times this summer before school began again. This Blueberry Vanilla Smoothie is easy to make and it tastes delicious. Janna is always amazed how something that tastes so good is also very healthy.
Blueberry Vanilla Smoothie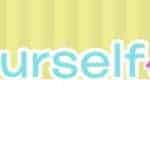 Print
Servings: 2
Ingredients
1 1/2 cups milk
1/2 cup plain yogurt
2/3 cup frozen blueberries
1 tbsp honey
1/2 tsp vanilla
Instructions
Put ingredients in a blender and blend until smooth. Now that was easy wasn't it!