Chocolate and Shortbread Revel Bars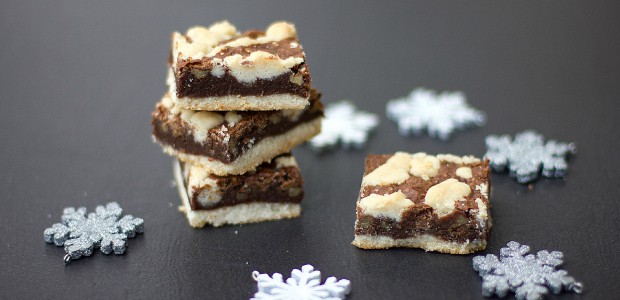 Revel bars are one of the most classic dessert squares out there. If you are like me, then you probably remember growing up with these regularly making an appearance. I would go to friends houses to visit and it seemed like a pan of revel bars was always coming out of the oven. Standard revel bars are made with an oatmeal cookie crust with a chocolate and nut filling.
For day 10 of the 24 Days of Christmas Baking, I want to share these revel bars but instead of an oatmeal cookie base, I used a shortbread dough. These squares are light, delicate and have a wonderful flavour. On top of that, they truly are a snap to make. Each time I make these, everyone is amazed at how incredible they taste.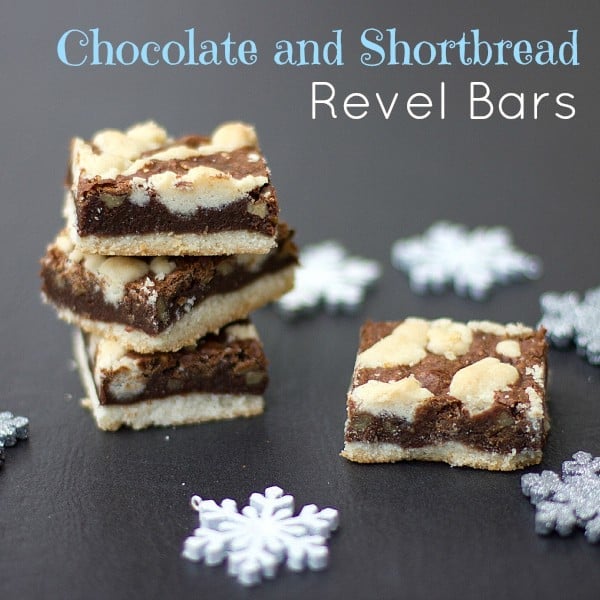 Chocolate and Shortbread Revel Bars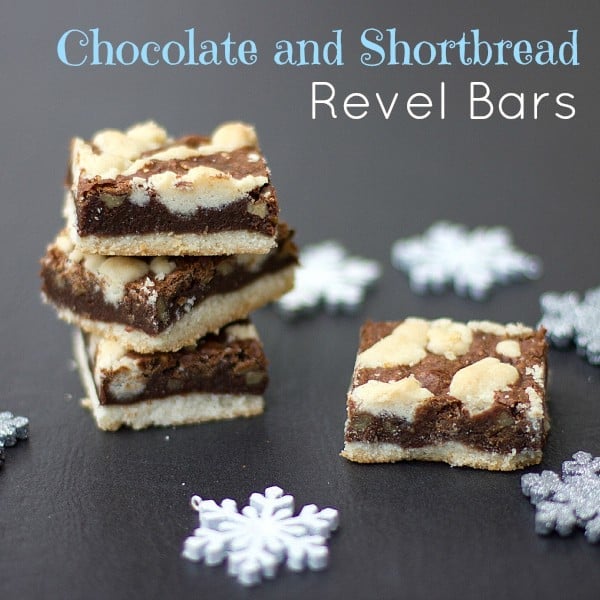 Print
Servings: 30
Ingredients
1 cup butter , softened
1/2 cup sugar
2 cups flour
1 14 oz can condensed milk
1 cup chocolate chips
1/2 cup pecans
1/2 tsp vanilla
Instructions
Make the shortbread crust by mixing the butter and sugar until smooth and creamy. Slowly beat in the flour until combined. Take two thirds of the shortbread dough and press it into an ungreased 13x9 pan.

For the filling, cook the condensed milk and chocolate chips in a saucepan on medium low heat. Stir often and once the chocolate is melted, remove from the heat. Stir in the pecans and vanilla.

Pour the fudge filling on top of the shortbread crust.

Take the remaining third of the shortbread dough and sprinkle it in various size crumbs across the fudge filling.

Bake in a 350F oven for 35 minutes.

Cool on a wire rack.