Chorizo Scrambled Egg Breakfast Taco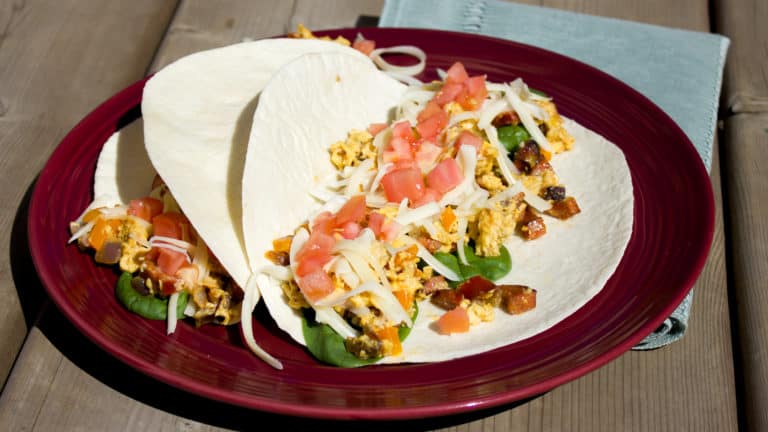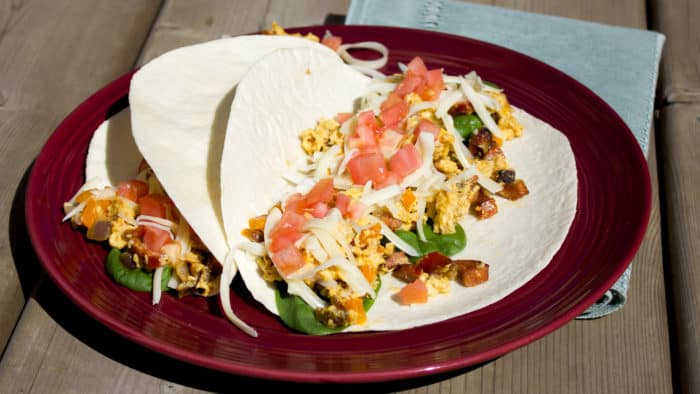 My local Food Basics grocery store sells Spanish chorizo and I have been enjoying using it in various dishes. Chorizo is extremely popular right now and recipes using this sausage are available all over the net and on TV. There are two different types of chorizo and it is important to know what you are using when you cook with it.
Spanish and Portuguese chorizo is typically made with chunks of pork and the sausage is cured. European sausages are often cured and each region has its own variety from German salami, Italian capicola and Spanish chorizo. Spanish chorizo can be diced or sliced and used in cooking the same way that you would use ham.
Mexican chorizo is raw and uses ground or minced pork. When cooking with Mexican chorizo it is important to make sure that it is fully cooked. It is possible to cook the chorizo, then slice and dice it to include in the dish you are preparing. It is also possible to remove the raw chorizo meat from the casings and add it to dishes as you would Italian sausage.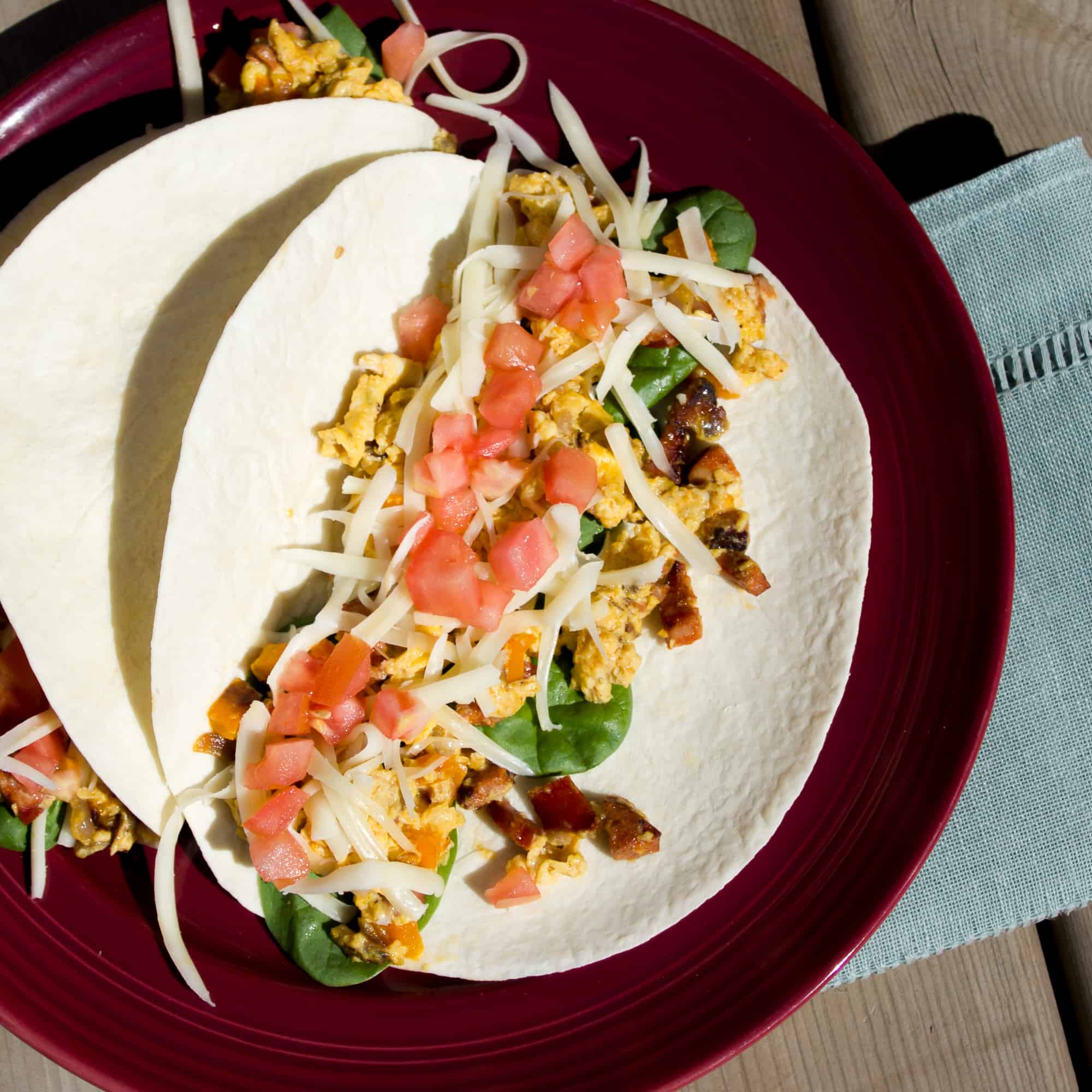 The recipe below includes one of the most common ways to eat chorizo; with eggs. Chorizo and scrambled eggs go extremely well together and adding it to a breakfast taco will give you an extra special morning meal.
Chorizo Breakfast Taco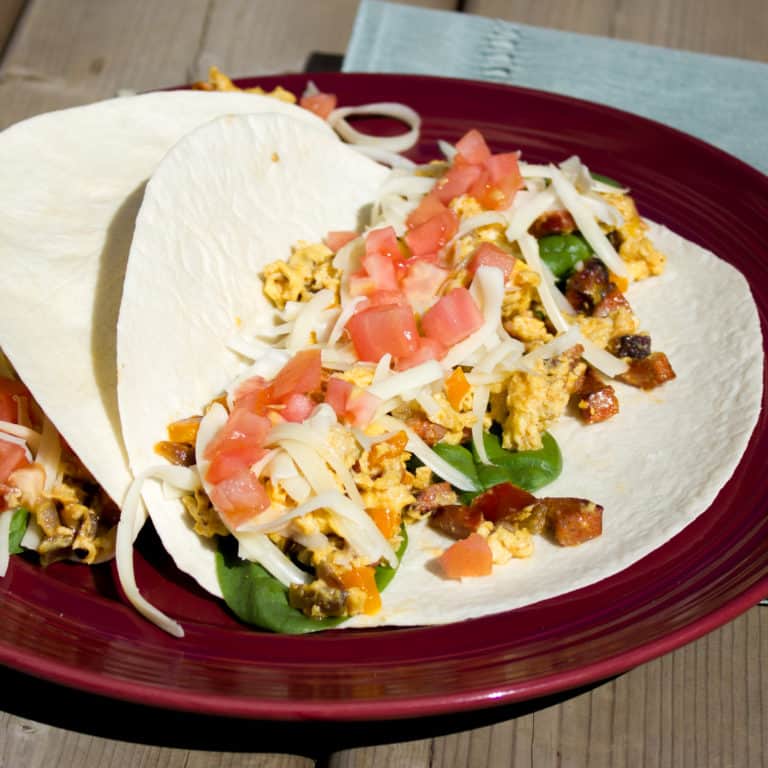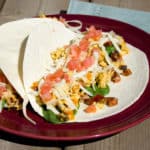 Print
Chorizo breakfast taco recipe made with Spanish chorizo, scrambled eggs with monterey jack cheese, tomatoes and spinach.
Servings: 4 tacos
Ingredients
2 links of Spanish chorizo diced (about 1/2 pound)
4 eggs lightly beaten
1 onion diced
1 red pepper diced
1/2 cup grated monterey jack cheese
1 tomato diced
1 cup baby spinach
4 soft tortillas
hot sauce to taste
Instructions
Heat the oil in a skillet. Add chorizo, onion and pepper. Cook for 5-7 minutes so that the onion and pepper is soft.

Add the beaten eggs and cook the eggs for a few minutes, or until they are cooked through. Remove the eggs from the heat.

Assemble the tacos with baby spinach, chorizo scrambled eggs, cheese, tomatoes and hot sauce.
Notes
Using Mexican Chorizo You could also make this dish with Mexican chorizo. This kind is raw and needs to be removed from the casings. Cook it in the skillet, during step 1, and break it apart with a wooden spoon as you would with ground beef. Make sure that the chorizo is fully cooked.