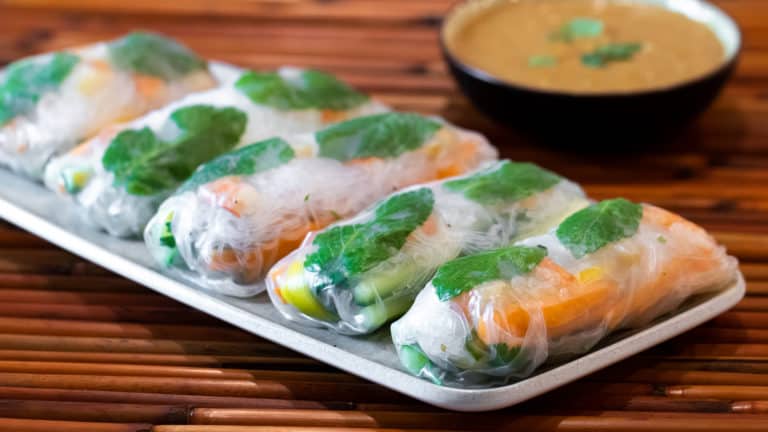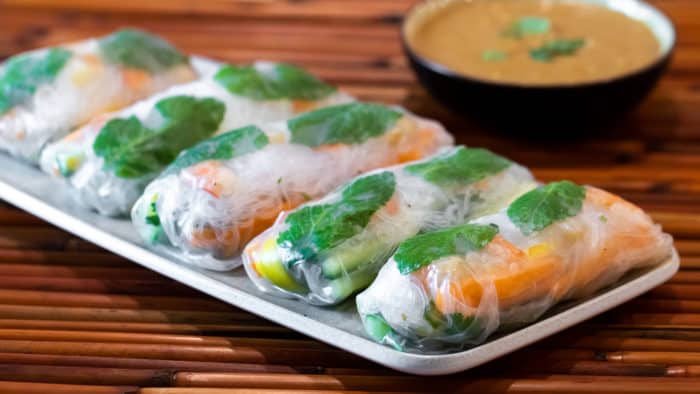 Cold spring rolls are a great appetizer. They have fresh taste and the combination of ingredients go so well together.
Cold Spring Rolls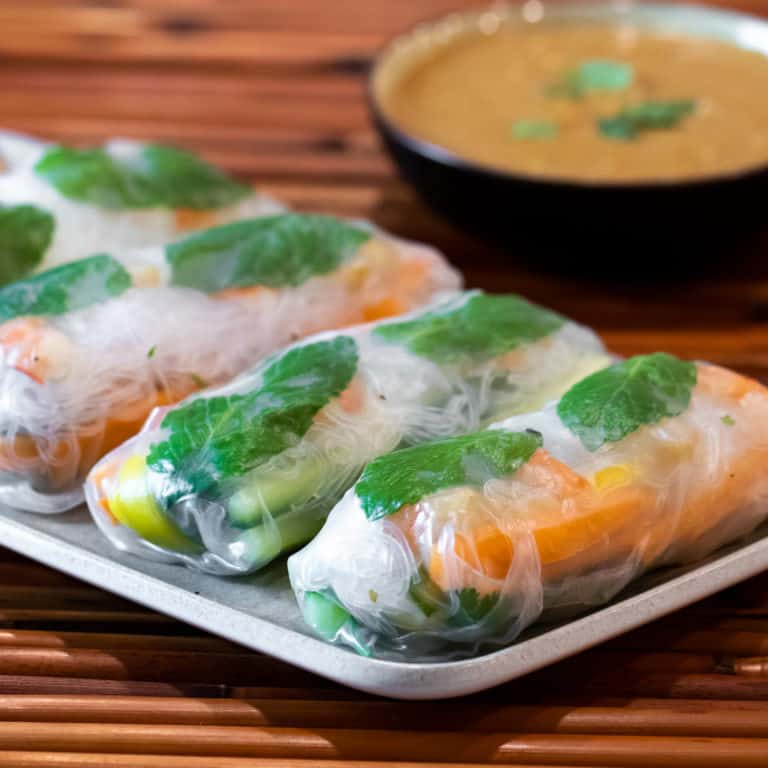 Print
Cold Thai spring roll recipe with instructions for how to make with ripe paper, shrimp or chicken with vermicelli, Thai basil, carrots, cucumbers & mangos.
Servings: 10 spring rolls
Ingredients
10 dried rice paper wrappers
1 cup of dried bean vermicelli cooked according to package and cooled to room temperature.
10 medium cooked shrimp peeled and halved
2 medium carrots peeled and cut into short thin strips
1 english cucumber cut into short thin strips
2 mangos peeled, pitted and cut into short thing strips
20 fresh mint leaves or sweet basil leaves
1 tablespoon of grated lime rind
1 cup of fresh cilantro leaves , chopped
Instructions
To soften rice paper wrapper, dip into lukewarm water, then place on a work surface.

Place 2 basil/mint leaves and 2 shrimp halves in the center of the wrapper.

Place a small handful of the vermicelli noodles on top of the shrimp. Add a few strips of carrot, cucumber and mango with a little bit of fresh cilantro.

Press the filling down to flatten it a little and then roll up the spring roll.

Lay seam-side down on a serving plate and sprinkle with a little water.

Cover with plastic wrap until ready to serve.