This peanut sauce is perfect for dipping Thai cold salad spring rolls and beef or chicken satay skewers!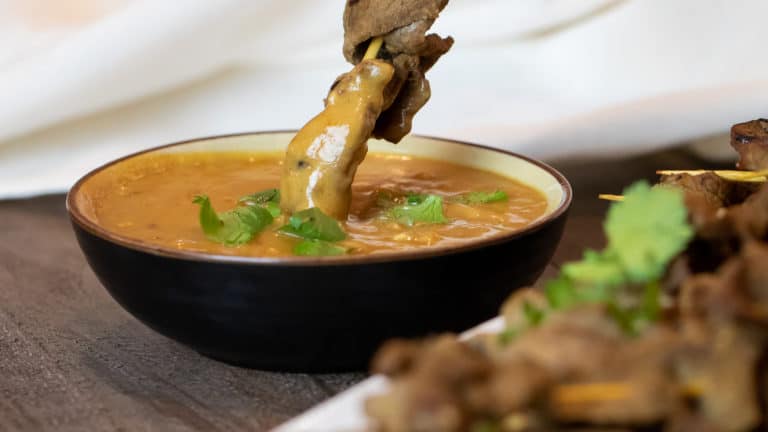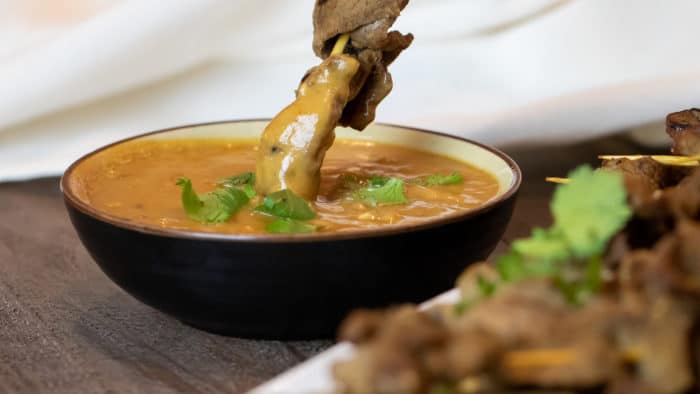 There is a local Thai restaurant that my wife and I both love. We often order the same stuff almost every single time. It's just that good! Cold salad spring rolls and satay skewers are delicious appetizers and they both come with Thai peanut sauce. This dipping sauce is so good, and I find myself just scooping some up with a spoon.
Thai cuisine has flavours with so many layers of complexity. For the longest time, I used to think that it was too complicated to cook Thai cuisine at home. So, we would go out to eat any time we craved Thai food. Which was a LOT!
But, cooking Thai cuisine is not something to fear. Instead, it is an exciting way to expand our culinary skills. I just love so many different Thai dishes and have cooked many at home. This Thai peanut sauce is one recipe I have made countless times over many years. It is sweet, tangy, salty and even a little spicy. This is an amazing dipping sauce for Thai appetizers.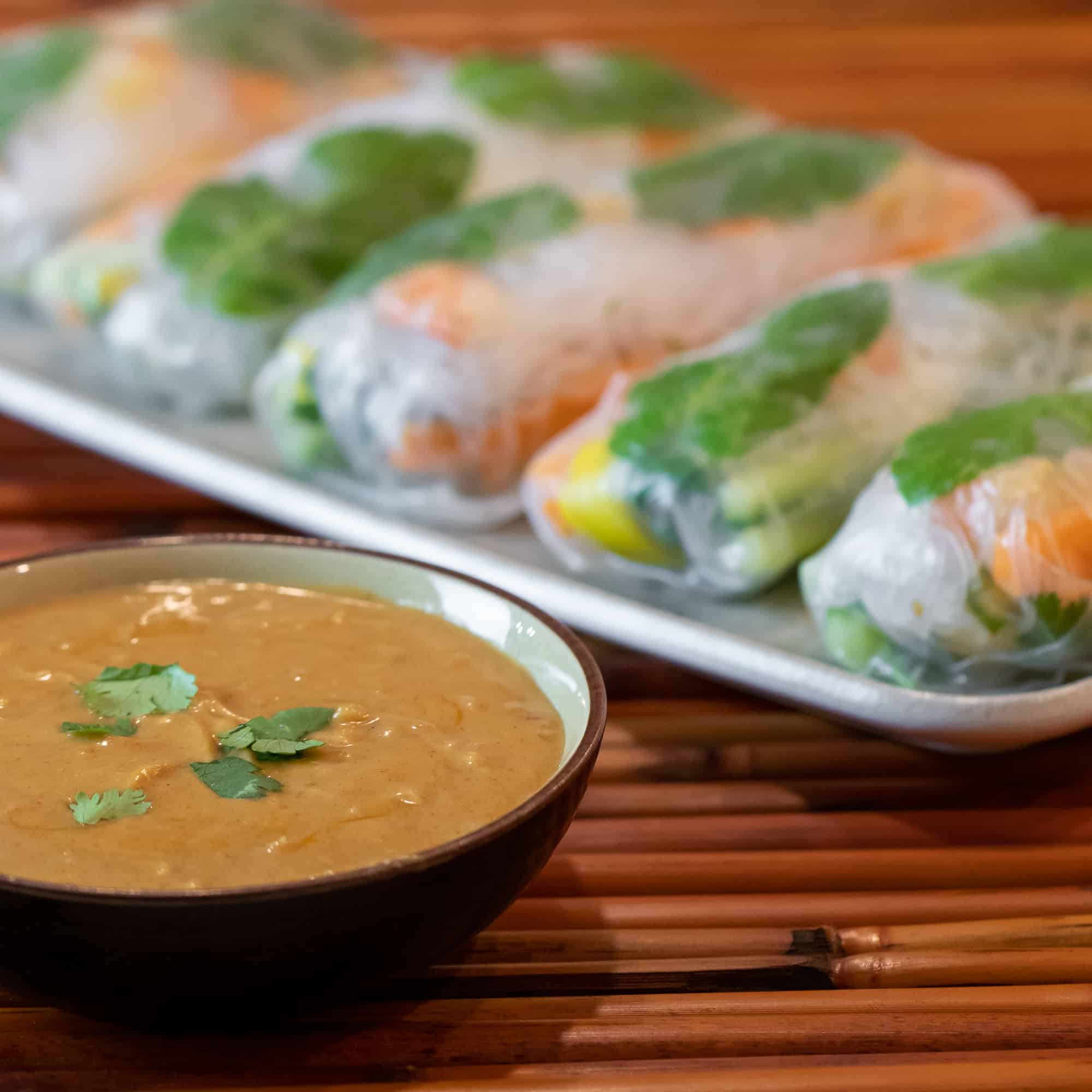 Tips for how to make this sauce
I like to use creamy peanut butter for this sauce, as it is easier to blend with the other ingredients.
Each of the ingredients in this recipe adds one more layer of flavour to this Thai peanut sauce. If you taste a small spoonful of it, I am sure that you will be able to notice the many different tastes.
A whisk is a great tool to combine these ingredients. It takes a little bit of time to blend the peanut butter with the thinner liquids. Just keep whisking the sauce in the bowl and you will notice all the ingredients eventually come together.
After the sauce is blended, if it seems too thick, whisk in a little more water, until it reaches your desired consistency.
Once the sauce is blended, stir in the chopped up roasted peanuts. These add a crunchy texture which really enhances this Thai peanut sauce.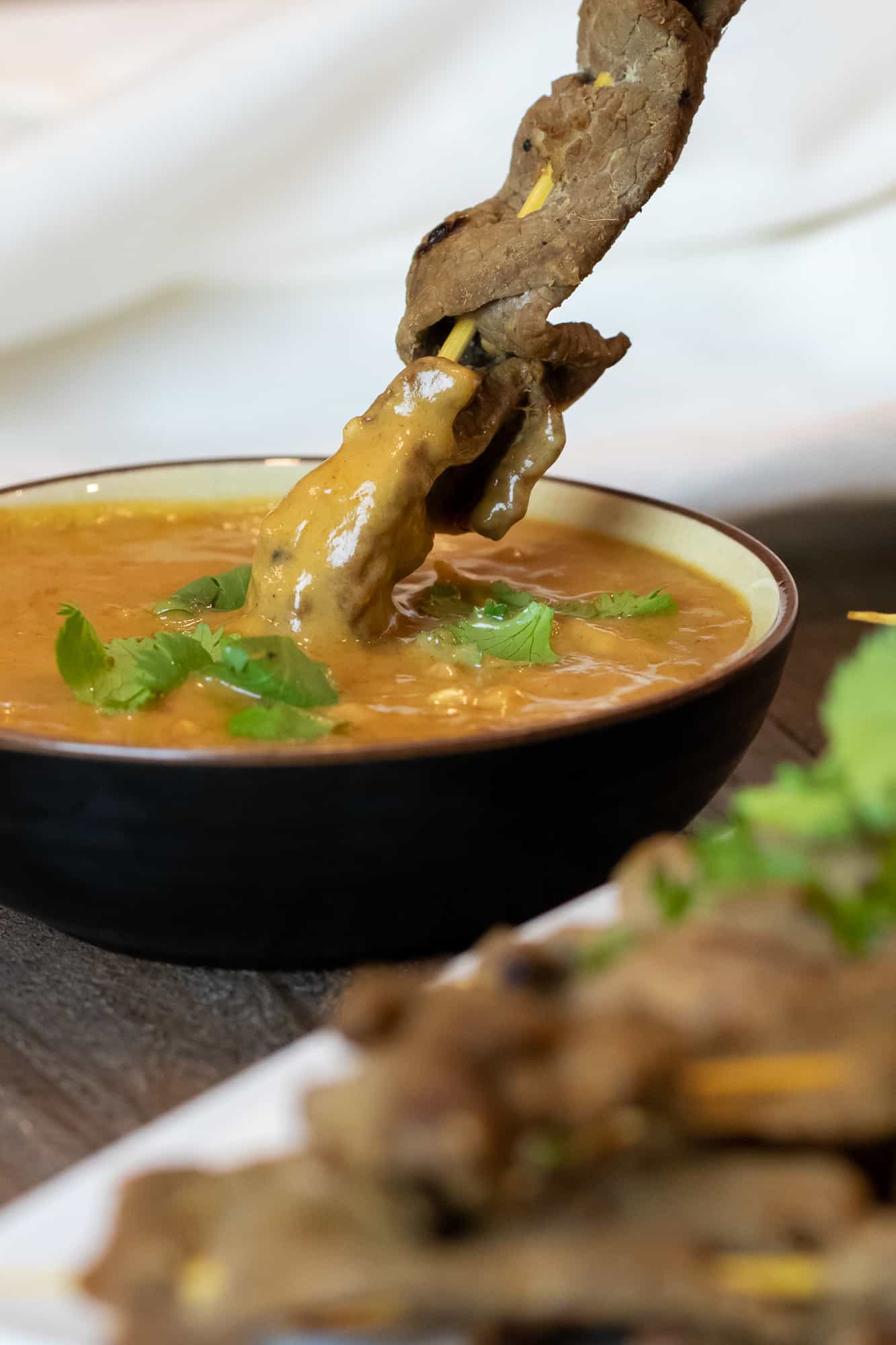 Recipes that are great with Thai peanut sauce
Great for dipping, this sauce goes very well with these appetizers!
If you are looking to make a full Thai meal, then here are some other delicious dishes.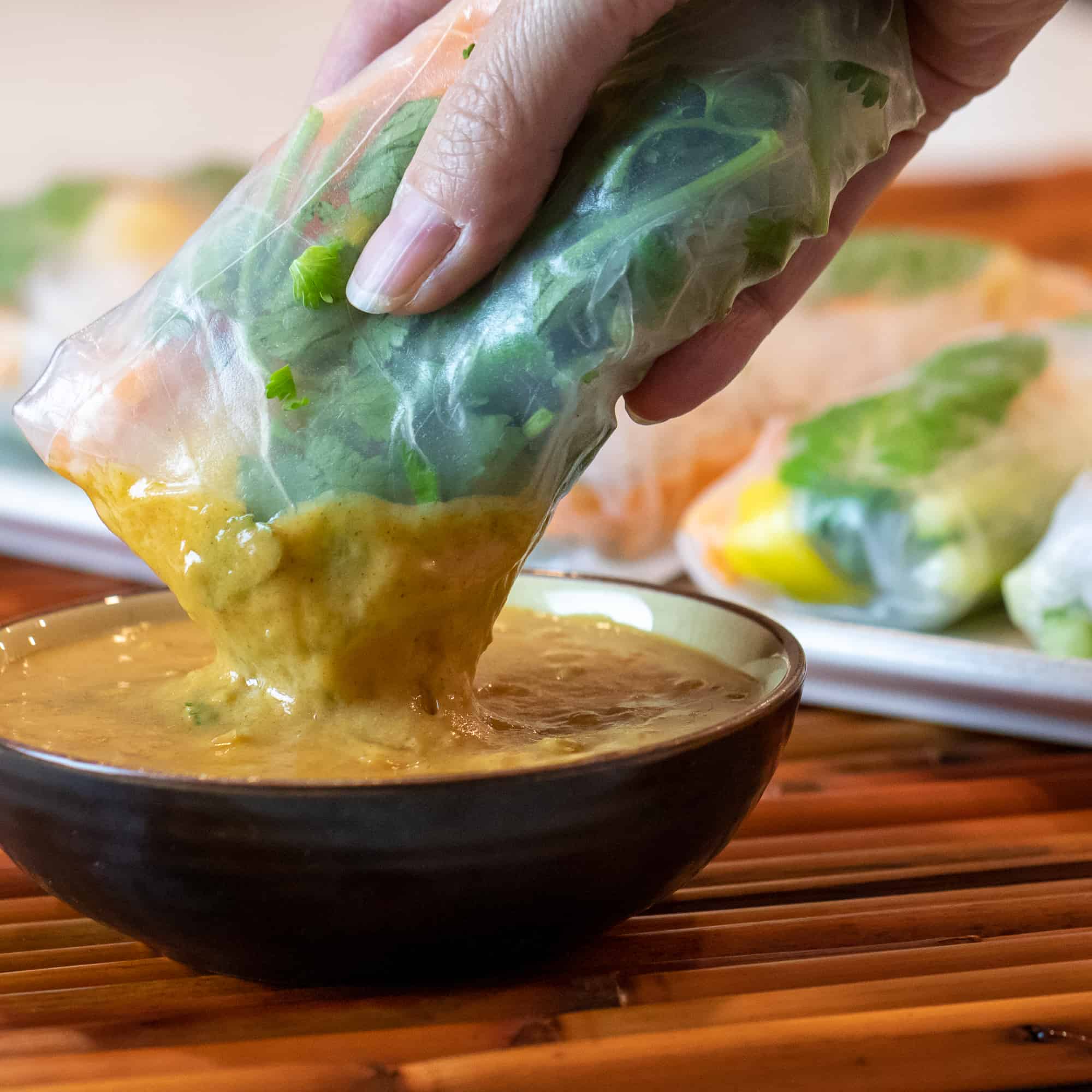 Thai Peanut Sauce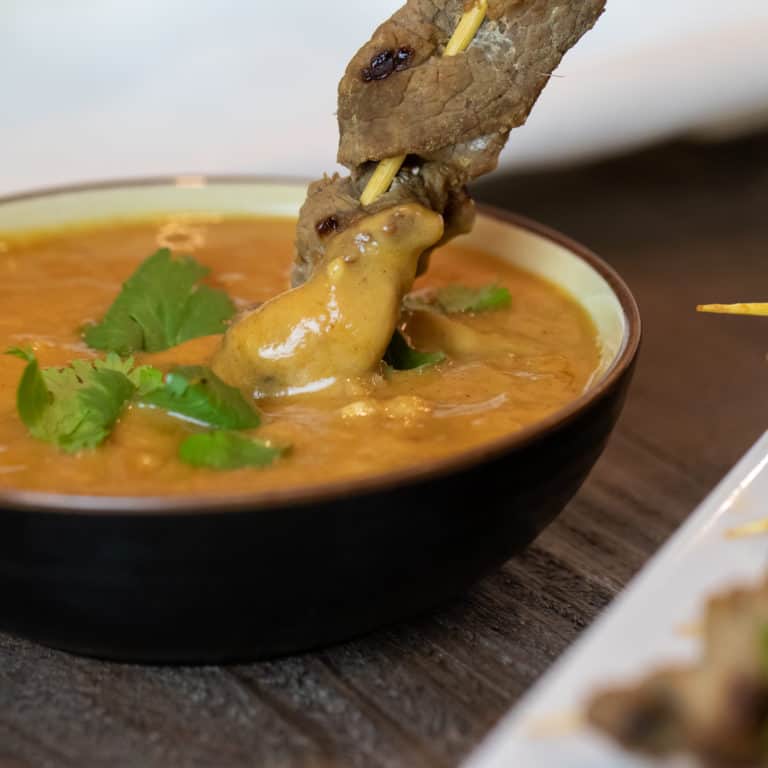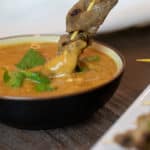 Print
Thai peanut sauce is perfect for dipping cold spring spring rolls, beef or chicken satay and so much more. Simple recipe that can be made in minutes!
Servings: 8
Ingredients
3/4 cup creamy peanut butter
2 tbsp soy sauce
2 tbsp rice vinegar
2 tbsp chili oil
1 clove garlic , minced finely
1 tsp grated ginger
1/3 cup water , or more if needed
1/3 cup roasted peanuts , chopped finely
Instructions
Add all ingredients, except the chopped peanuts, in a large enough mixing bowl. Whisk until the sauce is smooth and creamy. If the dipping sauce still seems too thick, whisk in some more water, a little at a time, until it reaches the desired consistency.`

Stir in the chopped peanuts.

Serve with cold Thai spring rolls, beef or chicken satay skewers or other Thai appetizers that are great for dipping.
Nutrition
Per serving:
Calories: 213kcalCarbohydrates: 6gProtein: 8gFat: 19gSaturated Fat: 3gSodium: 389mgFiber: 2gSugar: 2g