Delissio Pizza Cooked on a Gas Grill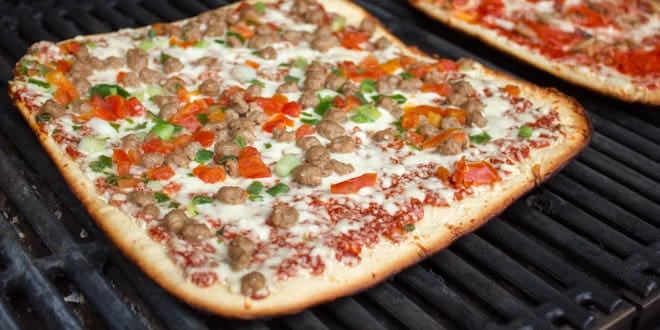 During the summer months, I strive to do as much cooking out on my deck as possible. Therefore my grill and smoker get a major workout, but I would far rather that, than heating up the kitchen using the stove or oven.
Even though I do lots of recipe creation, there are times that the busyness of life has me needing to create a quick dinner. We keep a stock of Delissio pizzas in downstairs freezer for those times when we have unexpected guests, the kids are hungry for a snack, or we are all just in the mood for some pizza.
In the heat of the summer, I prefer to not use the oven so it is great to know that Delissio Thin Crispy Crust Pizza can easily be cooked right on a gas grill.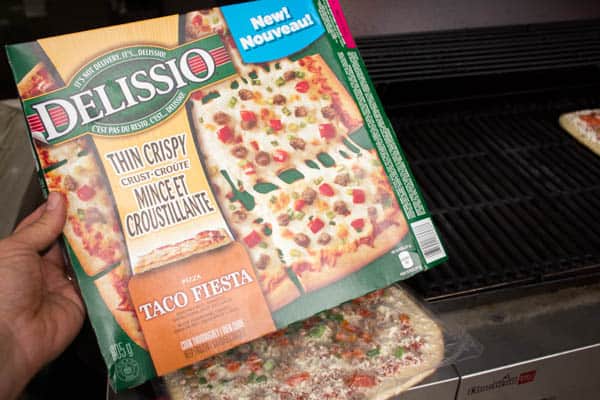 Delissio has two new flavours in the Thin Crispy Crust line of pizzas: Taco Fiesta and Hawaiian. While I always love Hawaiian pizza, I was excited to try out the Taco Fiesta. I am a huge fan of Mexican food, so I had good feelings about this pizza.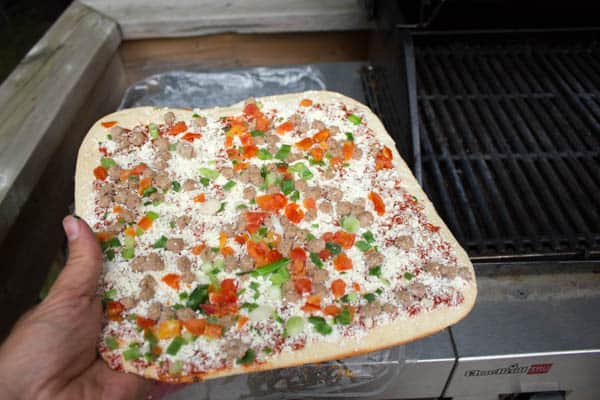 The Taco Fiesta Pizza has ground beef, diced tomatoes and green onions. But the one thing that makes this pizza unique is that, instead of standard pizza sauce, there is a taco sauce. That should enhance this pizza and give it a great Mexican flavour!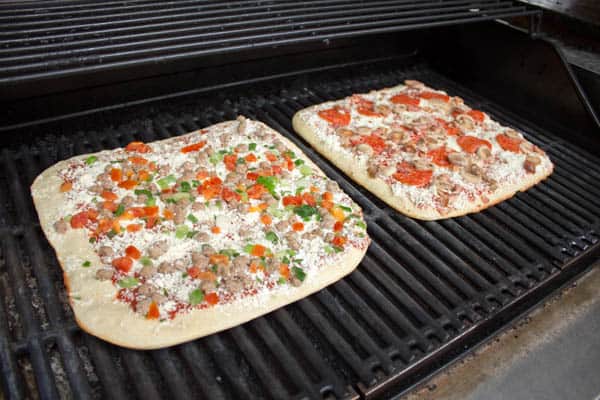 Here are the directions for grilling a Delissio Thin Crispy Crust Pizza:
Pre-heat gas barbecue to 375°F on medium-low heat.
Place frozen Delissio Thin Crispy Crust pizza directly on the grill.
Close lid and cook for 8 minutes, rotate 90°, and cook for an additional 4 minutes or until cheese is fully melted and crust is golden brown.
Let stand for 2 minutes before serving.
*Note: Instructions are for gas barbecues only. Do not use charcoal barbecues. Do not grill pizza with raw meat or use unclean utensils.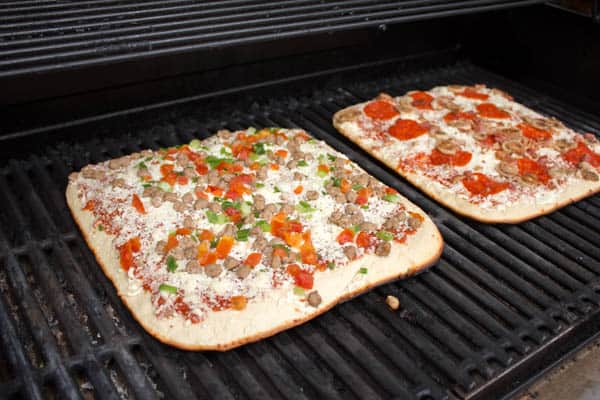 Here are the pizzas after they have been on the grill for 8 minutes and rotated 90°. Along with the Taco Fiesta Pizza, we also had a Canadian Pizza on the grill.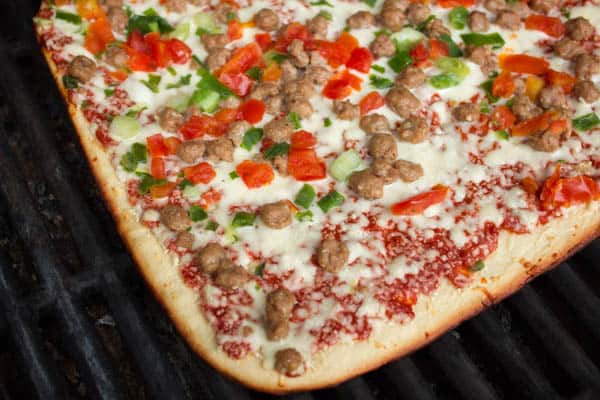 After a few more minutes, the cheese was melted and the crust was nice and crispy.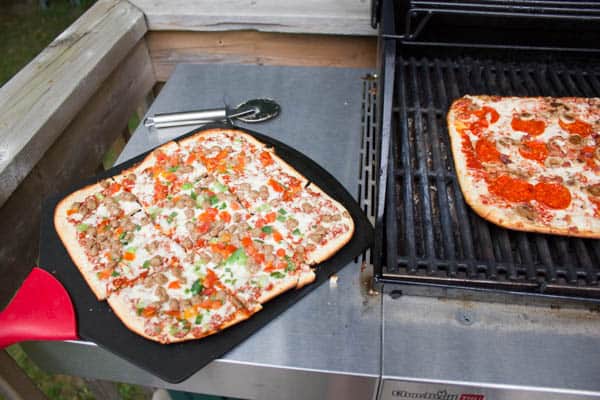 Cooking Delissio Thin Crispy Crust Pizza on the grill is super simple to do. On top of that, the new Taco Fiesta Pizza was really good and a great twist on pizza. The taco flavour worked really well on a crispy crust.
This is a sponsored conversation written by me on behalf of Delissio. The opinions and text are all mine.