Fried Catfish Strips with Cajun Aioli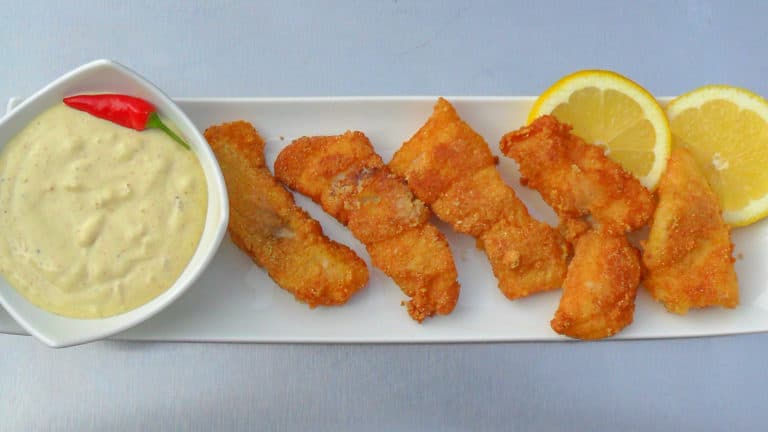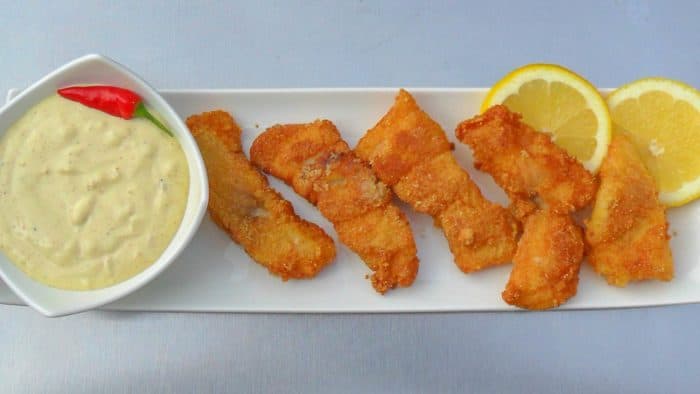 Saturday was a great day!
Beautiful weather, a great game of golf, delicious food and the start of NCAA football! My 2 boys had their first opportunity to play a round of golf on the course where my father is the superintendent.
We played the game in teams of two and played a scramble, which means each person on a team takes turns hitting the same ball. It worked well and we had a great time. The result was a tie which, in the end, was probably for the best as either kid may have had difficulty losing. The ladies joined us on the course to watch the game.
After the game we came back to my parent's house and made a delicious dinner. The recipes for the dishes will appear on the website over the next few days.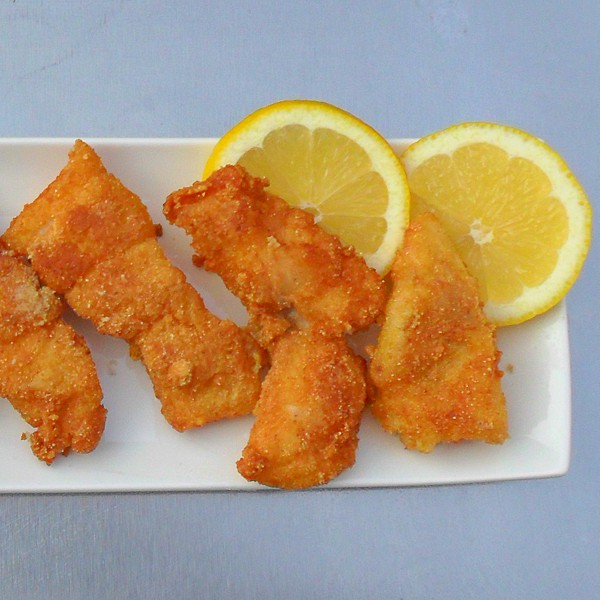 Today's dish is the catfish strips which were AWESOME! This is the way my dad has prepared catfish for years. The recipe uses a bunch of creole seasoning which can be difficult to find up here in Canada.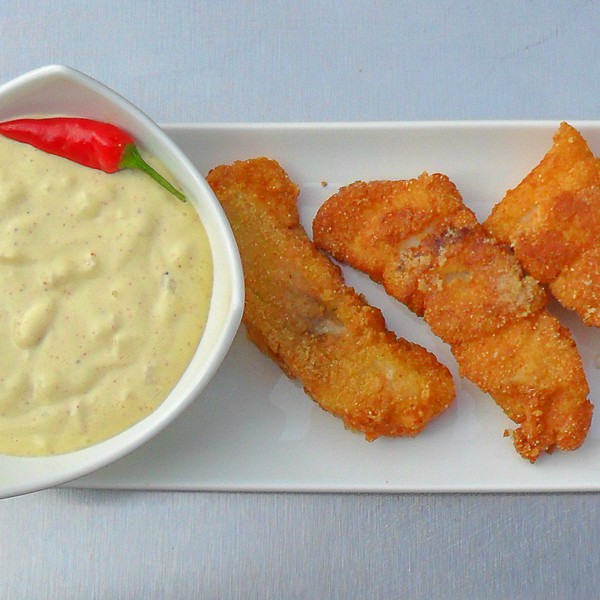 In the past we have always stocked Zatarain's. There was even a couple Christmases where we ordered a case of it for my father. During his last trip to New Orleans he said that many people down there said that one of the most popular kinds was Slap Ya Mama.
Fried Catfish Strips with Cajun Aioli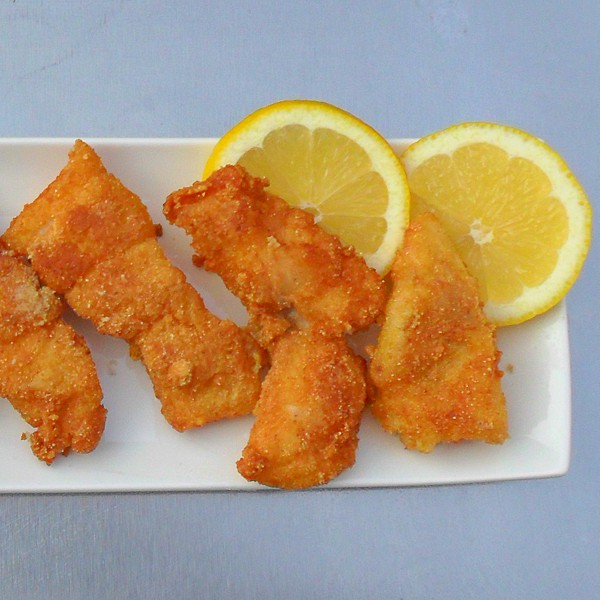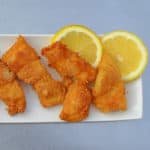 Print
A tasty way to make catfish using corn meal, corn flour and Slap Ya Mama Cajun spice. In the past we have made it with Zatarain's creole seasoning.
Servings: 4 people
Ingredients
2 fillets of catfish
2 cups buttermilk
1 and 1/3 cup corn flour
2/3 cup corn meal
7 tsp cajun spice
oil for frying
basic aioli recipe
1 tbsp onion minced
Instructions
Make aioli according to the recipe found here. Stir in 1 tsp of creole seasoning and the minced onion. Keep in the fridge until meal time.

Soak the catfish fillets in buttermilk and 2 tsp creole seasoning in the fridge for 1-2 hours.

Remove the catfish from the buttermilk bath. Lightly pat them dry with a paper towel.

Mix the corn flour, corn meal and 4 tsp of creole seasoning together.

Cut the catfish in into 1 inch strips. Dredge them in the corn flour mixture ensuring the fish are completely.

In a deep frypan pour oil so that it is about 1/2 inch deep. Heat to medium/high. If you are able to measure the temperature of the oil, it should be between 350F and 375F.

Place fish in the oil and cook for about 7 minutes per side. The breading should brown up. Once both sides are cooked place on a paper towel to drain some of the oil.

Serve with the Cajun aioli