I love almond butter because it is so yummy and quite healthy too. I struggle buying it in the store, since it is quite expensive. Recently, I have come to discover just how easy it is to make almond butter at home.
Homemade almond butter is:
Easy to make
Cheaper than buying store bought
Tastes fresher than store bought
That is a hat-trick of reasons why making almond butter at home is smart. You can make almond butter in a food processor or blender. Low quality machines may struggle, but if you have a high end food processor (Magimix by Robot Coupe) or a Blendtec blender or Vitamix, those will work great!!
Seal the almond butter in a Mason jar or Weck jars, like I have in this picture. This will keep the almond butter fresh for a while!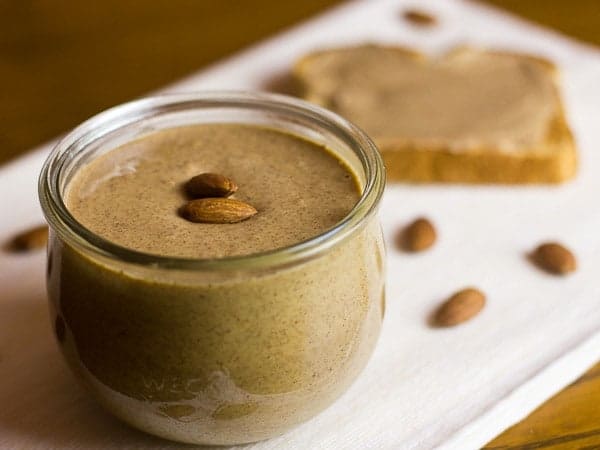 Homemade Almond Butter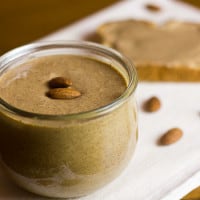 Print
Ingredients
1 1/2 cups toasted almonds
pinch of salt
Instructions
Place almonds in a food processor.

Turn on and let the machine pulse and grind up the almonds. Stop avery couple minutes and scrape down the sides of the bowl.

After around 15 minutes, you will see the oils separating and the consistency will change.

Continue until the butter is a smooth creamy consistency, about 20-30 minutes.
Notes
If using a Blendtec with a Twister Jar, turn the blender on speed 7. Turn the lid clockwise and blend for 40 seconds. If using a Vitamix, turn blender to speed variable 10. Blend for about a minute, using the tamper to push the almonds down as needed. Stop once the almond butter is smooth and creamy.