Keema Masala with Peas – Ground Beef Curry
This delish Indian dish is made by slowly simmering the minced beef in a delicious blend of curry spices. An ideal dish for an Indian dinner!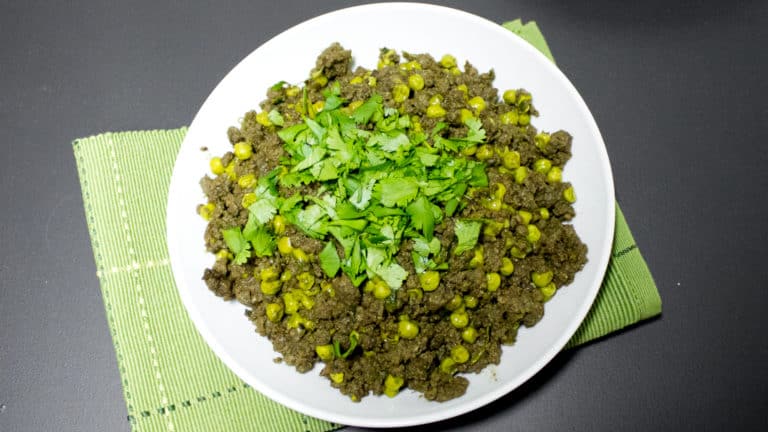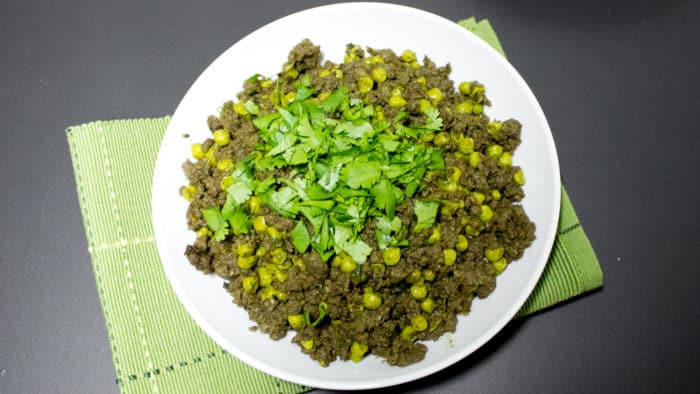 This next dish was part of our Indian meal from a couple nights ago. This is called keema masala. It is minced beef (ground beef) with green peas in curry spices. It is fairly spicy although the heat can be modified to your preference.
My kids all love this dish. We serve it with paratha or chapatis and they make little Indian tacos with the keema masala.
While I generally make the mince curry with beef, I also know people use goat, while I have heard others have even used buffalo.
Over the years, as I have made this dish many different times, there are a few things that I have learned.
Tips for the best Keema Masala
Blooming the spices in some oil is an important part to get the most out of the spices.
I love to use whole spices like cumin seeds, black peppercorns, cardamom pods, and cloves.
Letting the beef simmer will create a softer, more tender mince beef. Do not rush this dish as it does take time to cook properly.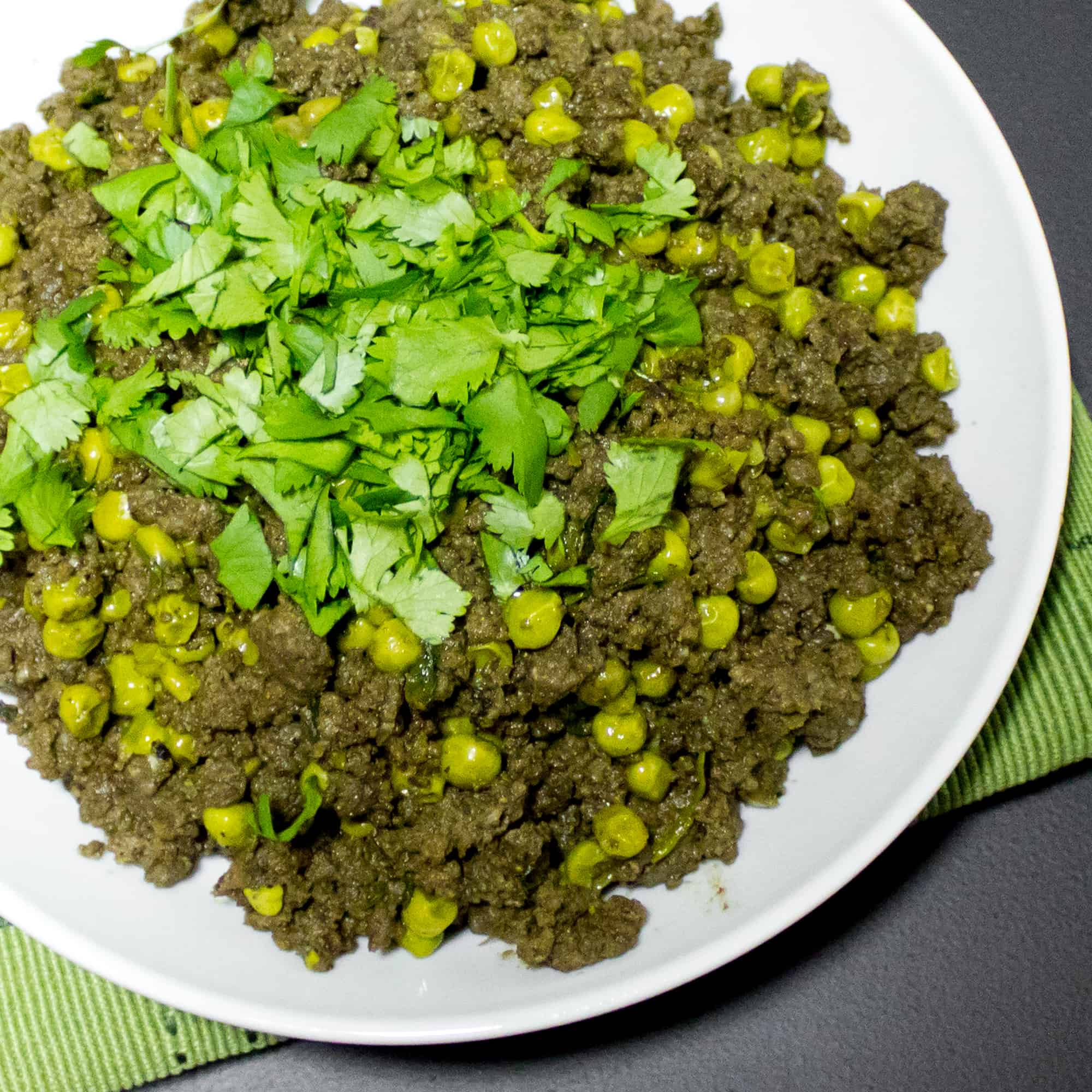 I love cooking Indian food and over the years I have made many different dishes. Here are some of my favourites and they all go very well in a meal with this Keema Masala.
Other Indian recipes
Keema Masala - Minced Beef Curry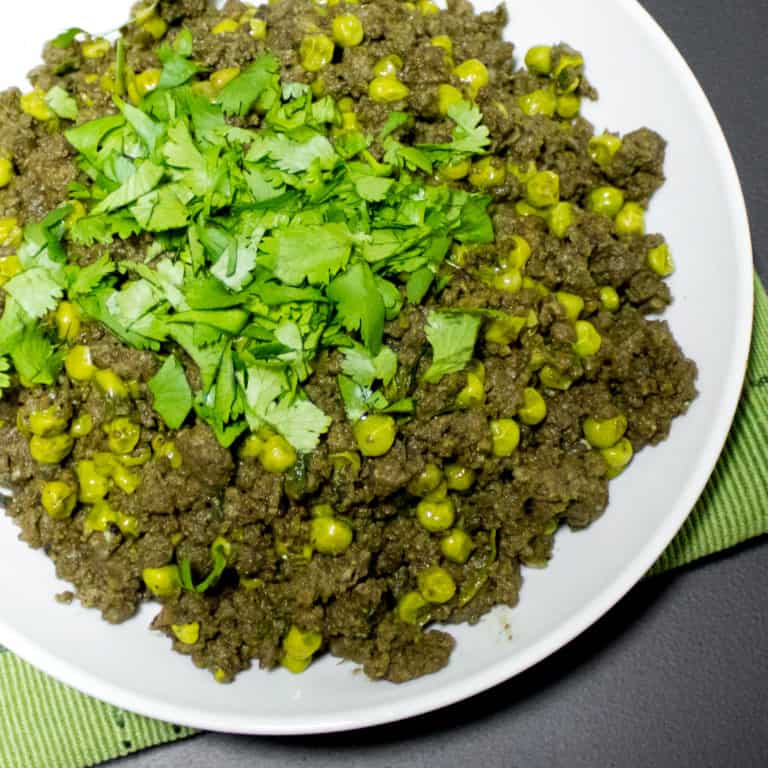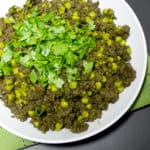 Print
Minced beef and peas in an Indian curry sauce with fresh cilantro.
Servings: 4
Ingredients
3 tbsp olive oil
2 tbsp cumin seeds
2 black cardamom pods
8 black peppercorns
6 whole cloves
1 tsp cayenne pepper
2 tbsp garam masala
1 tsp salt
4 garlic cloves
2 inch fresh ginger peeled
1 onion diced
2 pounds ground beef
2 cups frozen peas
2 tbsp minced fresh chili peppers optional
1/2 cup plain yogurt
1/2 cup fresh cilantro chopped
Instructions
In a food processor, blend the ginger and garlic until it is a pulpy paste.

In a large saucepan, heat the oil over medium high heat. Add the cumin seeds, cardamom pods, black peppercorns, whole cloves, cayenne, garam masala and salt. Stir often and let the spices bloom for about 3 minutes.

Stir in the ginger and garlic paste as well as the diced onion mixture and cook for about 5 minutes, stirring often.

Stir in the cook the ground beef until no longer pink. Crumble the beef while it cooks so it is in small chunks. Lower hear to medium and let the meat simmer for 15 minutes.

Stir in the frozen peas, optional chili peppers, and the yogurt. Cook another 15 minutes.

Remove from heat and stir in the fresh cilantro.