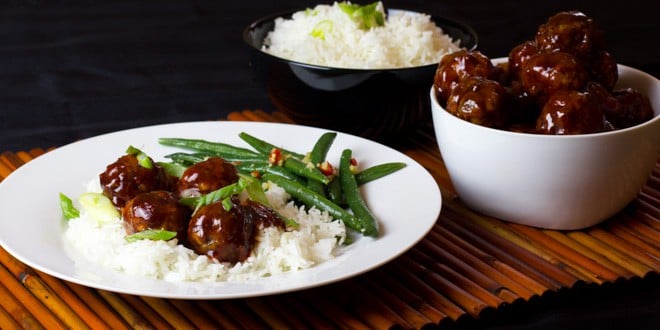 Ever since I first bought a small tub of Gochujang, I have been using it constantly in different dishes. Gochujang is a popular ingredient in Korean cuisine. It is a fermented chili paste that is used as a condiment and part of many dishes from salads, stews, meat dishes and more. Made with chili peppers, glutinous rice and fermented chilies, gochujang has a thick paste-like consistency. It is excellent to use as part for a marinade or as part of a sauce for wings or these meatballs.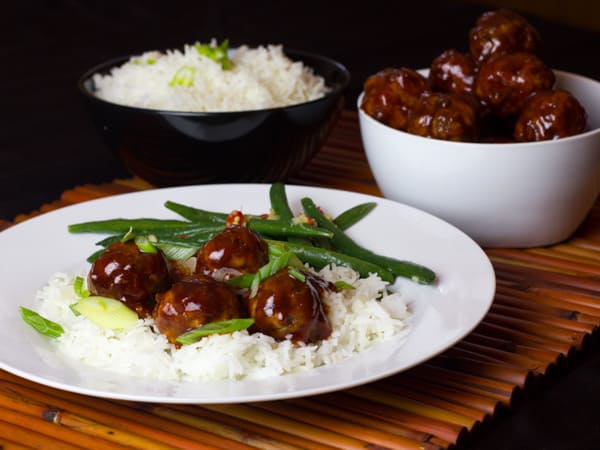 Korean Meatballs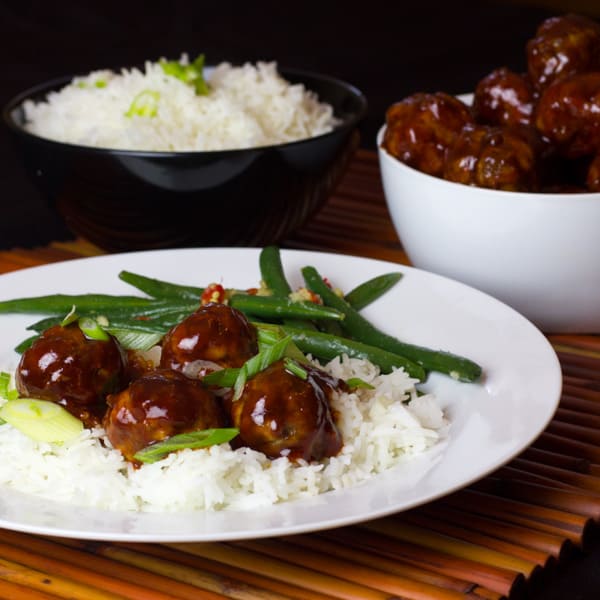 Print
Servings: 4
Ingredients
1 pound ground beef
1 pound ground pork
1 egg
1/2 cup bread crumbs
1/4 cup milk
1 tsp salt
1/2 tsp pepper
1/4 cup gochujang
1/4 cup sugar
2 tbsp soy sauce
1 tbsp rice wine
1 tbsp rice vinegar
1 tbsp sesame oil
2 garlic cloves , minced
1 tbsp grated ginger
Instructions
For the meatballs, mix the ground beef, ground pork, egg, bread crumbs, milk, salt and pepper together. Knead the mixture with your hands until thoroughly combined. Roll into 1 1/2 inch meatballs and place on a baking sheet lined with parchment paper. Bake in the oven at 350 for about 20 minutes.

Place remaining ingredients in a saucepan and simmer for 5-10 minutes to create a sauce.

After taking the meatballs out of the oven, toss them in the sauce.

Serve immediately with rice and sliced green onions
Notes
If desired, you can throw the meatballs tossed in the sauce in a slow cooker. Keep it on low until ready to eat. Great party food!