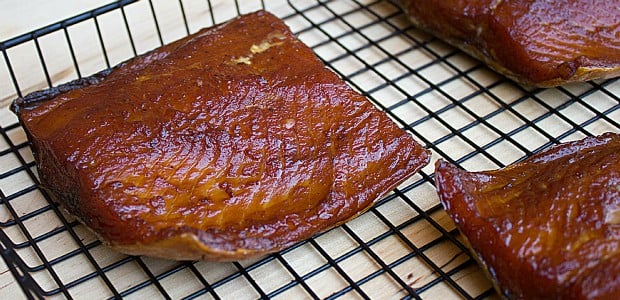 I love surprises. But really, who doesn't.
A friend of mine does fly fishing and every once in a while he calls to see if I am home and then comes to drop off one of the fish he caught. So, a few days ago, I received a call and then 30 minutes later I had a fish to clean.
I do not know much about fish, besides buying them at a fish market or supermarket and cooking them. I don't fish and therefore I don't clean them or filet them. This is the third fish he has dropped off and I am starting to get better at preparing them. I feel I need to get a lesson from someone though – I know I could do a far better job.
My friend told me the fish was a steelhead trout. After a bit of research online, I discovered that rainbow trout and steelhead are the same fish. Steelhead are just a larger and mature version of the rainbow trout. This fish is in the same fish family as salmon and does have a similar taste, especially when smoked.

Above is the fish I got to filet! This recipe for smoked fish is great with store bought trout of salmon as well.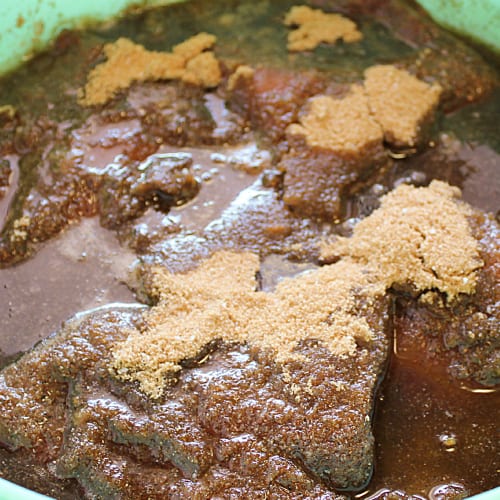 I used a dry brine this time and it is so easy to do. Cover the fish with the brown sugar/salt brine and place in the fridge for 8-12 hours (I did it overnight).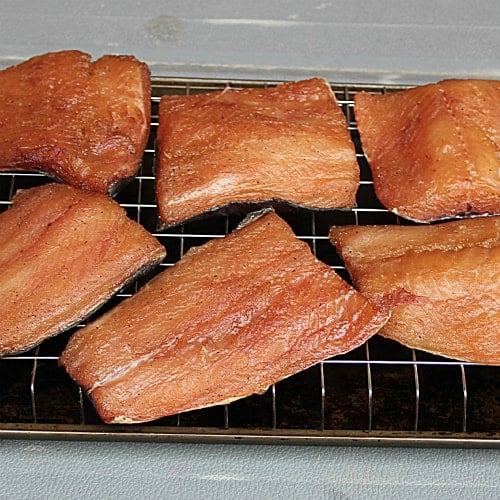 Rinse the brine off and let the fish dry so a pellicle can form on the skin. The pellicle keeps some of the moisture in the fish and enhances the smokey flavour.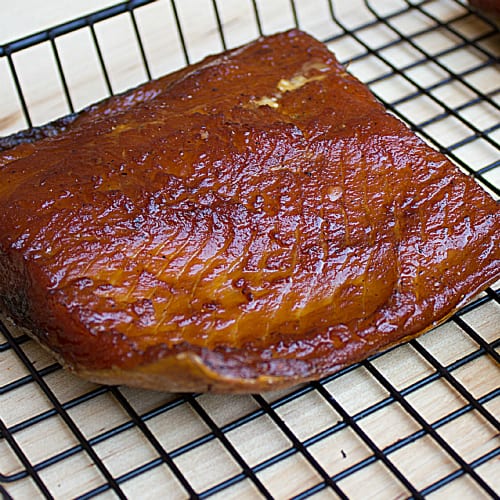 Smoke for 5 hours at a gradually increasing temperature, starting at 100F and increasing it 20F every hour. Look at the finished product!! Man did the fish taste incredible!!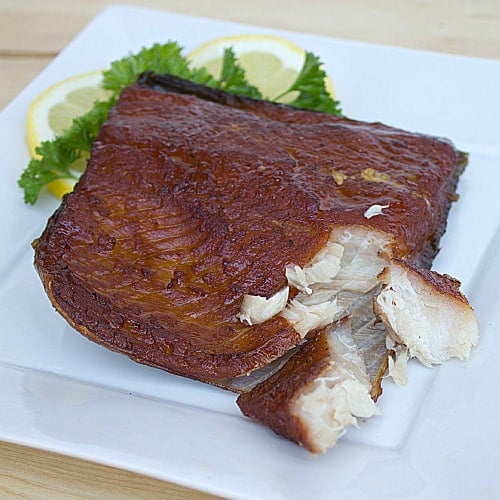 Smoked Steelhead Trout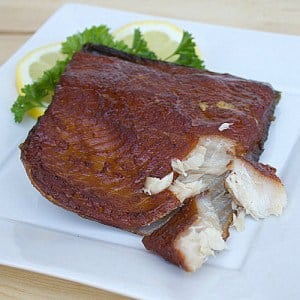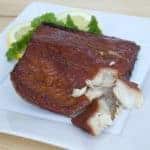 Print
Smoked Steelhead trout done in a Bradley electric smoker using a dry brown sugar and salt brine and apple or alder wood.
Servings: 4 fillets
Ingredients
2 pounds of steelhead trout fillets
6 cups of brown sugar
1 1/2 cups kosher salt
2 tbsp garlic powder
2 tbsp onion powder
1 tbsp ground black pepper
2 tsp cayenne pepper
Instructions
Mix the brown sugar, salt and seasonings together. Rub the dry brine all over the fish. Place the fish in a bowl making sure the fish is totally surrounded and covered in the dry brine. Place in the fridge overnight (8-12 hours).

Rinse the fish thoroughly and place in a cool dry place of 2-3 hours to allow a pellicle to form on the outside of the fish. A fan can be used to speed up the process.

Smoke for 5 hours at a gradually increasing temperature, starting at 100F and increasing it 20F every hour. The fish needs to have a minimum internal temperature of 145F.

Enjoy!