Sweet Pepper Bacon Poppers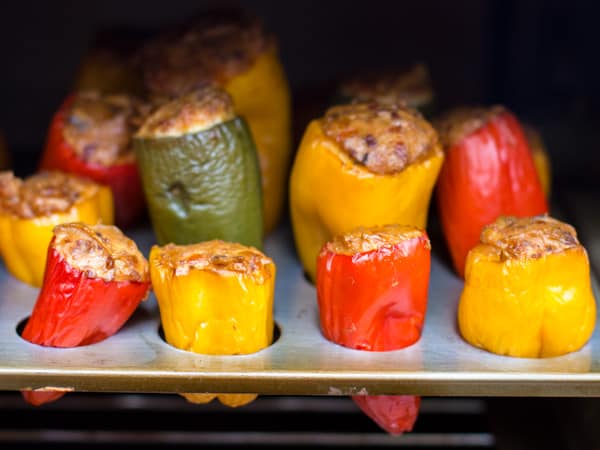 I love jalapeno poppers and if you look on the site, you will see that there are many different popper recipes or recipes using the popper flavors. The problem with jalapeno poppers is that not everyone likes hot food.
Enter mini sweet peppers! One new item in the produce section, that I have seen more frequently of late, are small bags or clamshells of these mini sweet peppers. They are very similar in size to jalapeno peppers and are perfect for stuffing and using as a mild alternative when making poppers.
The filling of these poppers have crumbled bacon, cream cheese, cheddar cheese, shallots and spices. The filling is incredible and tastes amazing when melted and gooey.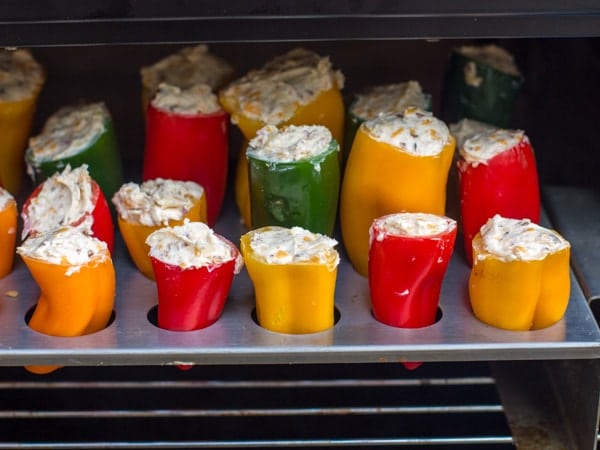 I smoked it at 275F for about 2 hours using maple wood. The family gobbled them up. My wife does not like hot food, so she has previously been out of luck when I make jalapeno poppers. She loved these and I will definitely make sure to use some of these mini sweet peppers in the future when I make poppers again. You can see in the photo that there are a few jalapeno peppers. I had to have some of the hot ones for me to snack on!
Sweet Pepper Bacon Poppers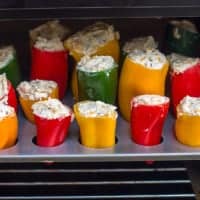 Print
Servings: 4
Ingredients
• 15-18 sweet mini peppers (jalapeno peppers do work also!)
• 1 cup cream cheese
• 1 cup cheddar cheese
• 2 shallots , minced
• 1 garlic clove , minced
• 1/2 tsp salt
• 1/2 tsp paprika
• 10 slices cooked bacon , crumbled
Instructions
Make the cheese filling by mixing the cream cheese, cheddar cheese, shallots, garlic, salt and paprika. Stir in the bacon crumble.

Core the peppers

Fill the peppers and/or mushrooms with the cheese mixture and top with the remaining bacon crumble. Place in a jalapeno popper rack/stand

Set smoker to 275F using wood of choice. Smoke for 1 1/2 - 2 hours, or until the pepper is tender.

Alternatively, bake in a 350F oven for 15-20 minutes or cook on the grill on medium high heat for about 10-15 minutes.

Serve hot.