White Chocolate Hazelnut and Cherry Bark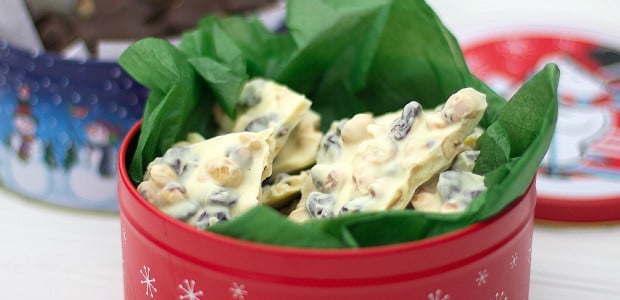 Chocolate bark is a great sweet treat to have during the holidays. Very quick to make, chocolate bark is a great idea as a homemade Christmas gift. If you don't have much time to make gifts during the holiday season, chocolate bark is the perfect solution as it can be made in minutes! Not only is it simple to make, it tastes amazing. I create different types of chocolate bark every year using a different selection of nuts and dried fruit every time.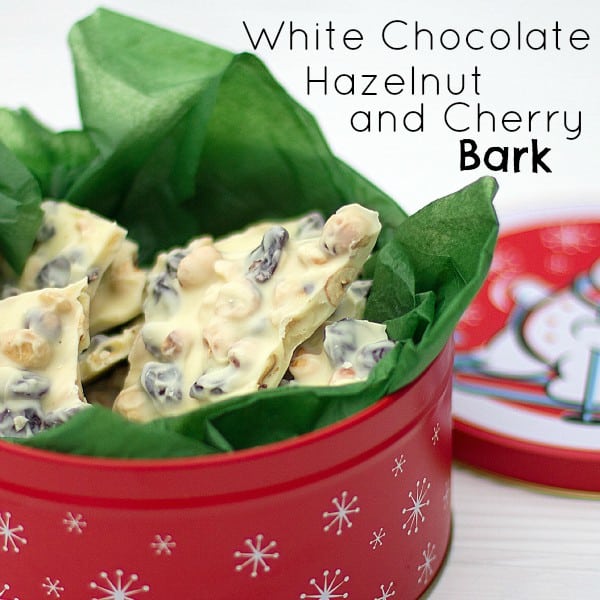 This recipe uses dried cherries and toasted hazelnuts and mixed with melted white chocolate. The white chocolate is mild and allows the dried fruit and nuts to shine. Dried cherries have a taste similar to dried cranberries, but are more sweet and less tart.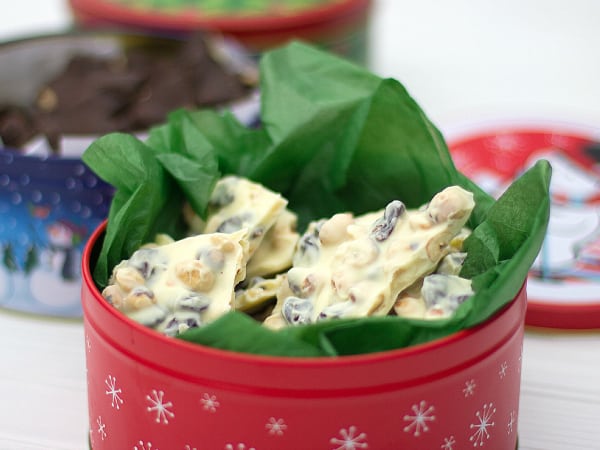 White Chocolate Hazelnut and Cherry Bark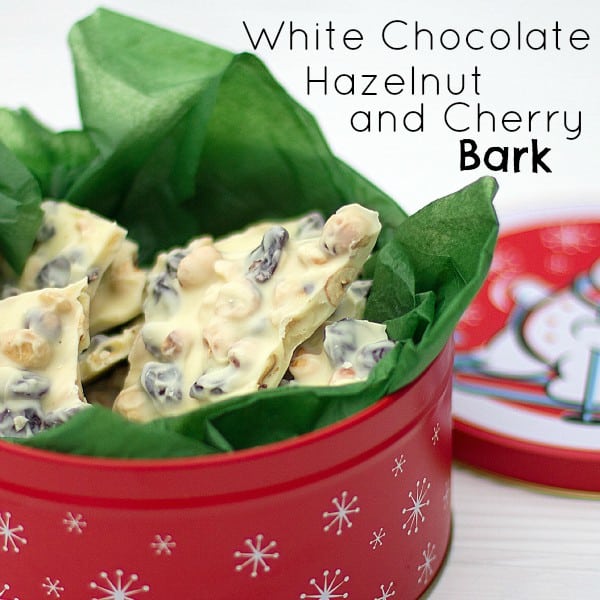 Print
Ingredients
2 cups white chocolate chips
1/2 cup toasted hazelnuts
1/2 cup dried cherries
Instructions
Line a 13x9 pan with parchment paper.

Place the white chocolate chips in a glass bowl. Set microwave to 50% power and heat the chocolate for 3-4 minutes. Stir with a spatula until smooth and all the chips are melted.

Stir in the toasted hazelnuts and dried cherries.

Spread evenly in the 13x9 pan. Place in the fridge until cool and hard.

Break into pieces.