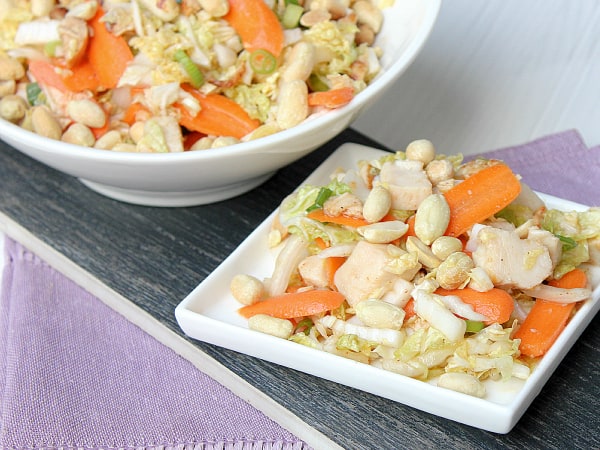 I love to experiment and try different salads. Last week we were at a restaurant and they had a Chinese chicken salad that I absolutely loved. I immediately knew that I was going to try and make it at home.
I tried to pick out the flavours of the dressing and ended up going with a standard Asian vinaigrette that I have made many times. The sesame oil is very strong, therefore, a little goes a long way. I split the oil component of the dressing to half vegetable oil and half sesame oil. The soy sauce provides the salty flavour notes and the sriracha sauce gives it just enough kick.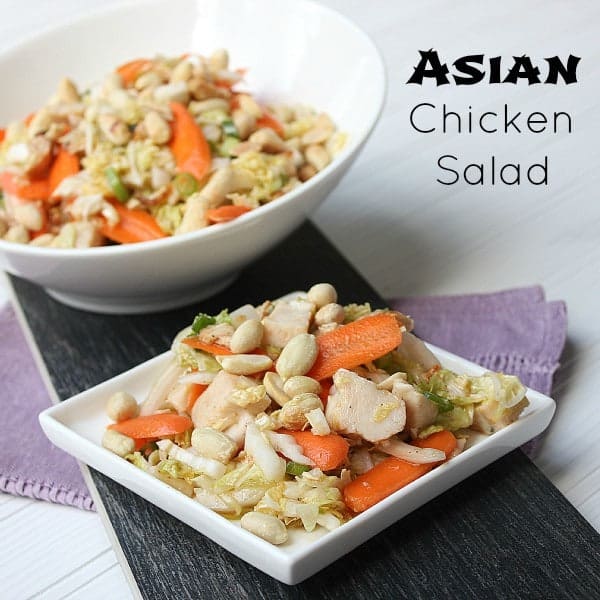 Healthy and delicious, this salad is a meal in itself!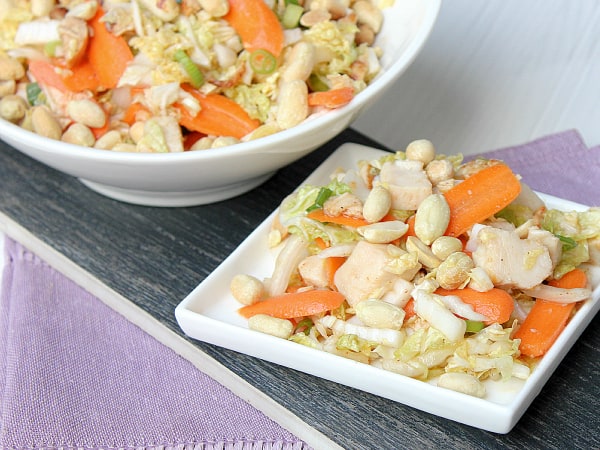 Asian Chicken Salad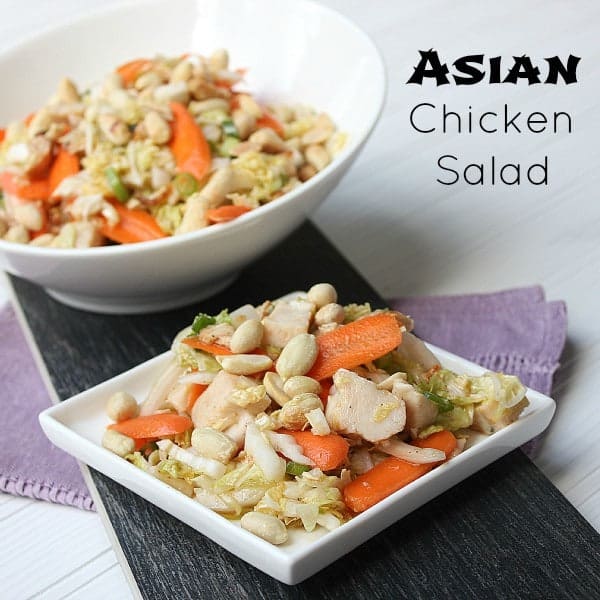 Print
Asian chicken salad recipe including Chinese lettuce (nappa), green onions, chicken, carrots and peanuts with an Asian vinaigrette made with sesame oil, soy sauce, rice vinegar and more.
Servings: 6 people
Ingredients
6 cups Chinese lettuce (nappa), thinly sliced
2 cups cooked chicken breast cubed
8 green onions thinly sliced
2 cups carrots thinly sliced
1 cup toasted peanuts
3 tbsp sesame oil
3 tbsp vegetable oil
4 tbsp rice vinegar
2 tbsp soy sauce
4 tbsp sugar
2 tsp sriracha sauce
Instructions
Make the Asian vinaigrette by mixing the oils, rice vinegar, soy sauce, sugar and sriracha sauce.

Place Chinese lettuce, chicken breast, green onions, carrots and peanuts in a large bowl. Pour the vinaigrette over the salad. Toss until well combined and all the salad is evenly coated in the vinaigrette.