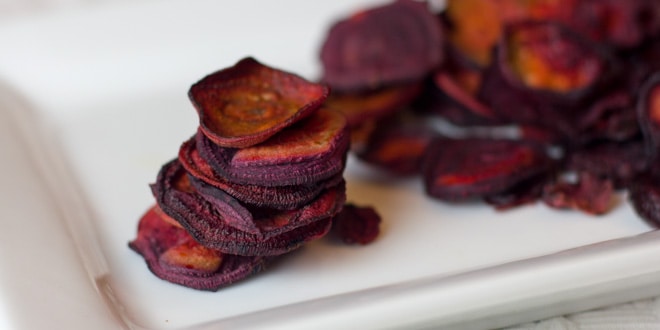 The other day, I got a new vegetable slicer and I have been slicing up any vegetable I have in the fridge ever since. I had a bunch of beets in the crisper and remembered tasting beet chips a long time ago. Thin, crispy, sweet and salty, beet chips are a great healthy snack.
To make sure that you do not have purple stained hands when working with beets, peel them under cold water. I sliced them 1/16 inch thick which, after baking, created the perfect crispy beet chip. They were baked low and slow so that they dry out. Serve them with buttermilk ranch dressing.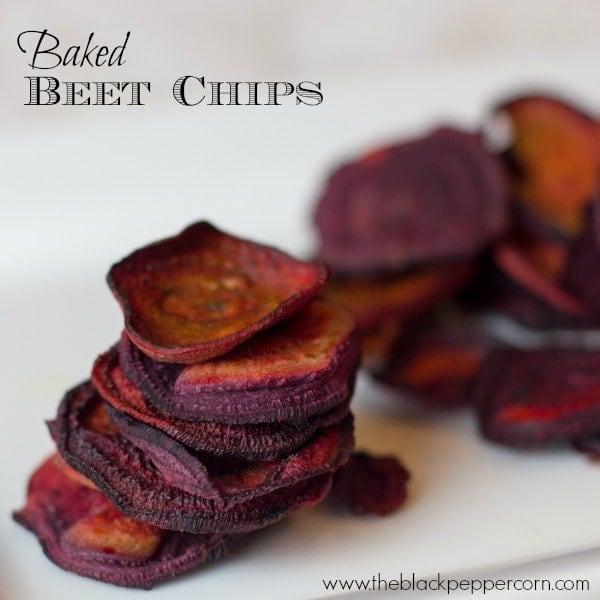 Baked Beet Chips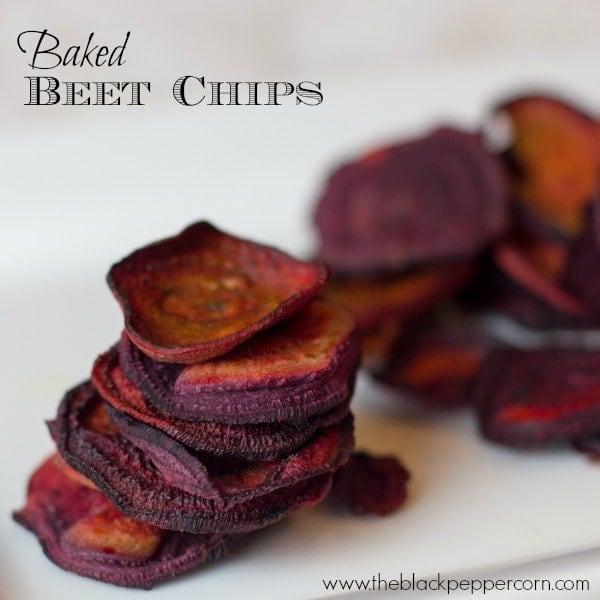 Print
Servings: 3 -4
Ingredients
4-6 beets , small or medium size
cooking spray (ie: Pam)
salt
Instructions
Preheat oven to 300F

Peel the beets under cold water.

Slice the beets into 1/16 inch slices using a food slicer or mandoline.

Place parchment paper on a baking sheet. Spray with cooking spray.

Lay beets out on the parchment paper. Spray the tops of the beets lightly with cooking spray. Sprinkle with salt.

Bake until the they dry out and are crispy, about 45-60 minutes.