Cheddar Jalapeno Shortbread Cookies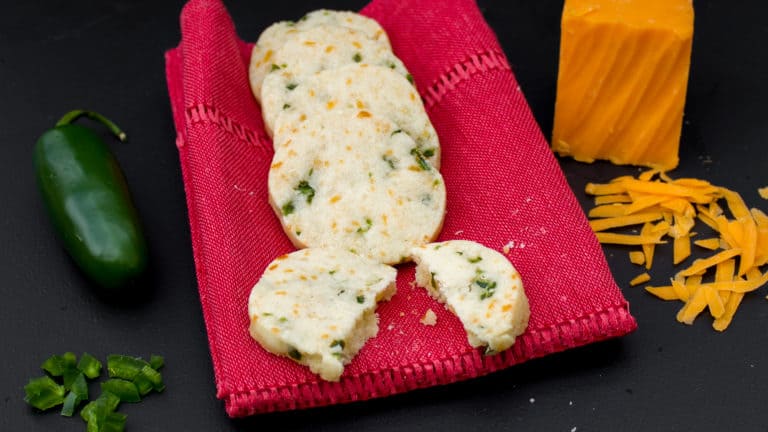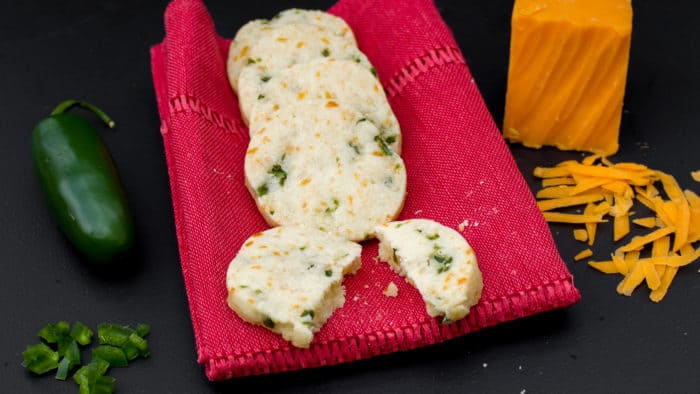 These cheddar jalapeno shortbread cookies are one of the more unique recipes I have made. This cookie is one part sweet and another part savoury. It works as a dessert and also almost as a sweet cracker.
Yesterday I shared one of my favourite ingredient pairings. Butter crunch toffee alongside chocolate tastes decadent and delicious and yesterday's recipe if Chocolate Chip Skor Toffee Cookie Bars were outstanding. Another ingredient pairing that I love is jalapeno pepper and cheddar cheese.
Everything from jalapeno poppers, biscuits, tacos and salad – jalapeno along with cheddar cheese tastes wonderful.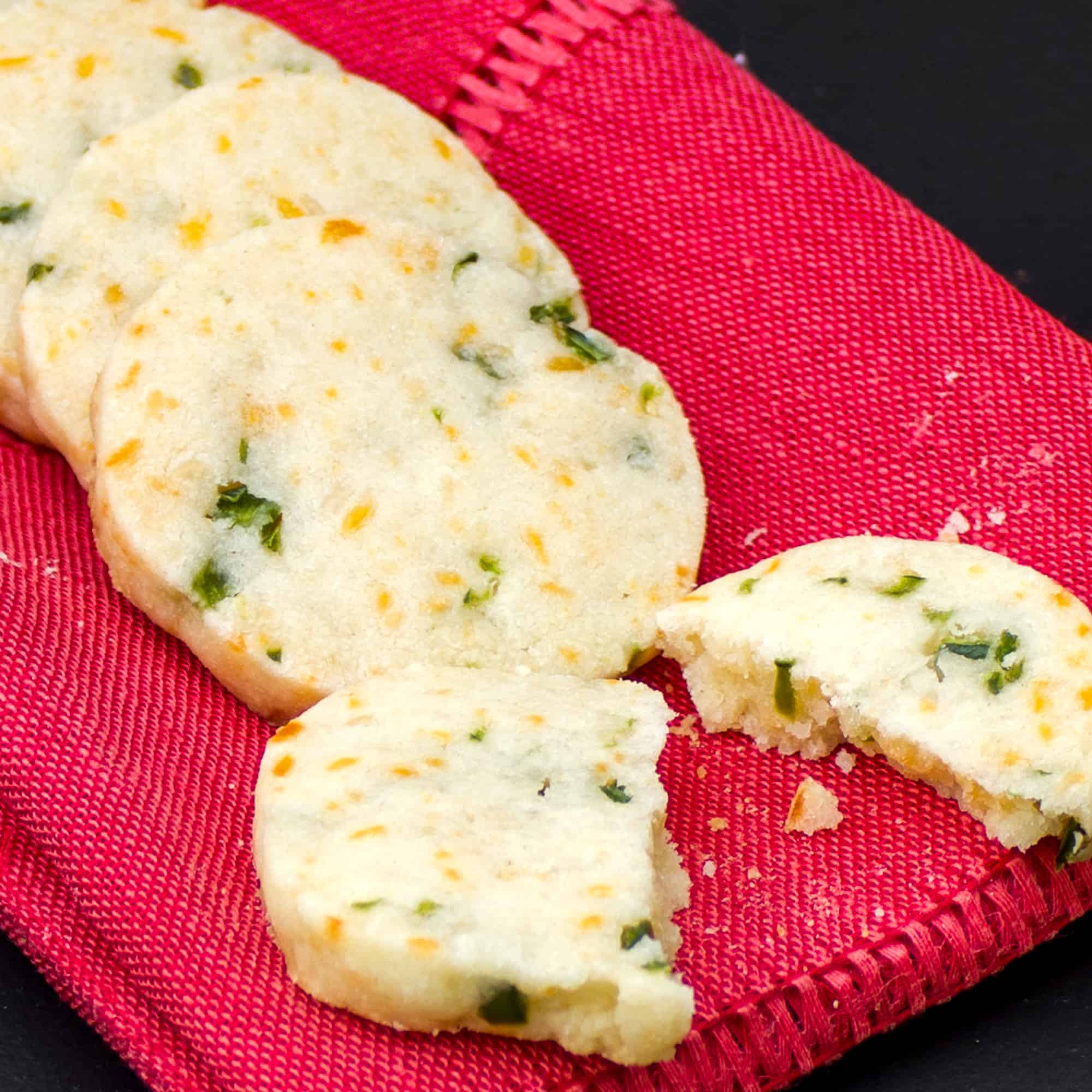 This morning I was craving a savory cookie and knew that I had some fresh jalapeno peppers in the fridge. Truth be told, I almost always have jalapenos in the fridge.
Shortbread cookies are a great way to make a savory cookie. I cut the sugar in half from my regular shortbread cookie recipe and add various savory ingredients. It is amazing how well these cheddar jalapeno shortbread turned out.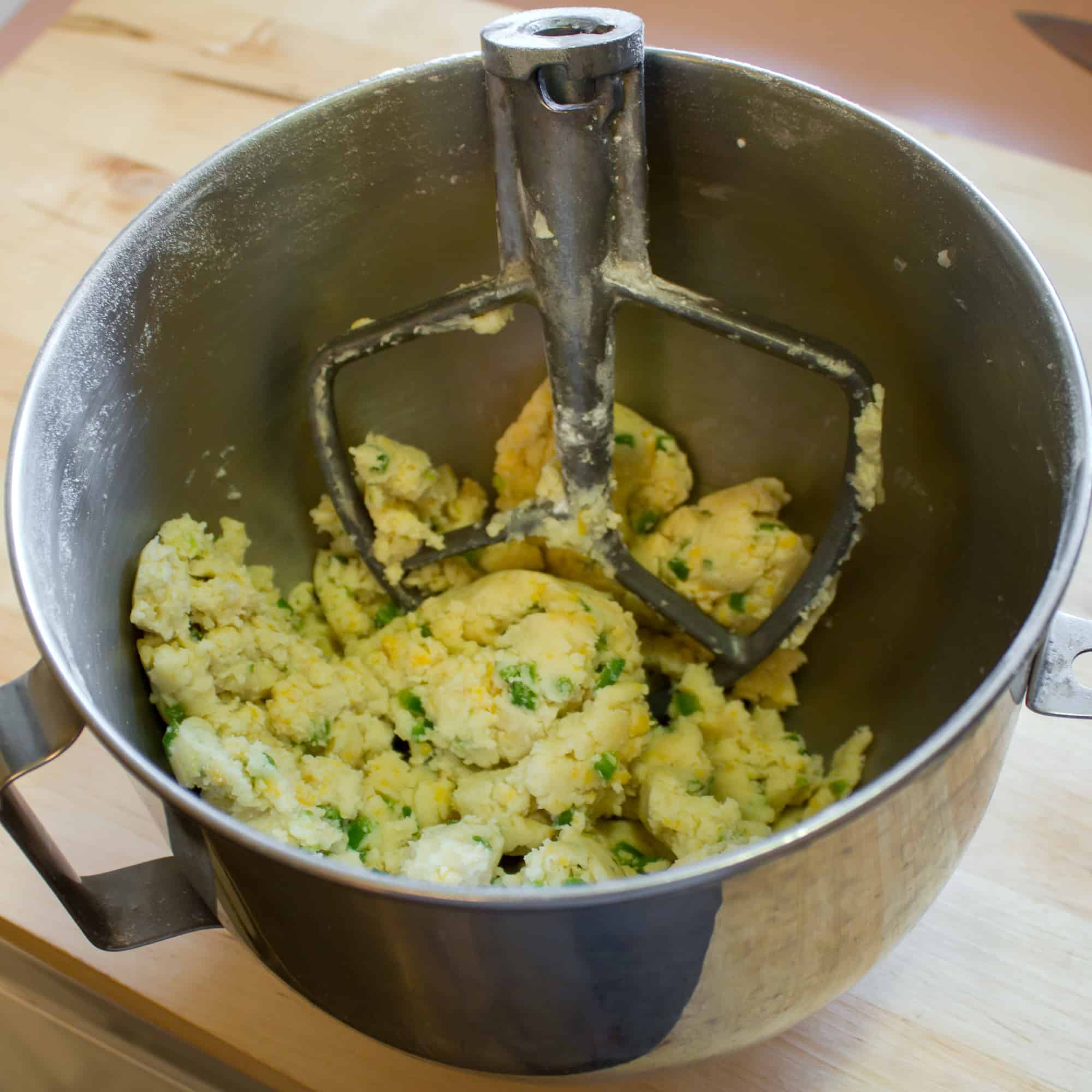 These cookies are icebox shortbread, meaning that they are rolled into logs, chilled and then cut into slices. So easy and so delicious. The jalapeno and cheddar work so well alongside the buttery shortbread.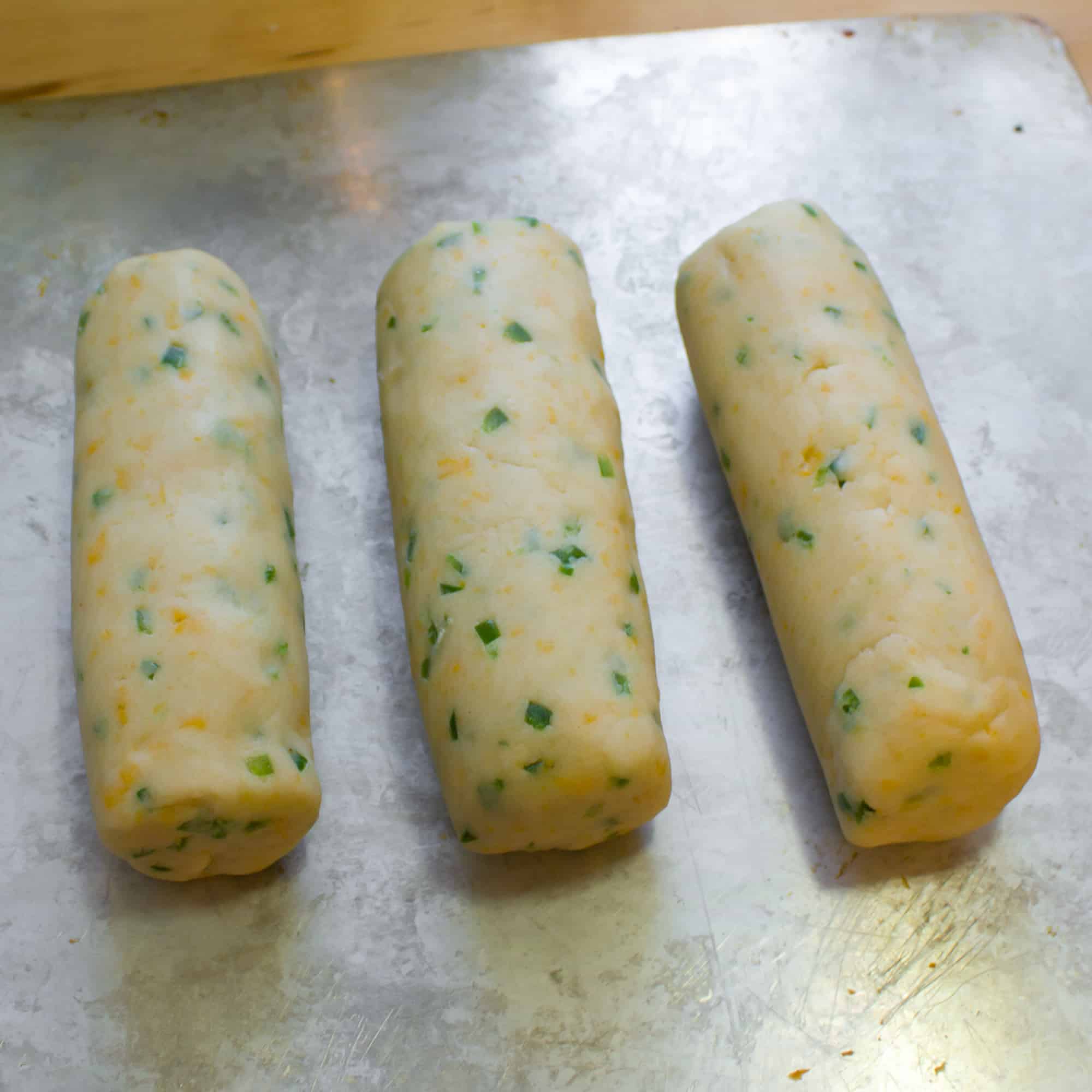 Be careful when handling the dough as the jalapeno juice could get on your hands and sting. You may want to use disposable plastic gloves.
Chilling the cookie dough logs allows you to cut even slices creating uniform cookies.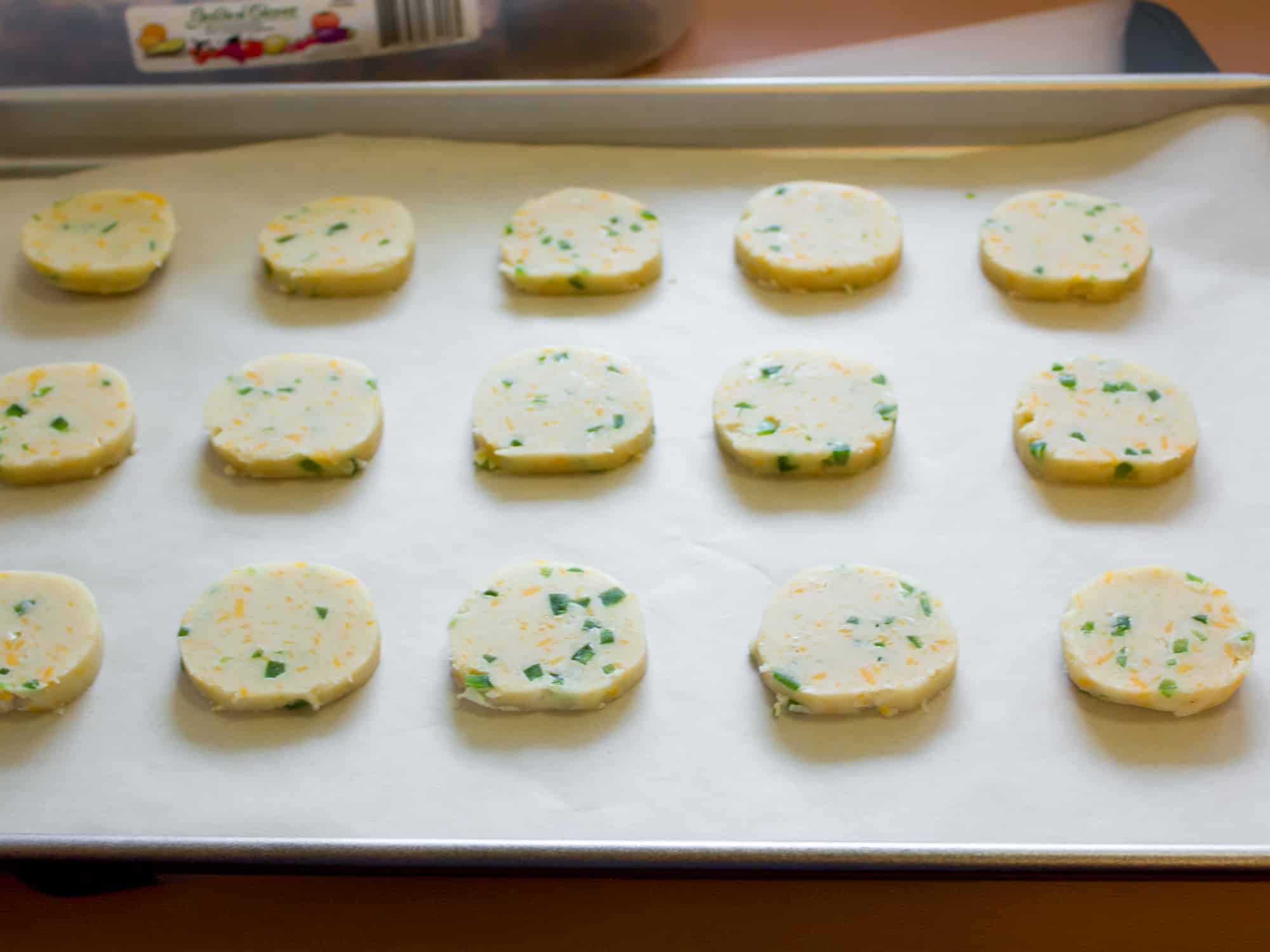 Place the cookie dough slices on a baking sheet. I bake cookies on a sheet lined with parchment paper. It prevents the cookies from sticking to the baking sheet. Bake the cookies in a 350F oven for about 12 minutes.
These cheddar jalapeno shortbread cookies are so good! They work on so many different levels – Spicy, cheesy, buttery and just plain delicious.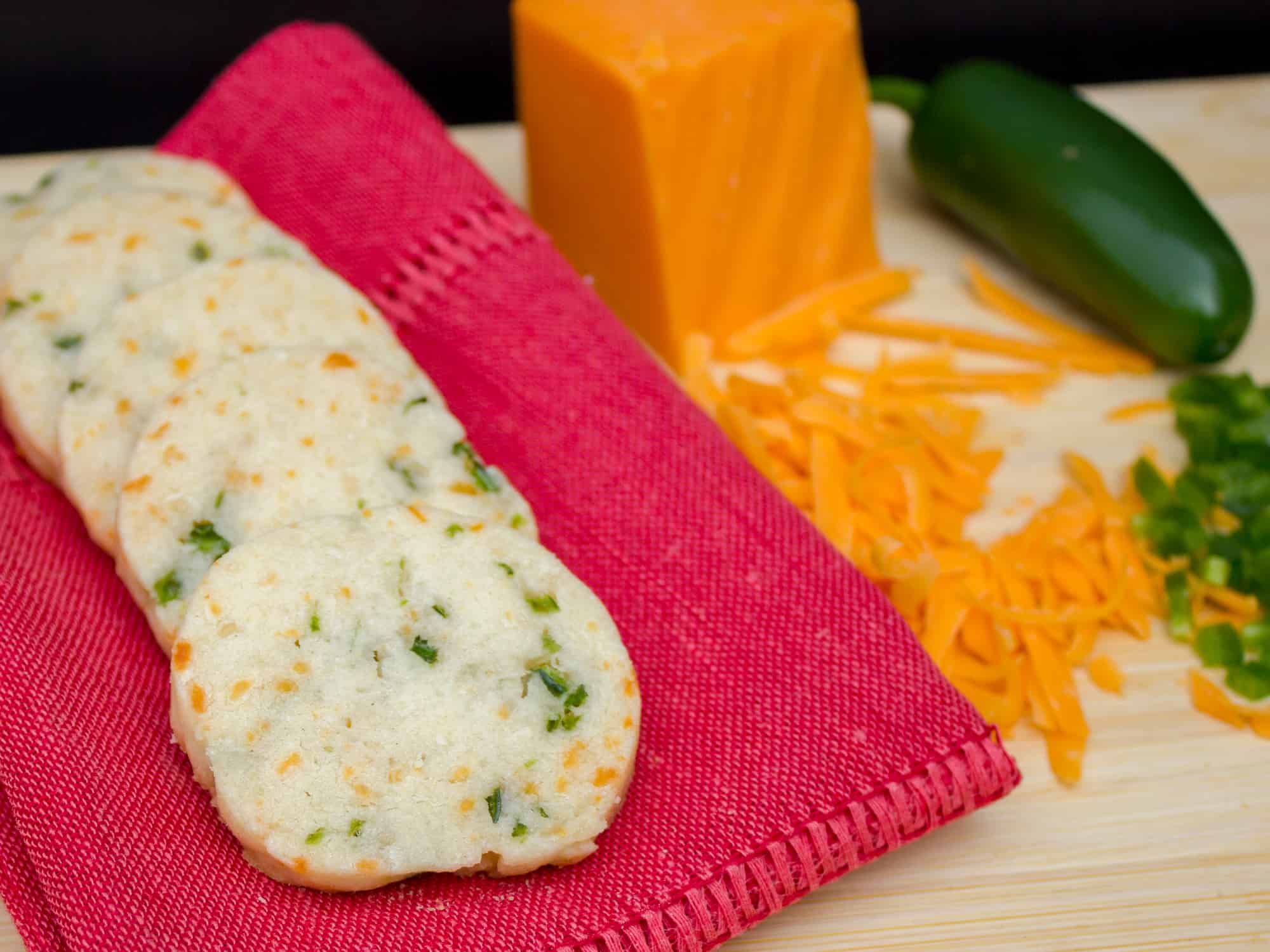 Other Cheddar Jalapeno Recipes
I love the combination of cheddar and jalapeño. Over the years I have used this combination in many different recipes. Check some of these out!
Cheddar Jalapeno Shortbread Cookies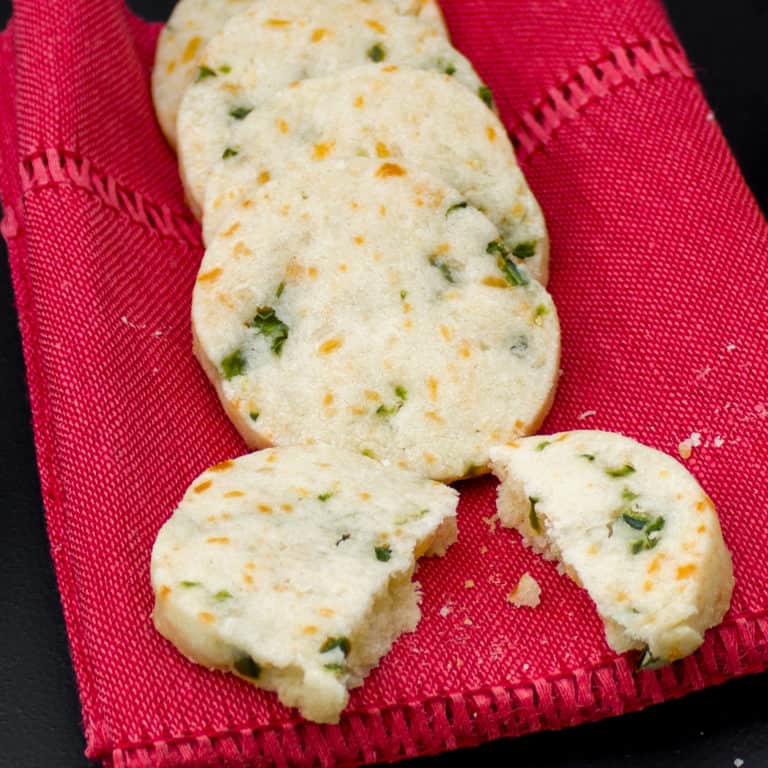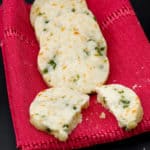 Print
Minced jalapeno pepper and grated cheddar cheese are mixed with shortbread cookie dough to create this savory cookie recipe.
Servings: 48 cookies
Ingredients
1 cup butter
1/2 cup sugar
2 1/2 cups flour
1 cup grated cheddar cheese
1/2 cup minced fresh jalapeno
Instructions
Using an electric mixer, cream the butter and sugar together until smooth.

Slowly beat in the flour until it is fully combined and is an even consistency.

Mix in the cheddar cheese and minced jalapeno pepper.

Divide the cookie dough in thirds. Roll each portion into an 8 inch log. Chill the logs in the fridge for 2 hours.

Preheat oven for 350F.

Cut each log into 1/2 inch cookie slices as seen in the photo above. You should get about 16 slices per log. Place the cookies on a cookie sheet lined with parchment paper.

Bake in the oven for 12 minutes. Cool on a wire rack.