Cheddar Jalapeno Smoked Pork Bites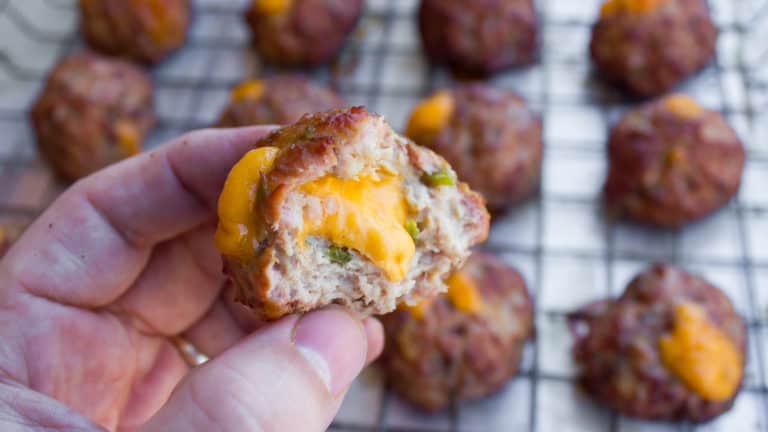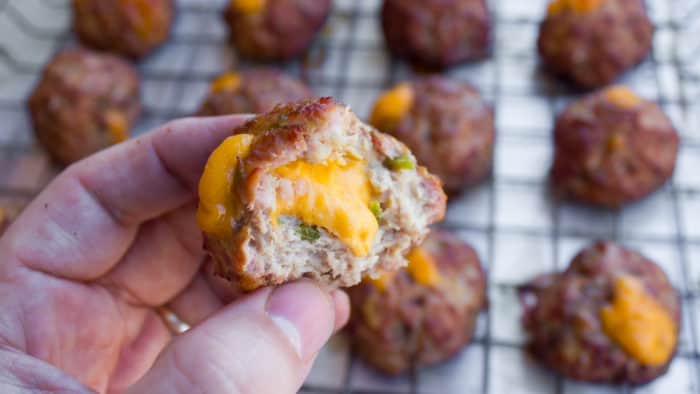 Of the many things that I have made in my Bradley Smoker, some of the most popular are bite size smoked appetizers. I have made smoked jalapeño poppers, chicken wings, smoked salmon nuggets and more. All have been popular, but now there are these new smoked pork bites.
These things were crazy tasty. The meat was tender and full of flavour with some heat from the jalapeño. But, what makes these little appetizers extra awesome is the gooey melted cheese in the centre of each pork bite. Smoke a batch of these for a picnic, BBQ or any game day party.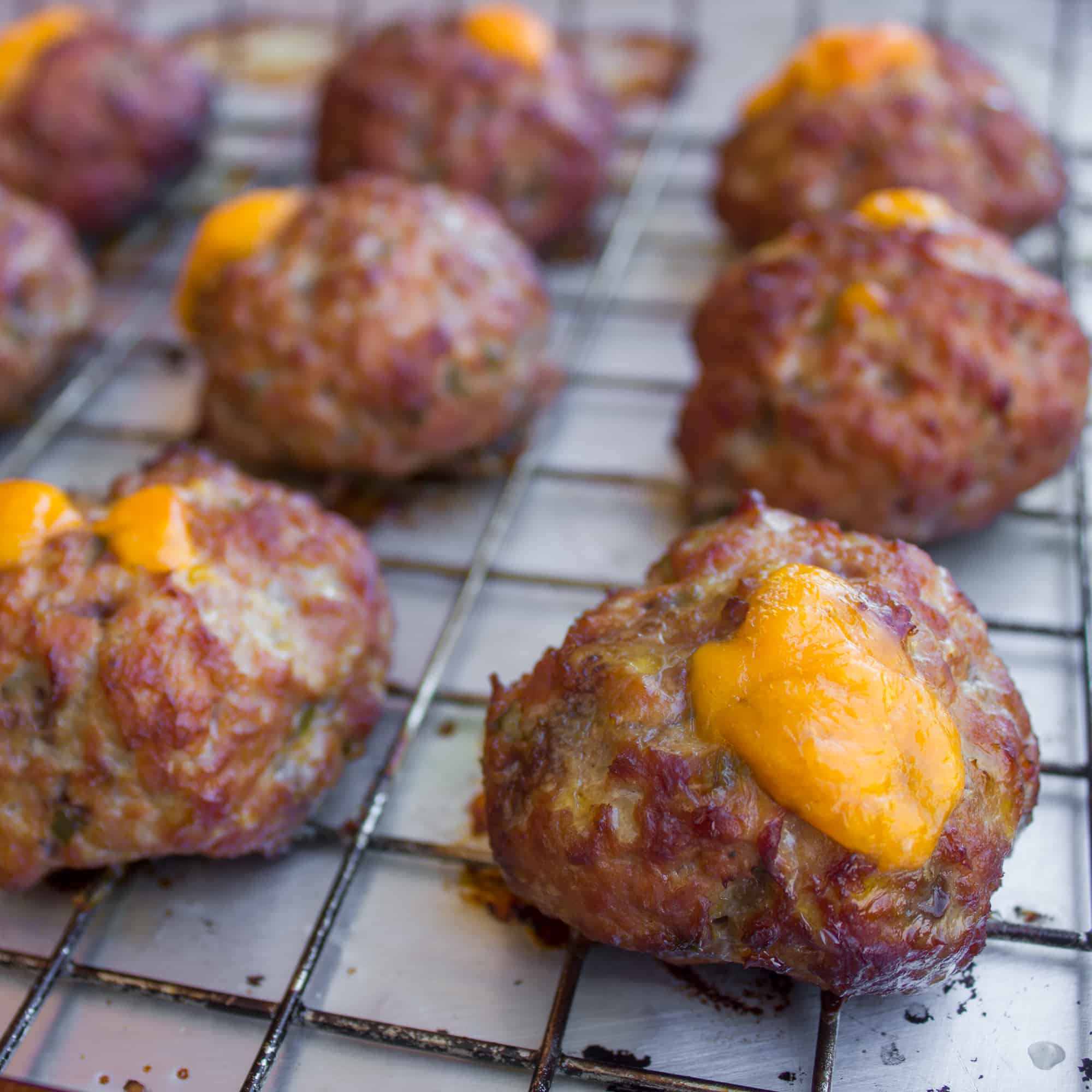 These are not the first meatballs I have smoked. Over the years, I have smoked many types of meatballs with different kinds of meat and fillings. Check out these recipes!
I also love smoking meatloaves or fatties and here are a bunch of other recipes.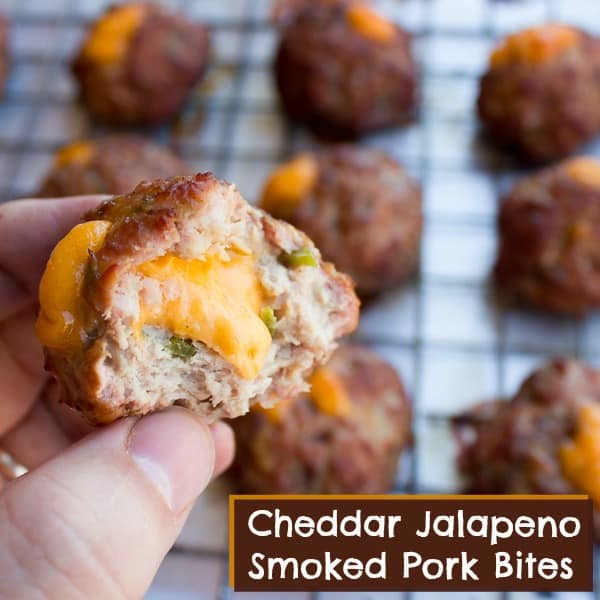 Cheddar Jalapeno Smoked Pork Bites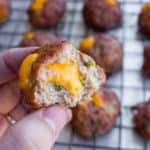 Print
These pork meatballs are stuffed with cheddar cheese and jalapeno peppers and smoked in a Bradley smoker. Delicious, cheesy and a little spicy too!
Servings: 12 -15 meatballs
Ingredients
2 pounds ground pork
2 tablespoons creole seasoning
1 egg
1 cup bread crumbs
1/3 cup milk
1/3 cup BBQ sauce
3 jalapeno peppers , cored and minced
150 g medium cheddar cheese , cut into 1/2 inch cubes
Instructions
Set the smoker to 250F using wood bisquettes of choice.

In a small bowl, mix together the ground pork, creole seasoning, egg, bread cumbs, milk, BBQ sauce and jalapeño peppers until thoroughly combined.

Grab a small handful of the meat mixture and form a meatball that is about 1 1/2 inches in size. Make a small indentation in the middle, with your thumb. Press a cube of cheddar cheese into the indentation and fold the meat around the cheese so that it is covered. Using your two hands, roll the meat around so that it is fairly round. Place the meatball on the Bradley smoking rack. Do this with the remaining meat and cheese.

Place the smoking racks in the Bradley smoker. Smoke the meatballs until they reach an internal temperature of 160F, about 2 1/2 hours.