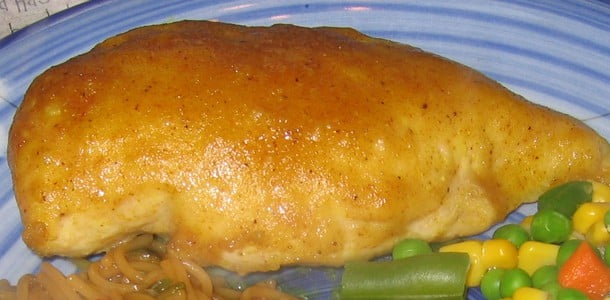 I am always on the lookout for a new spice rub, marinade, or sauce. It can take an everyday cut of meat and change it into something fresh and new. I woud love to give credit to where I found this marinade.
I have used this for years and I am sure I found it somewhere on the net or I got it from a family member or friend. This chicken has a sweet and mild curry flavour and it is perfect for people who are not big fans of some of the stronger and spicier curry dishes.
Chicken Diable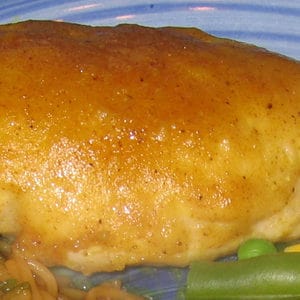 Print
A sweet curry flavour is on this chicken breast as it bakes making a healthy, low fat meal.
Servings: 4 people
Ingredients
4 boneless chicken breasts
1/3 cup olive oil
1/3 cup honey
1/3 cup Dijon mustard
1 tsp curry powder
Instructions
Mix oil, honey, mustard and curry powder to make the sauce.

Place chicken in a tupperware container and pour sauce in. Mix so that the chicken is completely covered.

Refrigerate for a minimum 1-2 hours to marinate.

Preheat oven to 350 F.

Place on a broiling pan or cookie sheet and bake for 30 minutes.