Chipotle Chili with Ground Pork and Black Eyed Peas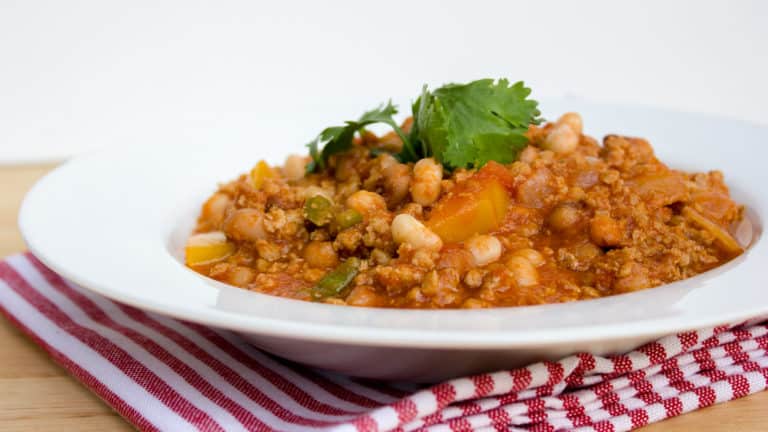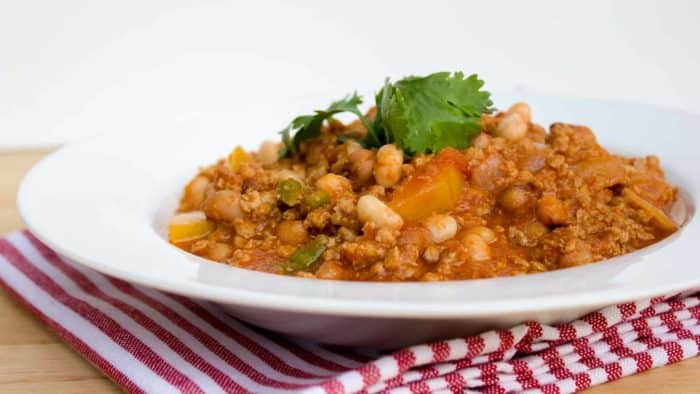 Last week was quite the 7 days! For those who missed it, last week was Rub Week and I spent each of the 7 days sharing a rub that would be perfect for grilling season. The weather was awesome and the meals were fabulous! I made enough rub so that I had a medium size mason jar filled with each spice blend. Now, whenever I am grilling something, I can find out what rub everyone wants on their meat and make them all 'to order'.
Here is the rundown of all the recipes from last week.
Day 1 – Island Spice Rub
Day 2 – Sweet and Smokey Chipotle Rub
Day 3 – Lemon Pepper Steak Rub
Day 4 – Cafe Mocha Rub
Day 5 – Curry in a Hurry Rub
Day 6 – Ragin' Cajun Rub
Day 7 – Asian Five Spice Rub
Since Rub Week was 7 straight days of posting, I needed a couple days off to take a breather. I am happy to be back with a recipe, and I am so excited to share this one with you. We love chili in our house and I love mixing it up, trying different types of beans with a variety of meats.
Today's chili has ground pork and black eyed peas. The chipotle powder and smoked paprika give the chili a wonderfully deep smokey flavour.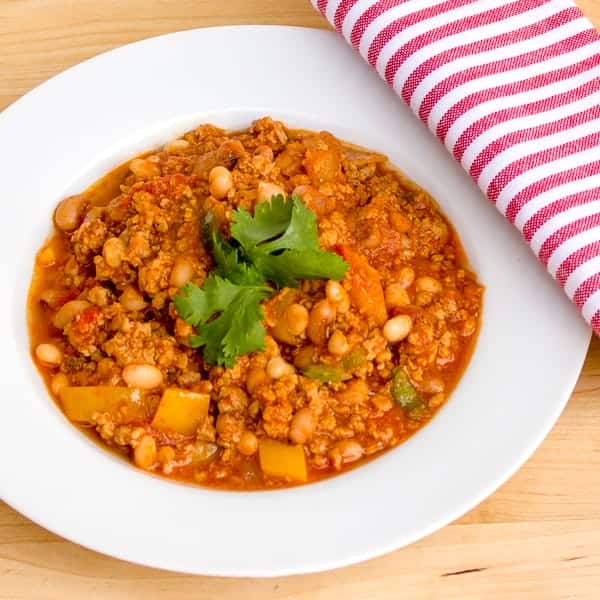 Garnish the chili with some fresh cilantro to give it a bright flavour enhancement!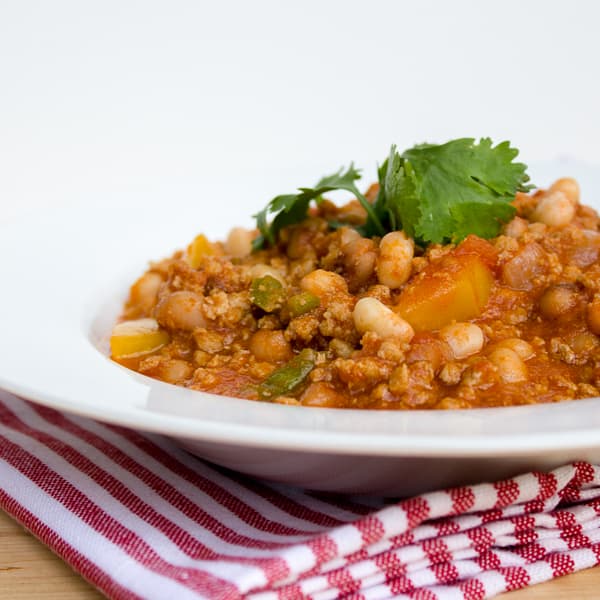 As with any chili, this is great with crusty bread or nacho chips and grated cheddar cheese.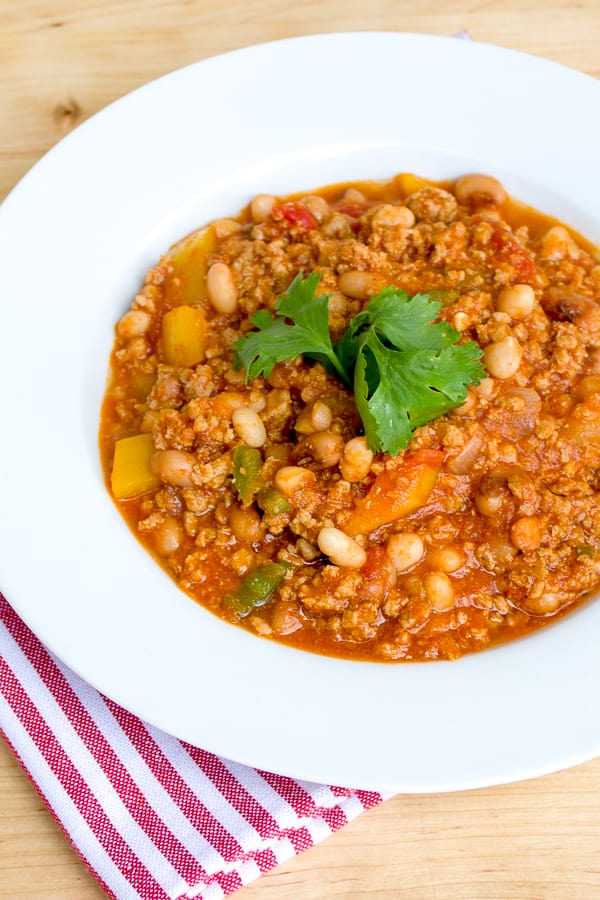 Chipotle Chili with Ground Pork and Black Eyed Peas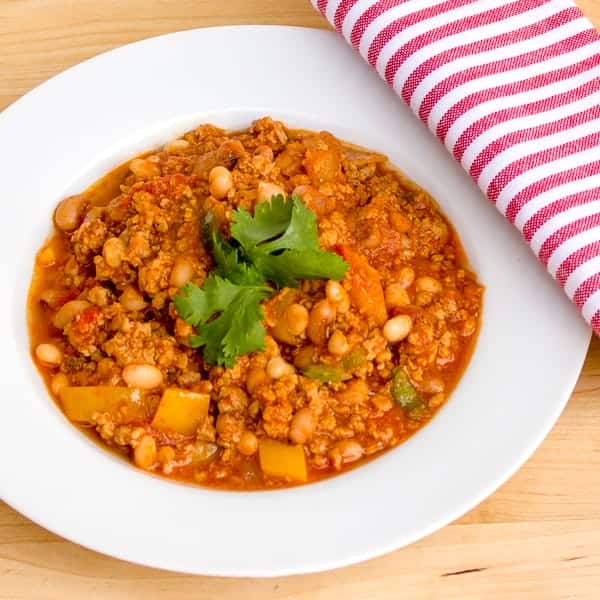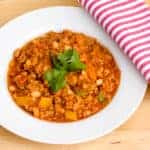 Print
A smokey chili with ground pork, black eyed peas, yellow peppers and jalapenos. Chipotle powder and smoked paprika provide a deep smokey flavour.
Servings: 6 people
Ingredients
2 pounds lean ground pork
1 onion , diced
1 yellow pepper , diced
1 jalapeno pepper , seeded and minced
2 garlic cloves , minced
1 can diced tomatoes
2 cans black eyed peas , drained
1 cup water
1 tbsp chipotle powder
1 1/2 tbsp smoked paprika
2 tsp cumin
1 1/2 tsp salt
1 tsp black pepper
2 tbsp honey
1/2 cup fresh cilantro , chopped
Instructions
Brown the ground pork in a large pot, until cooked and no longer pink. Drain the grease.

Add the onion, yellow pepper, jalapeno and garlic. Cook at medium/high heat , until the onions and peppers are tender, about 5 minutes.

Stir in the remaining ingredients (minus cilantro). Bring to a boil, then lower the heat to a simmer. Cover and cook for 45-60 minutes. The broth should thicken and be filled with flavour!

Serve in a bowl with some fresh cilantro sprinkled on as a garnish. Eat the chili with nacho chips and grated cheddar cheese.