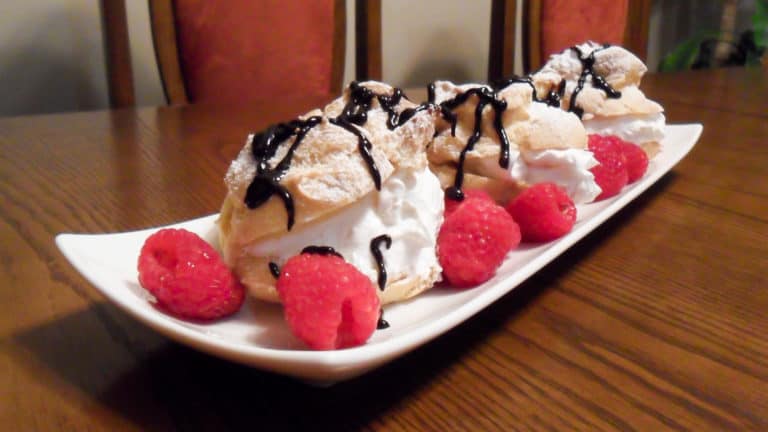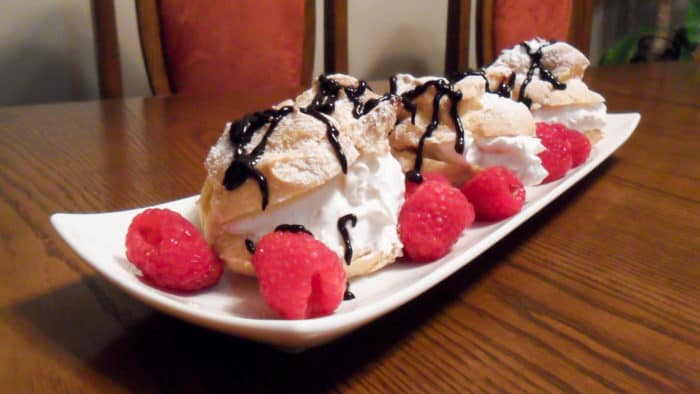 It is the end of Labour Day weekend and that means that summer is coming to an end. We are driving back to Toronto today. Tonight we will make sure that everything is ready for day 1 of school tomorrow.
It is hard to believe that the school season is starting already. It seems like it was just June when the last school year ended. This summer just flew by.
The recipe today is my mom's classic cream puffs. She did not invent this recipe. It was given to her, so long ago, that she doesn't remember by whom. I can recall eating these in my youth.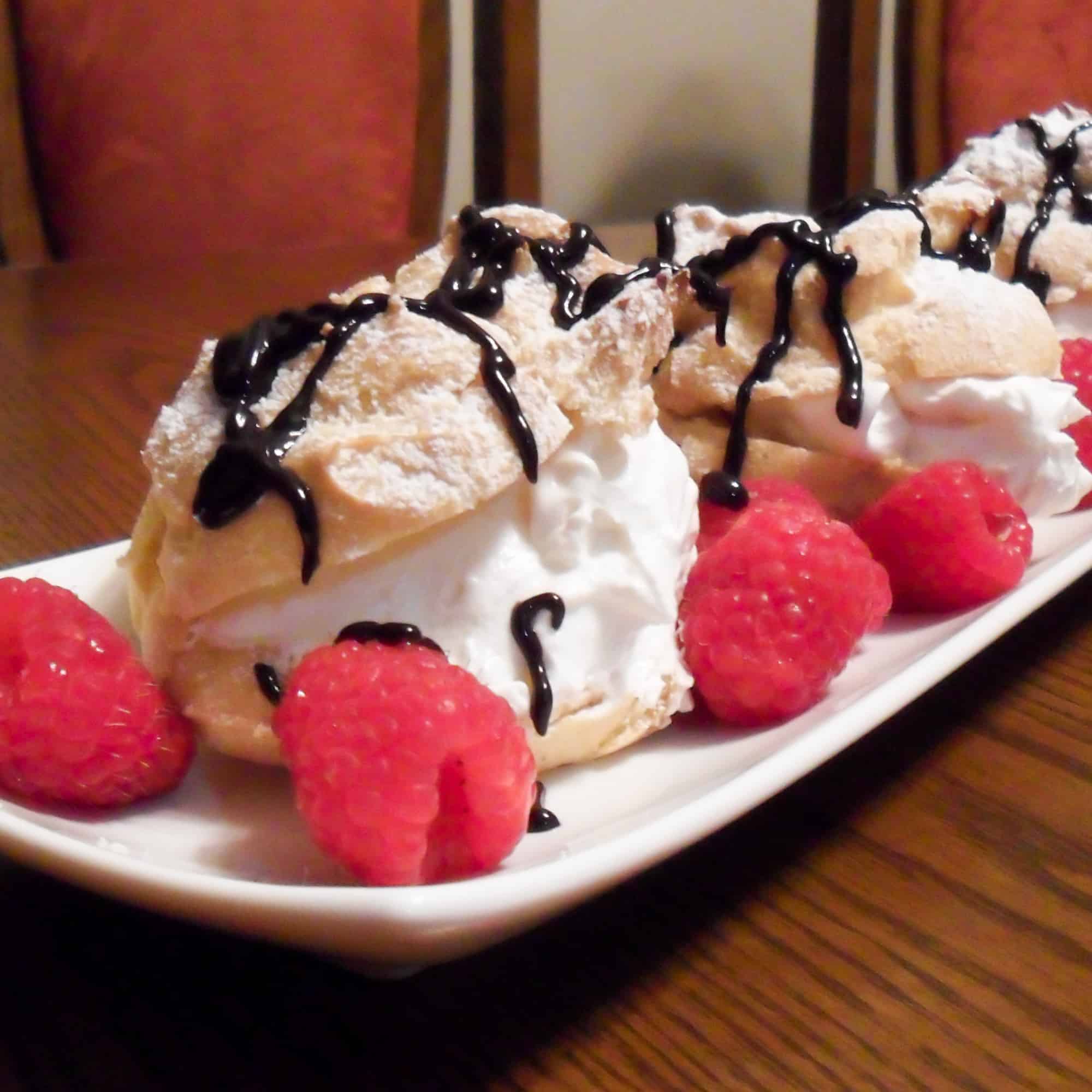 It seemed as if whenever I was down, these cream puffs would appear, and they always put a smile on my face. I am thrilled to now have the recipe so I could share it with you.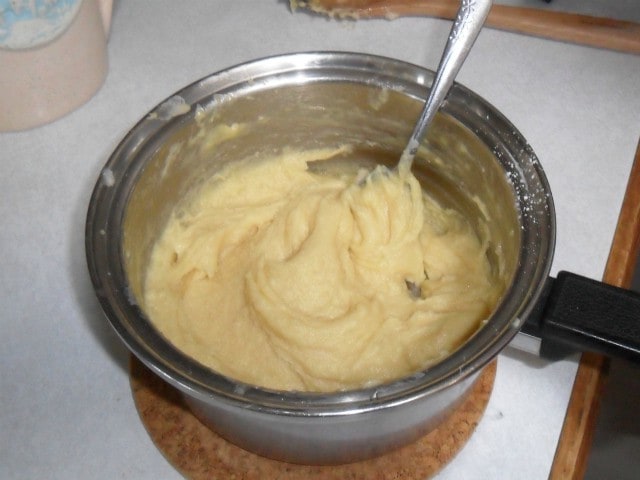 Stir until smooth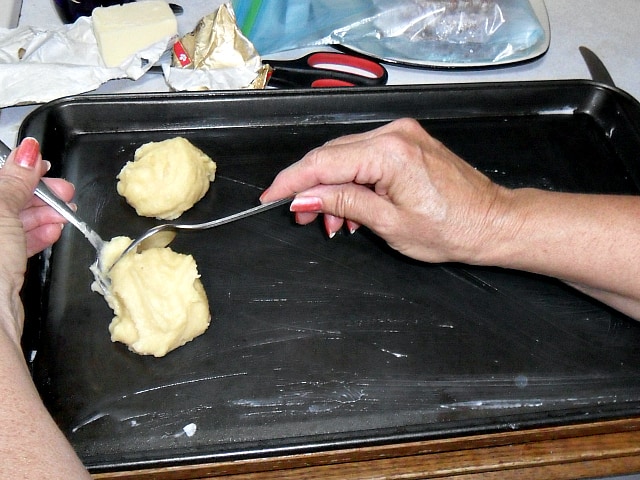 Use two spoons to form the puffs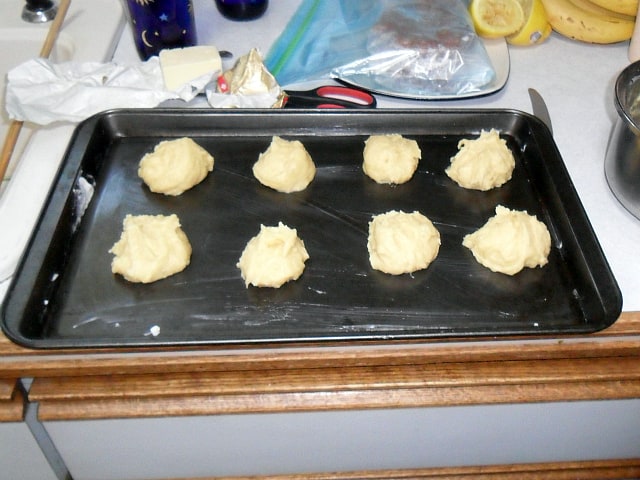 Ready to go in the oven. Remember the two temperatures in the directions.
Cream Puffs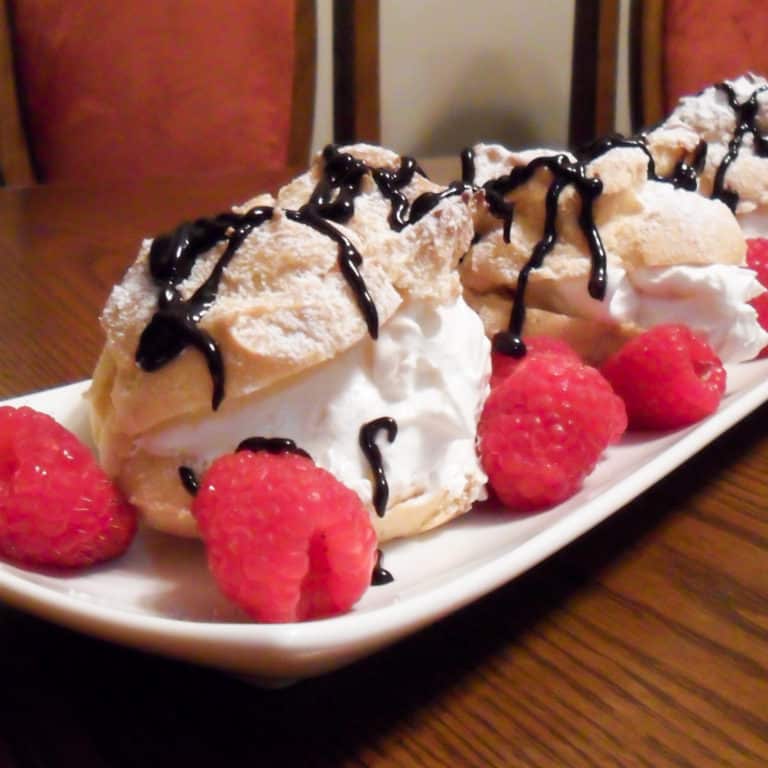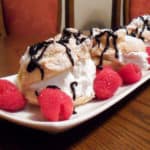 Print
Easy instructions for how to make cream puffs with a recipe for a creamy filling that is light and delicious.
Servings: 8 cream puffs
Ingredients
1 cup boiling water
1/2 cup butter or margarine
1 cup flour
1/4 tsp salt
4 eggs
whipping cream
icing sugar
chocolate syrup
Instructions
Melt butter in 1 cup of boiling water.

Add flour and salt all at once and stir vigorously.

Cook at stir until mixture forms a ball that doesn't separate. Remove from heat and cool slightly.

Add eggs one at a time, beating after each until smooth.

Drop by heaping tablespoons, 3 inches apart, on a greased cookie sheet. It should make 8 cream puffs.

Bake at 450F for 15 minutes then lower to 325F and cook for 25 minutes more.

Remove from the oven and let cool.

Split in the centre and fill with cream, just before serving.

Sprinkle top with icing sugar and drizzle with chocolate syrup.