Edamame and Spinach Cream Soup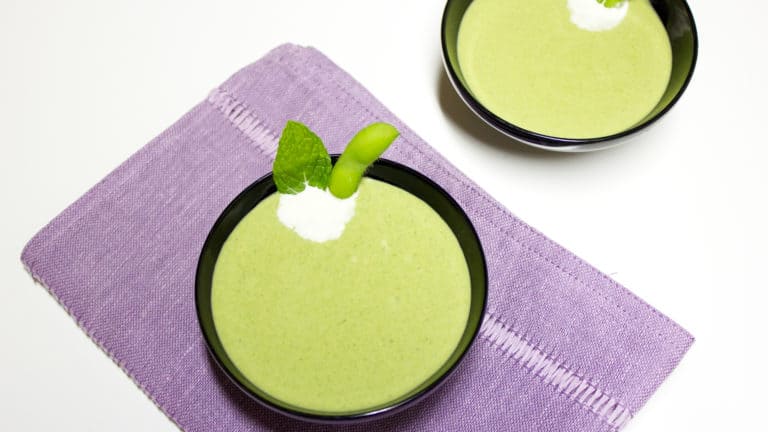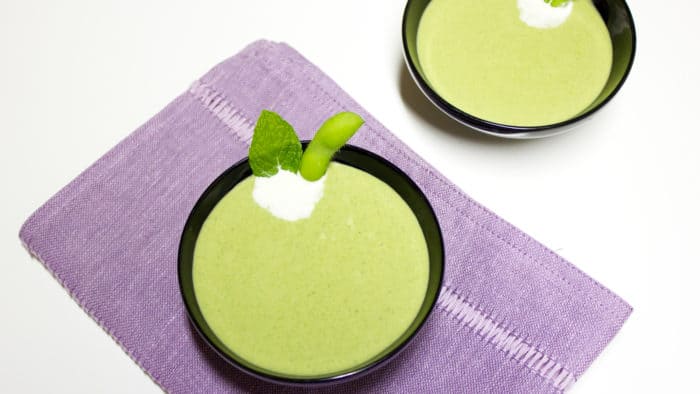 I always want soup during the cold winter months. Soup is comforting and soothing on a cold day in February. There are so many different types of soup that we often mix it up with different varieties. Chunky soups are hearty and packed with ingredients. Creamy soups are delicate and light. This edamame and spinach cream soup is just amazing.
The last few days in Ontario is is finally starting to look like winter. The snow fell on Saturday and hasn't melted yet. It is a day like today that makes me want to make a pot of this delicious soup!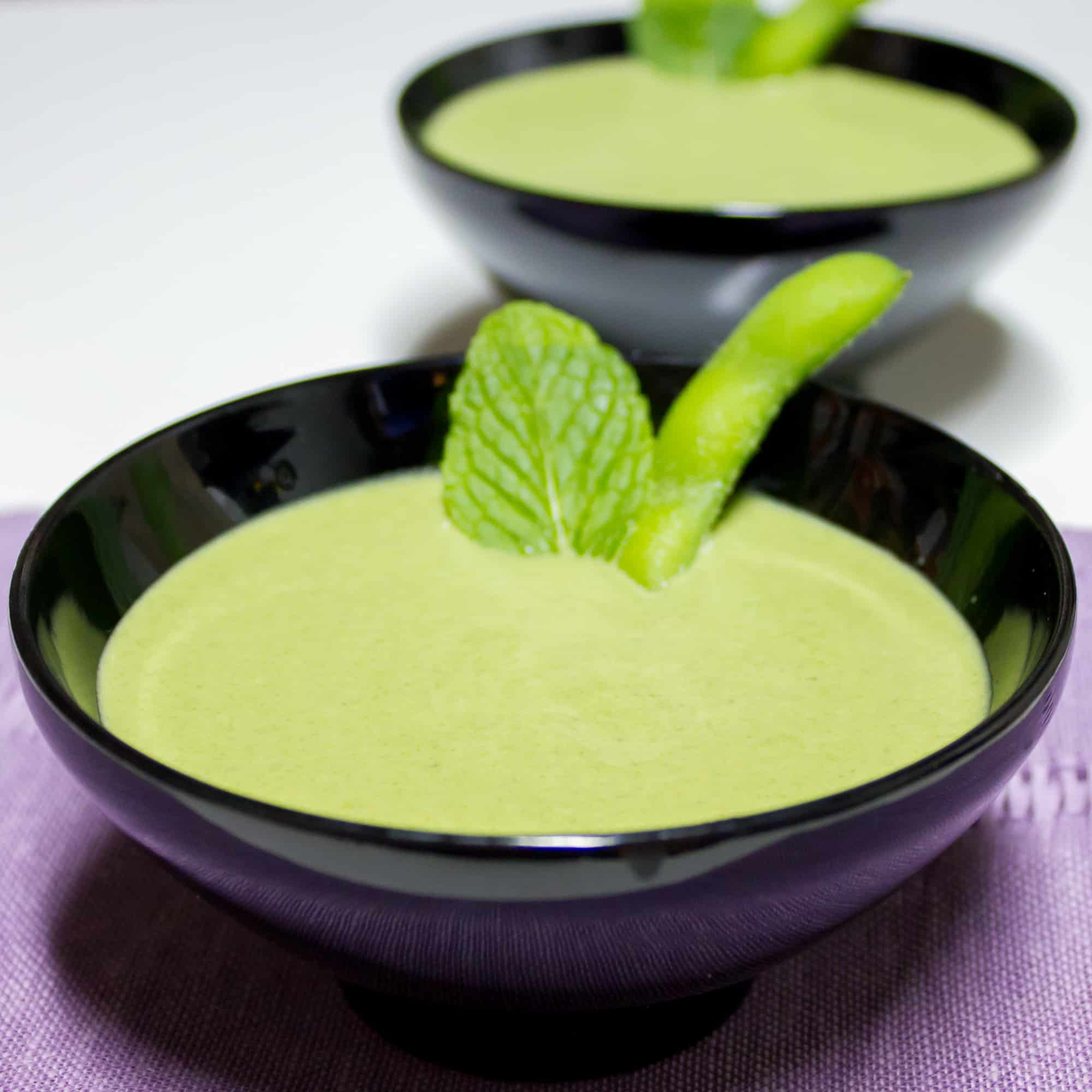 Today's soup is silky smooth and incredibly healthy! Edamame beans are young soy beans, picked before they ripen and are popular in Japanese cuisine. Commonly served as an appetizer/snack edamames are packed with nutrients.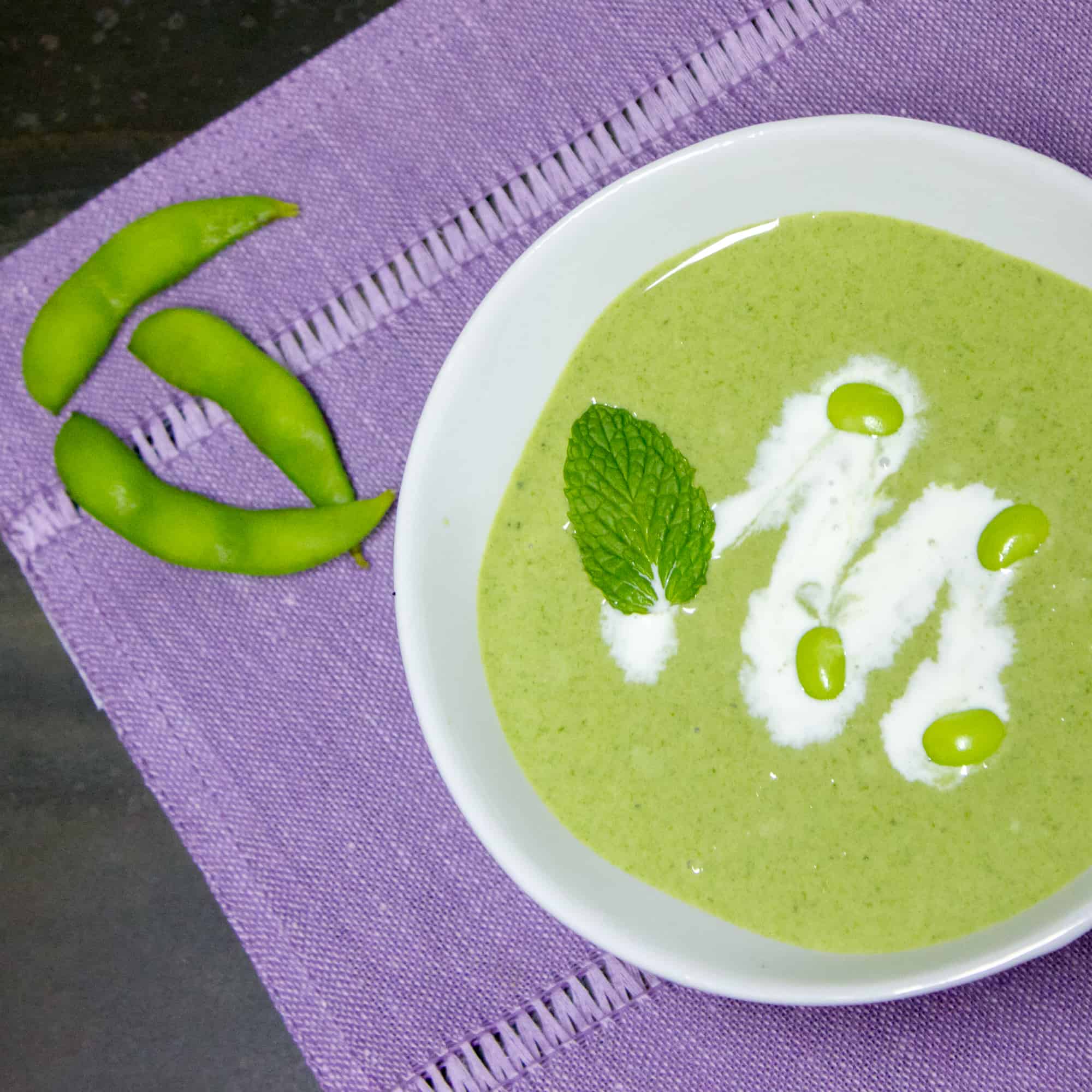 Edamames are rich in carbohydrates, protein, dietary fiber, omega-3 fatty acids and micronutrients, particularly folic acid, manganese and vitamin K.
Edamames accompany baby spinach to make this soup one of the healthier soups around! The hint of mint is the perfect flavour enhancer to this soup.
Edamame and Spinach Cream Soup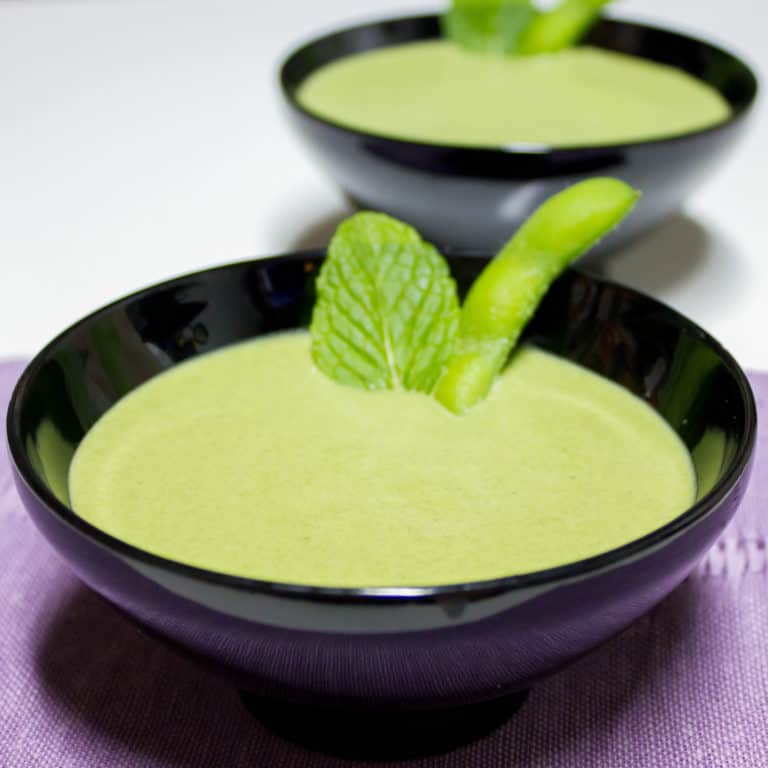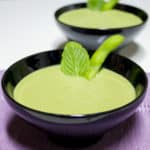 Print
A smooth and creamy soup made with edamame and spinach. A silky texture and a hint of mint this soup is healthy and packed with protein and nutrients.
Servings: 6 people
Ingredients
1 tbsp olive oil
1 onion thinly sliced
2 cups edamame beans removed from pods
4 cups chicken broth
1 1/2 cups baby spinach
1 tbsp fresh mint leaves
1 tsp salt
1/2 tsp black pepper
1/2 cup heavy cream
Instructions
Caramelize the sliced onion with olive oil in a medium soup pot. Cook the onion at a medium heat and try to limit any blackening on the onion while it caramelizes as that can impact the colour of the soup when it is pureed.

Add the chicken broth and the edamame beans. Bring to a boil and lower the heat so that it has a low boil. Cook for 15 minutes.

Stir in the baby spinach, salt, pepper and mint. After about two minutes, remove the pot from the heat. The spinach should be wilted.

Add the cream and puree in a blender until smooth and creamy. It may be necessary to puree in multiple batches.

This soup can be served hot or chilled.