Fennel, Pear and Pine Nut Salad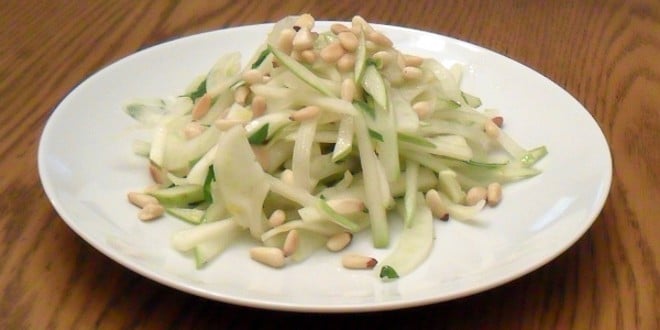 Fennel is one of those vegetables that I have often seen in the grocery store and wanted to try but never really knew what to do with it. Janna and I are watching Masterchef Australia and they seem to use fennel regularly.
The show gave me some ideas for how to use fennel and today I bought my first bulb of fennel and made a salad. I have to say, I loved the taste. It is mild, but has a hint of licorice similar to fennel seeds.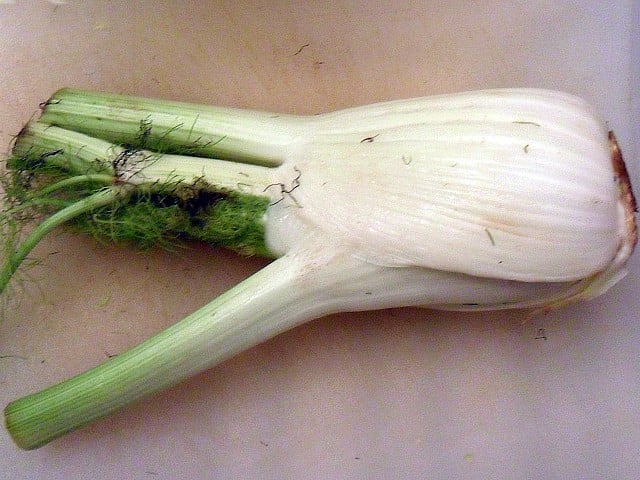 I made the dressing with orange juice, orange zest and honey and the flavour complimented the fennel very well. The toasted pine nuts….ooooh toasted pine nuts, they are great as an addition to pretty much anything.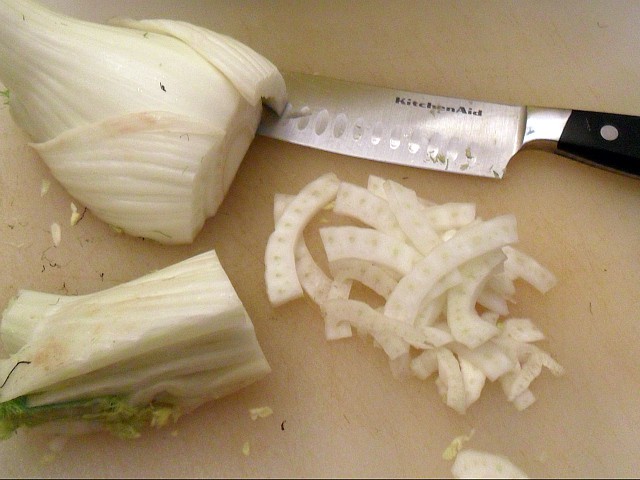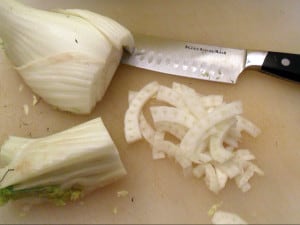 I am already thinking of other ways that I will try fennel. There are countless recipes on the internet that are inspiring me. It is always nice to discover a new food that you love! Here is fennel. Make sure to slice it thinly, almost shaved.
Fennel Pear and Pine Nut Salad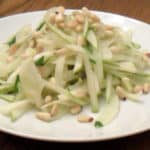 Print
A fresh salad made with fennel, pear and pine nut salad with an orange and honey vinaigrette dressing.
Servings: 4 people
Ingredients
1 bulb fennel
2 bartlet pears
1/2 pine nuts
1/4 cup fresh parsley , minced
2 tbsp olive oil
1/2 cup orange juice
2 tbsp honey
1/2 tsp orange zest
Instructions
Thinly slice the fennel. Core and cut the pear so that the pieces are like small matchsticks. Mince the parsley. Toss in a bowl.

Toast the pine nuts in a frying pan at medium heat. Once they start to brown, remove them from the heat. Watch that they do not get too brown as they will get bitter.

To make the dressing add the orange juice, zest, honey and oil in a separate cup or bowl. Stir until combined.

Mix the dressing with the salad. Sprinkle the pine nuts on top.
Nutrition
Per serving:
Calories: 184kcalCarbohydrates: 30gProtein: 1gFat: 7gSaturated Fat: 1gSodium: 34mgFiber: 5gSugar: 20g