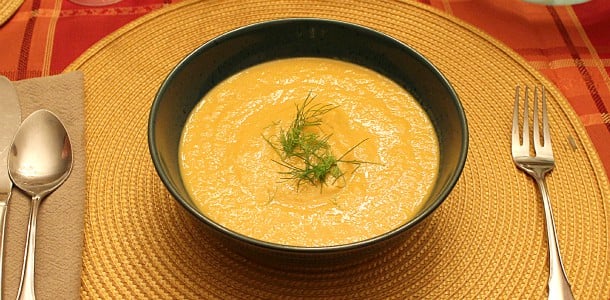 There is nothing like roasted vegetable soup. This soup was served at a recent dinner party and was a big hit!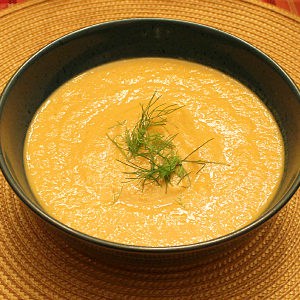 Print
Servings: 6
Ingredients
2 fennel bulbs
6-8 carrots
2 onions
6 garlic cloves
4 cups chicken broth
2 cups milk
1 tsp salt
Instructions
Peel, and quarter the vegetables and lay on a baking sheet. Roast in a 400F oven for 1 hour.

Puree in a blender adding enough chicken broth in each batch to get the perfect consistency.

Transfer to a soup pot and bring to a low boil. Add the milk and cook for another 20 minutes. Add salt to taste.