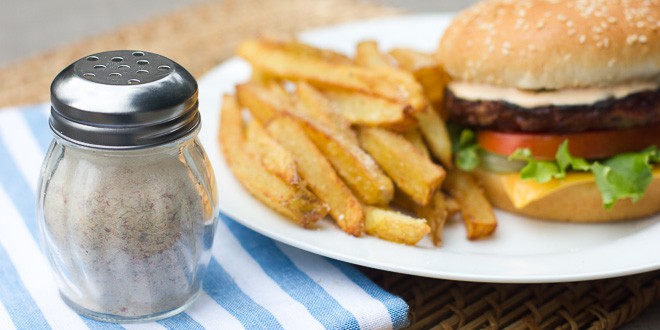 I lived in Sarnia for most of my childhood and teen years. Sarnia is a border city and the city on the United States side is Port Huron. A river divides the two cities, connected by two bridges. One of the things I remember as a kid, was driving to a place under the bridge for french fries. Everyone in Sarnia knows about the fry trucks under the bridge. To this day, they are possibly the best fresh cut fries I have ever had. There was a seasoning they had that you could shake on the french fries that tasted incredible. I am not sure what was in the seasoning, but I loved it. This recipe is my own version of a special seasoning for french fries. A spice blend like this is so much better than just using salt on your fries!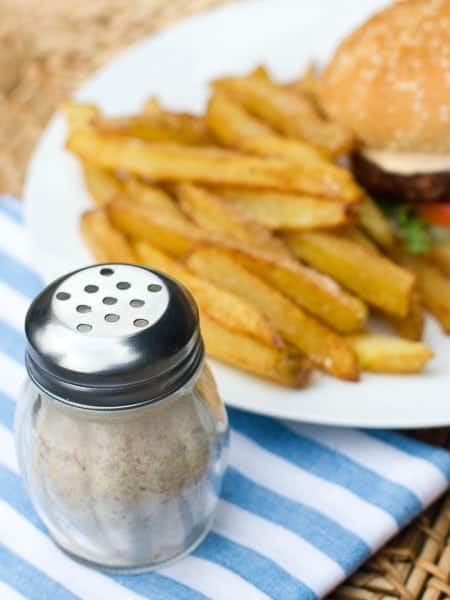 French Fry Seasoning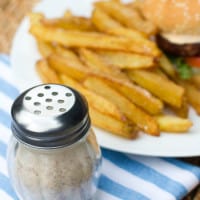 Print
Ingredients
2 tbsp salt
1 tbsp dry minced garlic or garlic powder
1 tbsp dry minced onion
2 tsp dry chili flakes
2 tsp oregano
1 1/2 tsp sugar
Instructions
Add all ingredients to a food processor and pulse until the seasoning is a powder.

Serve on french fries.