Oven Baked Sweet Potato Fries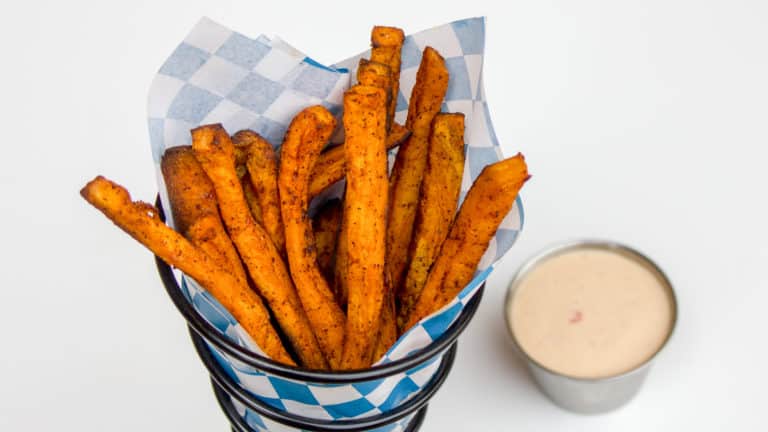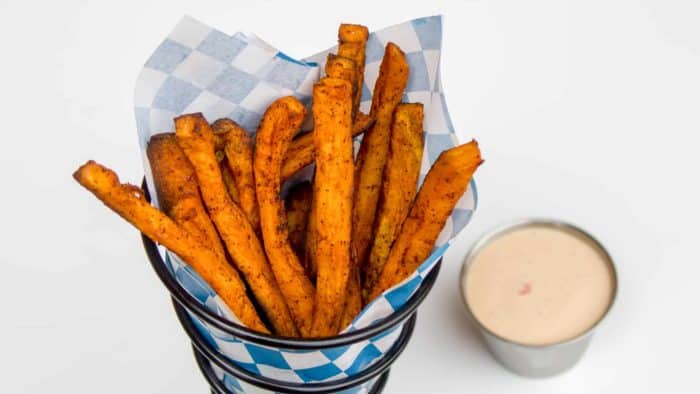 I have been food blogging for almost a year now and in that time I have bought so many plates, bowls, trays, cups, etc. that I wanted for photos. In our storage area, under the stairs in the basement, I have started to fill up a shelf with so many single dishes, placemats, cloth napkins and more!
If you are a food blogger, I imagine you can likely relate. You can only show food on the same plate so many times before it gets old and boring! Sometimes you need a fresh look. Well it happened again last week. I was in a store the other day and saw this fun french fry cone holder with paper cone liners.
I had to buy it.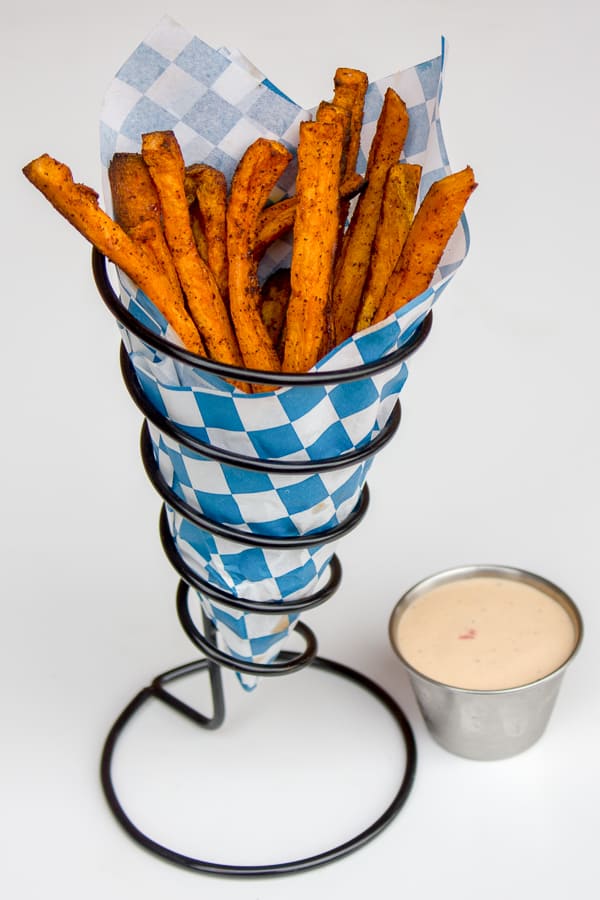 These sweet potato fries are the perfect side dish, or appetizer, and they look great in this fry cone. I felt like I was at a restaurant!
The ranch dressing is mixed with sriracha sauce to give it a nice spicy kick, which is wonderfully offset with the sweetness of the fries.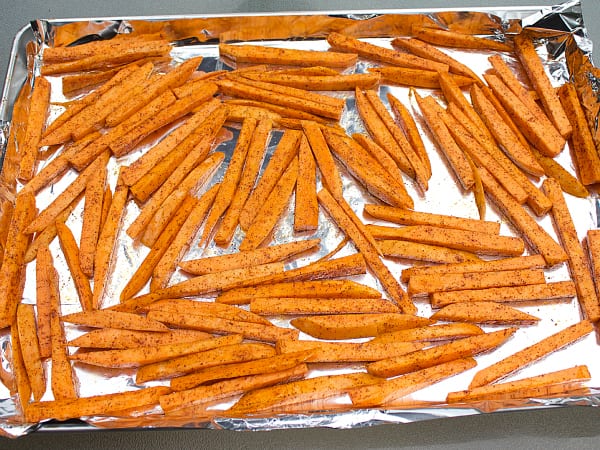 These fries are oven baked in a light coating of oil. So, if you are looking for a nice, light and healthy snack, you can't go wrong with these guys! Problem is, you will not want to stop eating them!!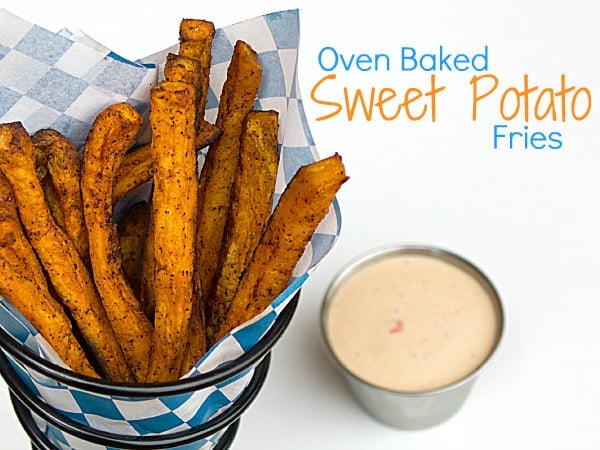 Oven Baked Sweet Potato Fries Recipe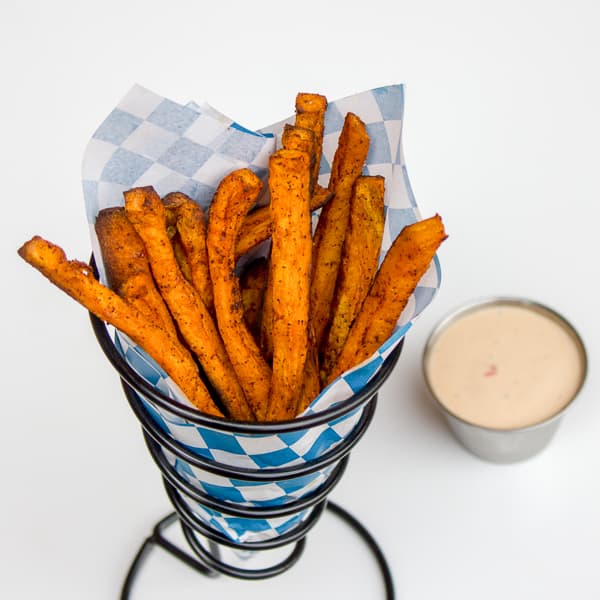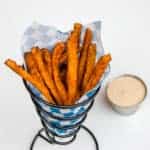 Print
Sweet Potato Fries Recipe. Easy instructions for how to make homemade sweet potato fries in the oven. Spicy sriracha ranch for dipping.
Servings: 3 people
Ingredients
3 sweet potatoes
3 tbsp oil
2 tbsp chili powder
2 tsp salt
1/4 cup ranch dressing
1/2 tsp sriracha sauce
Instructions
Preheat oven at 425F.

Line a baking sheet with aluminum foil.

Mix the ranch dressing with the sriracha sauce. Add more sriracha if you want it spicier. Set aside.

Peel the sweet potatoes and cut into french fry sized sticks. Toss in the oil, chili powder and salt. Spread on the lined baking sheet.

Bake the fries for 40 minutes, flipping halfway through the cooking time.

Serve the sweet potato fries with the spicy ranch.