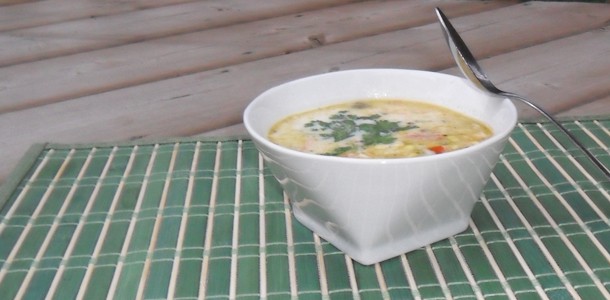 Summer is coming to an end. The cooler mornings, the evenings getting dark sooner and back to school shopping for the kids are forcing me to accept it. People talk about how the fall is beautiful in Ontario with the changing of the leaves but for me autumn is the prelude to winter. Maybe I am being to dismal, but I just love the summer so much. I love everything about it.
I love sitting on the deck on a hot summer day listening to music from the 80's.
I love watching baseball on TV.
I love going to the beach.
I love getting on the golf course to play a round.
I love grilling!!!
The other day I grilled so much corn that I ended up making a few dishes out of them. This is the third and final recipe. It might be my favourite one and I am pretty sure it was Janna's. It is easy to make. It came out somewhat spicy so if you prefer milder foods, I would replace the jalapenos with a sweet green bell pepper.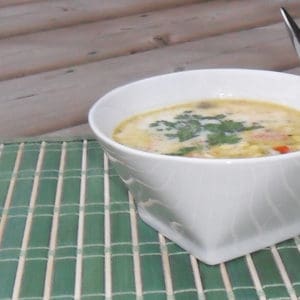 Print
Servings: 6
Ingredients
4 ears of corn
2 tbsp oil
1 red pepper , finely diced
3 jalapenos , seeded and minced
1 bunch of green onions , sliced
3 cups of chicken broth
1 cup of whole milk
1/2 tsp salt
1/2 tsp black pepper
1/3 cup chopped fresh cilantro
Instructions
Remove the husks off the corn or at least pull them back off the cob. It can look attractive to keep the husks on and you could use one husk to tie the husks back.

Place corn on a grill set to medium/high. Turn the corn a 1/4 rotation every 5-7 minutes. After the corn has been cooked on all sides remove from the grill.

In a large saucepan set to medium/high heat add the oil. Then add the red pepper, jalapeno and green onions. Stir often.

After they begin to soften, 5 minutes or so, stir in the corn and garlic. Continue to cook for another 5 minutes.

Add the chicken broth, salt and pepper. Bring the soup to a boil and then lower the heat to a simmer.

Allow the soup to simmer for 30 minutes. After that pour in the milk and let the soup simmer for another 15 minutes.

Serve in a bowl with a large pinch of fresh cilantro on top.